Wombwell Speedway
South Yorkshire Sports Stadium, Station Lane, Wombwell South Yorks Racing off and on between 1929 -1965
---
Wombwell Colliers
1947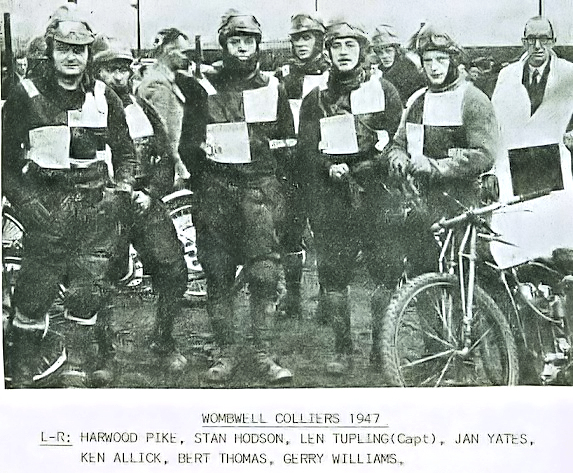 The Colliers are candidates for the oddest nickname along with Liverpool Chads, Yarmouth Bloaters and California Poppies.
---
Wombwell Riders
1947 Riders:-
L Tupling, H Pike, R Hamley, J Bishop, B Thomas, A Elliot, K Allick, Gerry Williams, S Hodson, H Modral, S Bearsdsall, S Marsland, B Tennant, R Challenger, B Lacey, C Crothers, P Dargue, (another guy from Middlesbrough) F Schofield, R Horne, F Wright, Yates.
1948 Riders: -
H Pike, H Welch, S Beardsall, R Hamley, H Saunders, J Bishop, L Tupling, S Mitchell, J Baxter, C Oates, K Allick, P Palmer, B Thomas, H Modral, Gerry Williams, B Waddell, J Winstanley, B Thorpe, A Parker, S Hickman, Stan Smith, J Higham.
---
Wombwell

1947

Best Pairs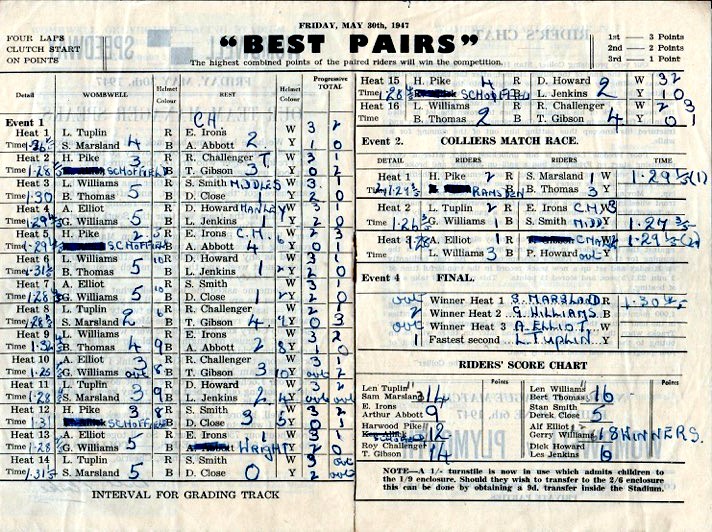 Wombwell Team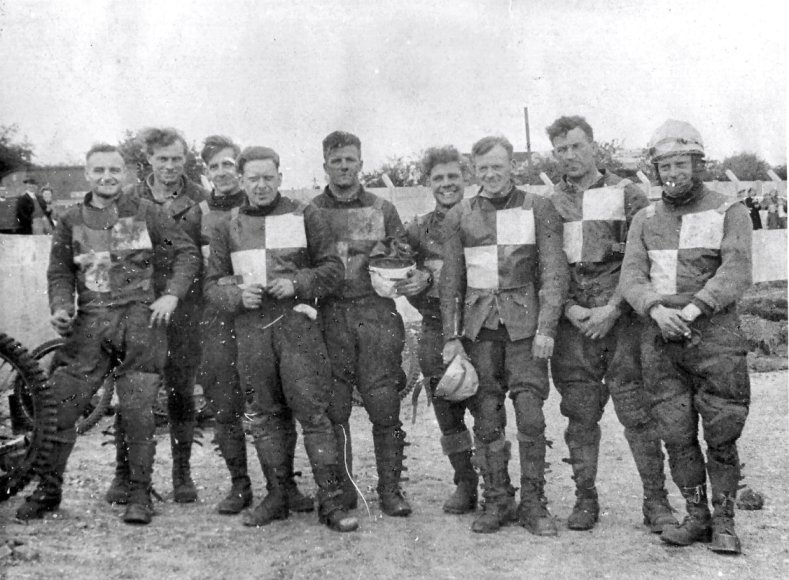 Photo Courtesy of Colin Greenwell
Col says its Harwood Pike at far left and Len Tupling in the centre and the guy third from the left could be Ken Allick but we don't know the others, can you help
John
Mike Kemp says: - Harwood Pike, Unknown, Ken Allick, Red Hamley, Len Tupling, Jeff Bishop, Bernard Thomas, Sammy Marsland and Gerry Williams
John Bishop says: The guy 6th from left slightly at the back and with a big grin was my father Jeff Bishop. Sadly dad died in 2000. Hope this has been of some help.
---
Wombwell
Match Reports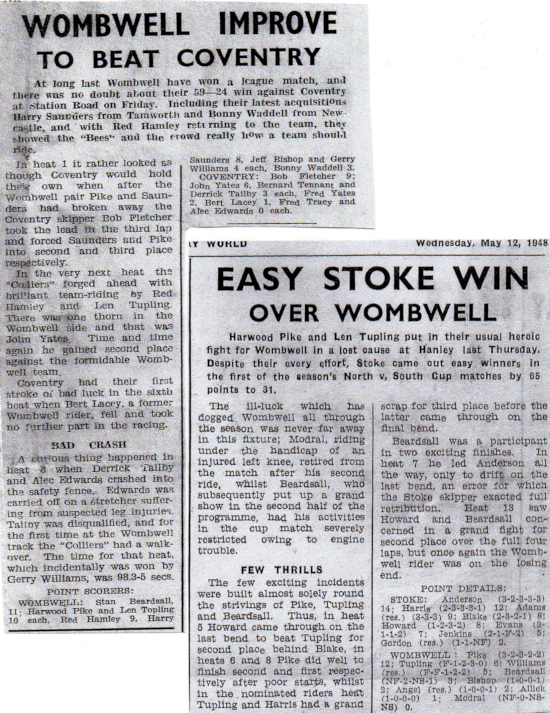 ---
Wombwell v Hanley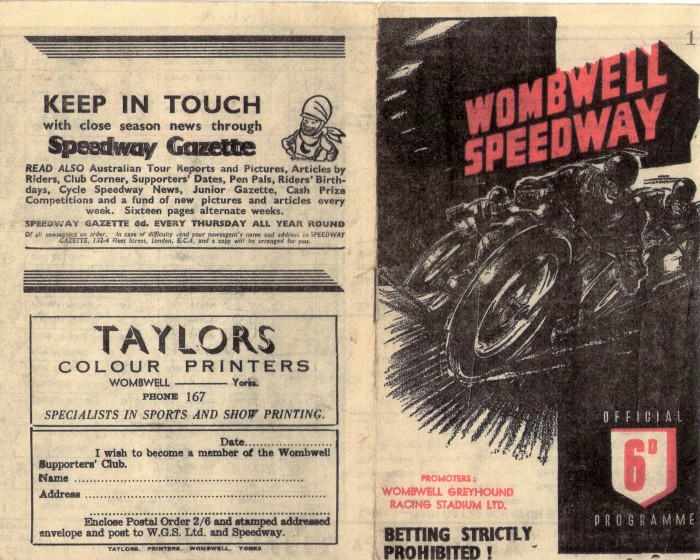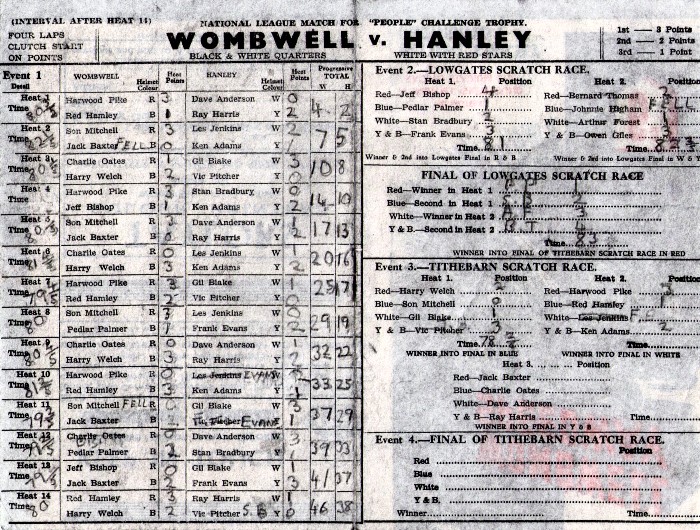 ---
So! Wombwell Speedway. Can you email me any images of the track, rider pictures or programmes/badges John
---
The contents of the site are © and should not be reproduced elsewhere for financial gain. The contributors to this site gave the pictures and information on that understanding. If anyone has any issue or objections to any items on the site please
e-mail
and I will amend or remove the item. Where possible credit has been given to the owner of each item.