Whitley Bay Speedway
Tyneside Speedways Ltd introduced Dirt Track Racing to the Tyneside public when they laid a 440 yard dirt track around the Rockcliffe Rugby Club's pitch in the Hillheads ground on the outskirts of the seaside town of Whitley Bay. This was in 1929 and pre-dates the first speedway at Newcastle's Brough Park by a month.
Unfortunately racing at Whitley Bay only lasted 2 months at the Hillheads track when the company who started it all on Tyneside, (Tyneside Speedways Ltd)., went into voluntary liquidation.
---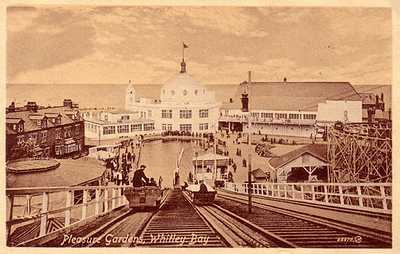 View from the top of the old water chute in the Spanish City amusement park in Whitley Bay
---
I am advised by Bob Grainger that, "It was rumoured that George Formby rode at Whitley Bay in one event." Quite likely Bob, I have read somewhere that George was a keen motorcyclist and owned a JAP engined Brough Superior. Anyone care to browse the George Formby sites to see if it is mentioned? "It's turned out nice again, oh me, oh my!"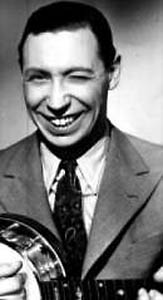 Colin Greenwell of Middlesborough informs us that George Formby was interested in speedway. He visited Preston speedway a few times and in either the late 1920's or early 1930's he had a race against Frank Chiswell a Preston rider. George was given a lap start and won by a few yards! In later years he used to support Fleetwood.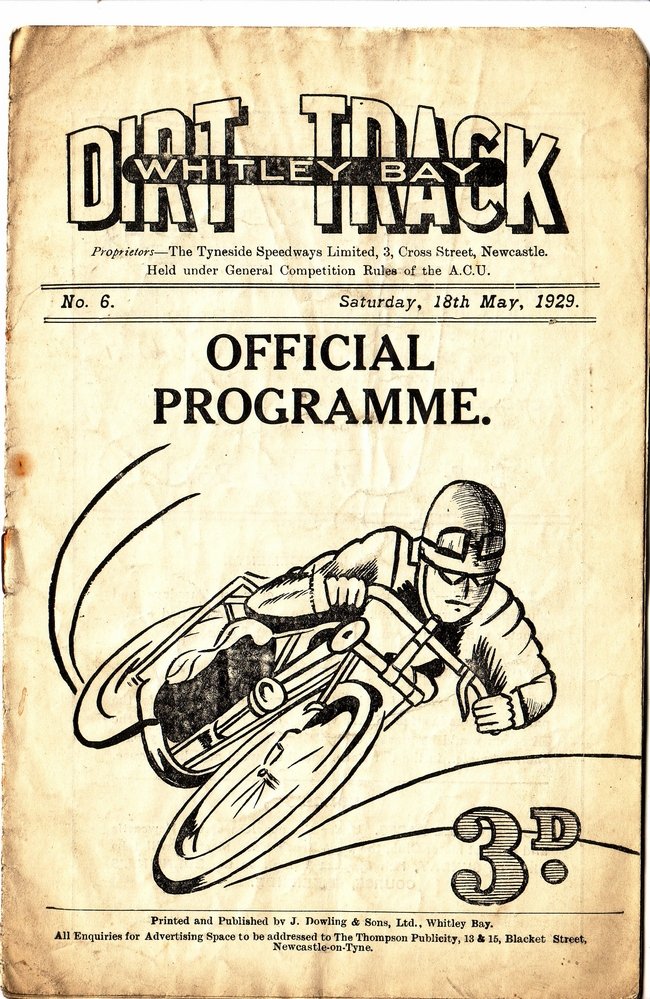 Racing at Hillheads did not have the benefit of track lights so meetings were arranged for afternoons only Saturday and Wednesday at 3.00pm. The opening meeting attracted a crowd of 4,000 but the second meeting on a bitter cold day, was poorly supported and the Wednesday afternoon meetings were soon done away with. The largest crowd that I know of was around 8,000 over the Whit holiday weekend. However, the same promoters intended making a go of the Newcastle Gosforth venue and the close proximity of the two tracks signaled the end for Whitley Bay.
Hillheads is now the home of Whitley Bay FC who unfortunately, were unable to supply me with a hoped for picture old enough to show us a glimpse of the track around their pitch.
I have been advised by Bruce Haagensen of the following: -
Whilst you are correct about the location you are incorrect about the current situation. Whitley Bay FC is in a different place and never had a speedway track round the pitch. However the rugby club is still there and particularly in the summer when the weather has been hot and dry you can still see the outline of where the track used to be. This is particularly clear when standing on the banking which surrounds the first team pitch.
Thank you Bruce, maybe someday I will get to Hillheads Rugby Ground on a hot dry day and take a picture of the area around the pitch or maybe you can get one to put on this page?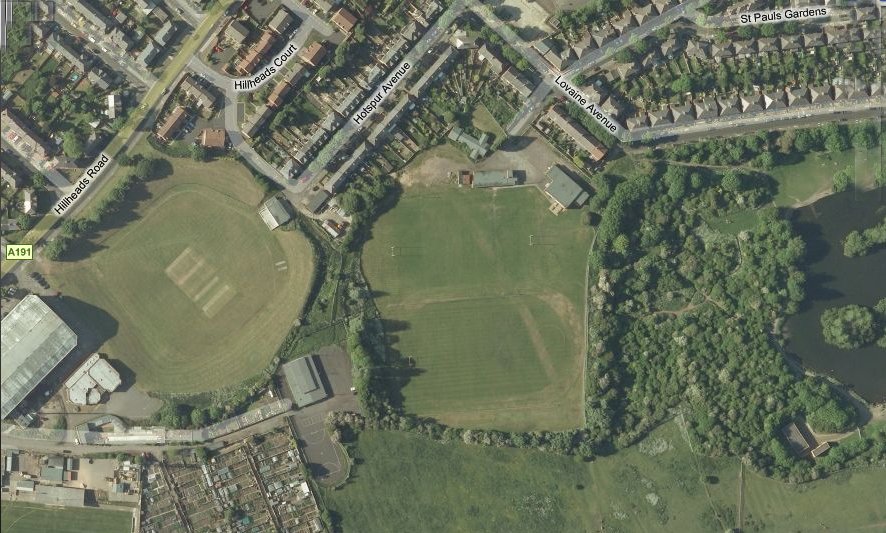 Courtesy of Richard Houghton
Richard may have found the tracks location? If the oval outline isn't the speedway track then what is it?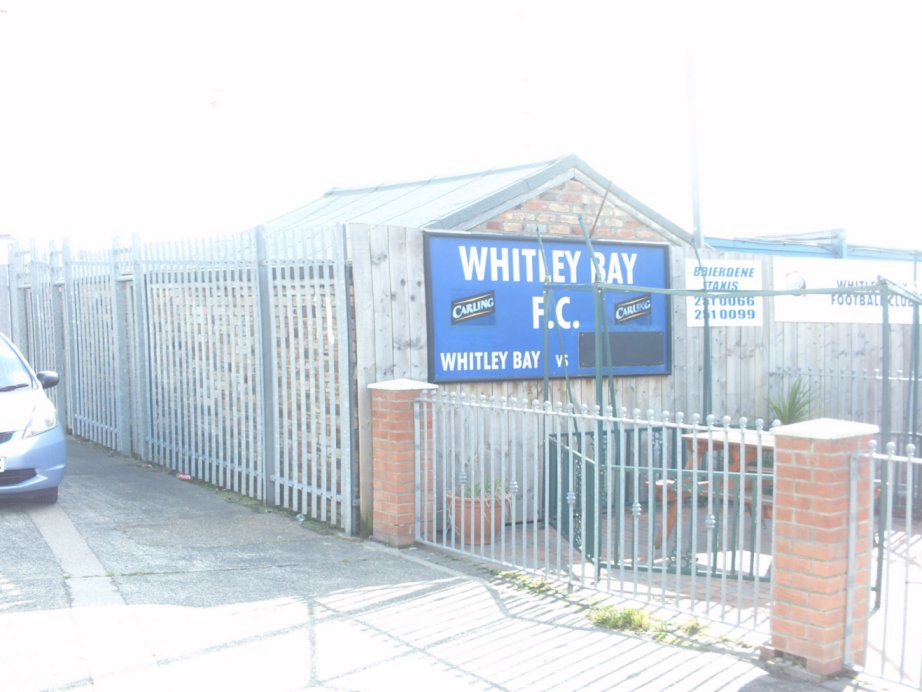 Courtesy of John Spoor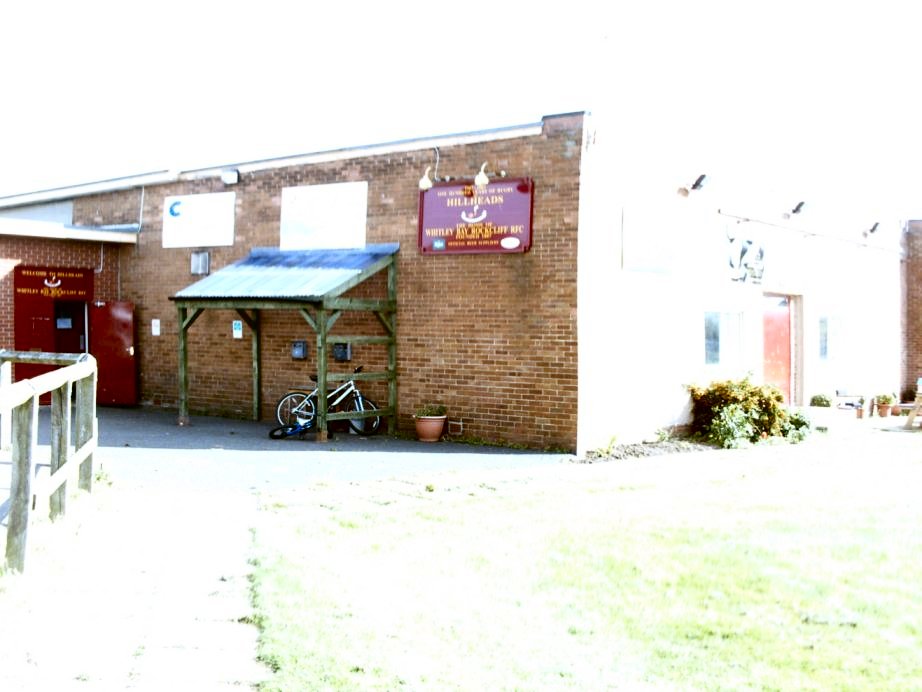 Courtesy of John Spoor
I paid Whitley Bay a visit and got to see both WBFC's ground at Hillheads and WBRFC's at Rockliffe also just off Hillheads. I asked both sets of grounds men etc if they knew about dirt track racing that was operating from one of these grounds back in 1929 but was met by blank looks and "no definitely not speedway here no way"!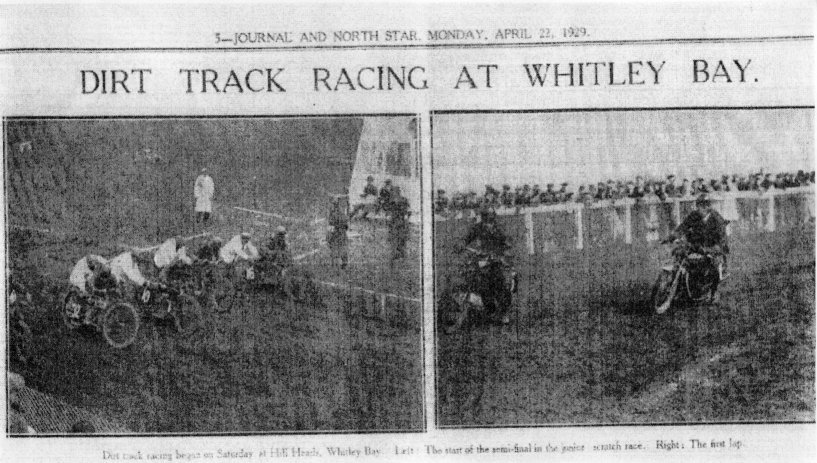 Not many photos exist of Whitley Bay Speedway but here we have some action from the track in 1929. The picture on the left shows a push start which was common at the time
---
Bruce Haagensen says: Hi John, You will recall I wrote to clarify the site of Whitley Bay Speedway at Rockcliff Rugby Club. With the dry weather July 2018 the old track is more visible and unfortunately they are currently installing an all weather rugby pitch which has gone over part of the old track. However it is possible to make out the two bends and one straight with a drive off strip across one bend for the grader presumably.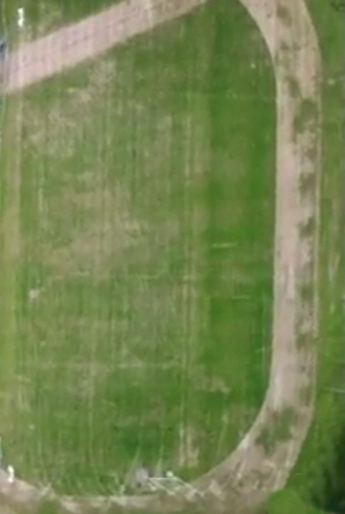 Courtesy of Bruce Haagensen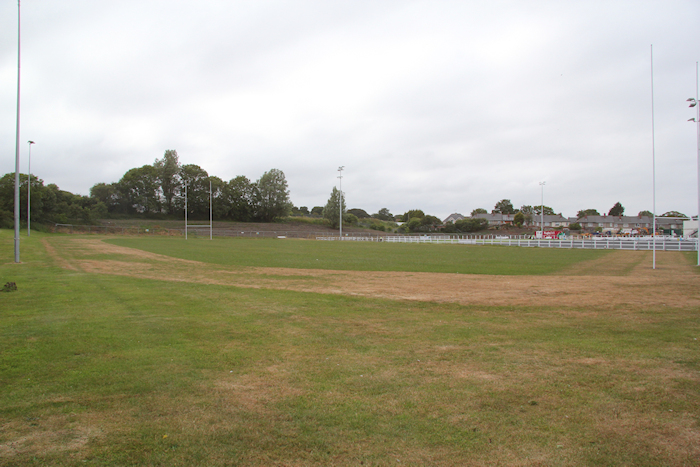 Courtesy of Bruce Haagensen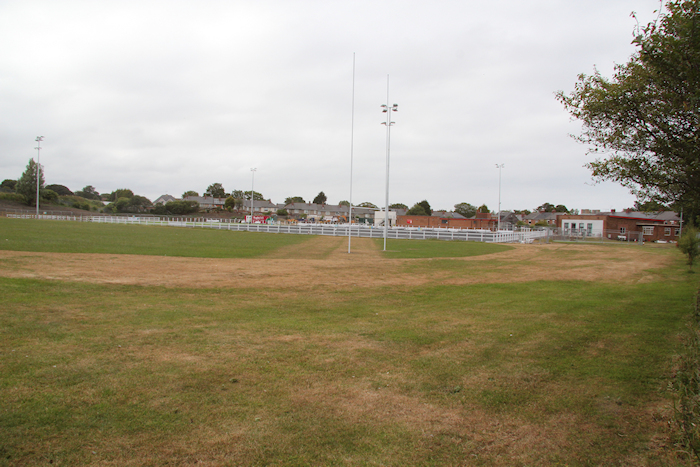 Courtesy of Bruce Haagensen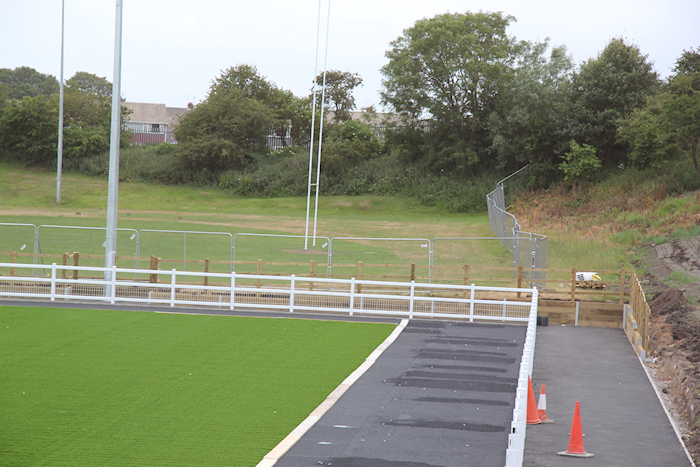 Courtesy of Bruce Haagensen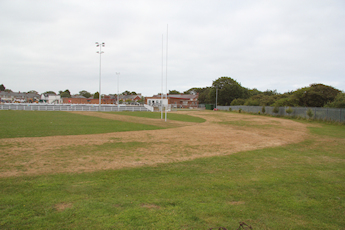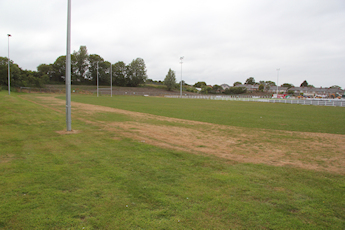 Courtesy of Bruce Haagensen
---
Whitley Bay Flyer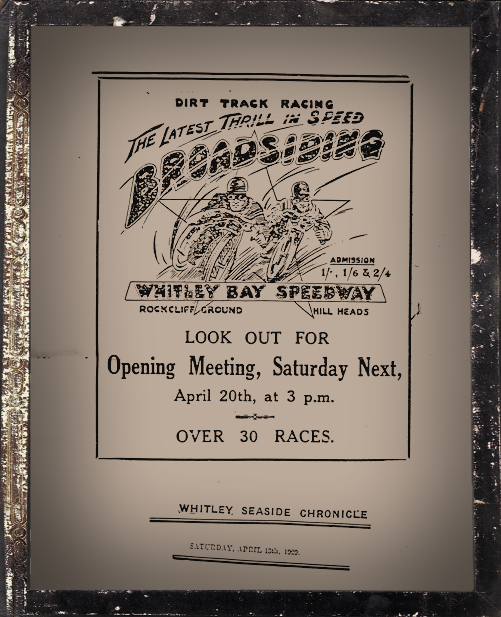 Courtesy of Bruce Haagensen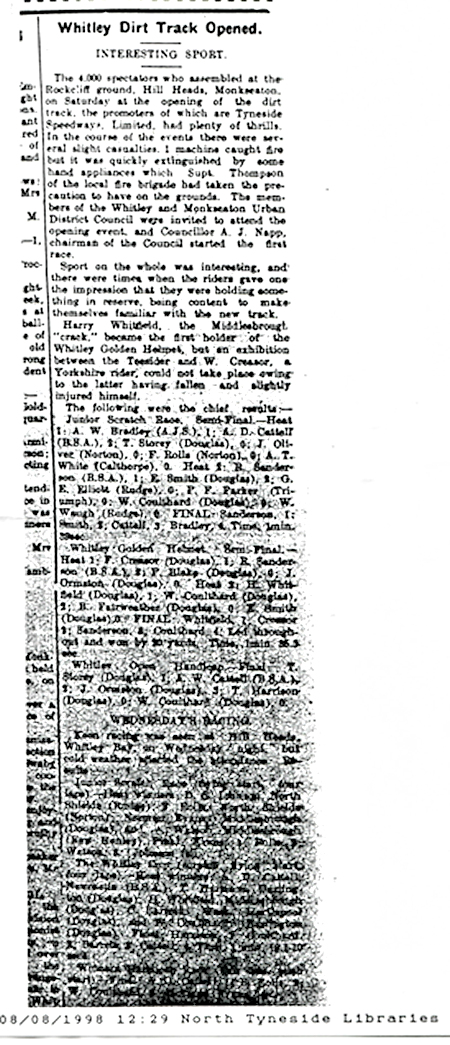 Courtesy of Bruce Haagensen
---
The northeast of England came up with 3 venues in 1929. Newcastle's Brough Park, Newcastle Gosforth and seasside town Whitley Bay. Such a shame that the 3 venues had all folded by 1930/31 with only the Brough Park venue dest
---
Not much received yet on this Whitley Bay track, so If you can scan any pictures, programmes or badges send me an email
John
---
The contents of the site are © and should not be reproduced elsewhere for financial gain. The contributors to this site gave the pictures and information on that understanding. If anyone has any issue or objections to any items on the site please
e-mail
and I will amend or remove the item. Where possible credit has been given to the owner of each item.