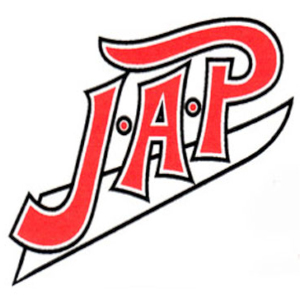 ---
Stockport Speedway
Hazel Grove Greyhound Stadium, Hazel Grove, Nr Stockport, Cheshire. Operated 1937
The stadium was wedged between two big railway bridge structures just outside Stockport on the Macclesfield side. The Greyhound Co ran out of cash mid 1930s and the stadium became vacant. The Manchester Motor Sports Club came along. They constructed a track, fence and a rudimentary terraced viewing area. They needed funds to take the stadium up a couple of rungs to it being a venue capable of staging "Genuine Speedway" So they staged a meeting 5th May 1937 to raise money. It was a disaster! Less than a month later speedway at Hazel Grove was no more. The local council had received complaints about our noisy speedway bikes and that was the end of Stockford Speedway!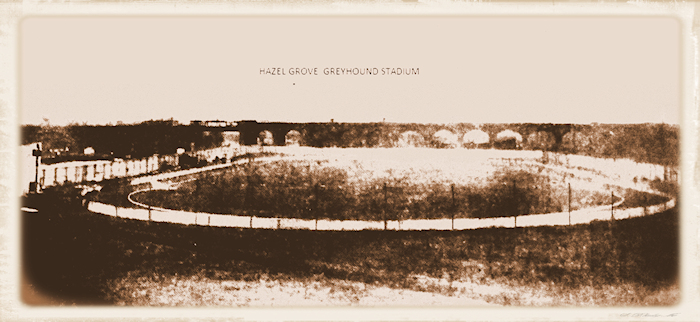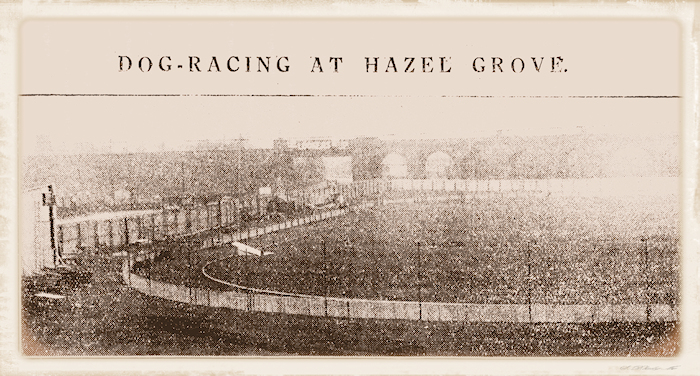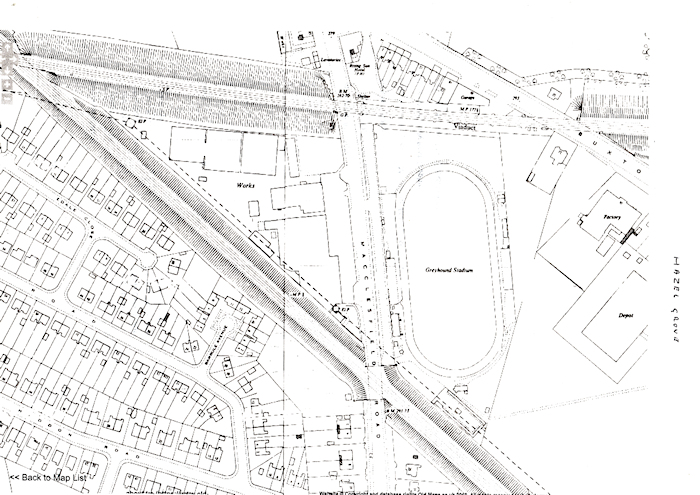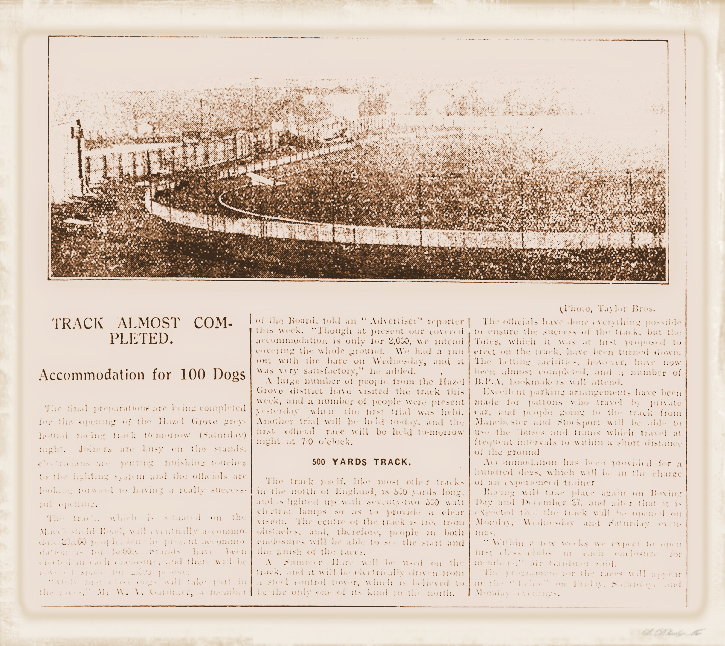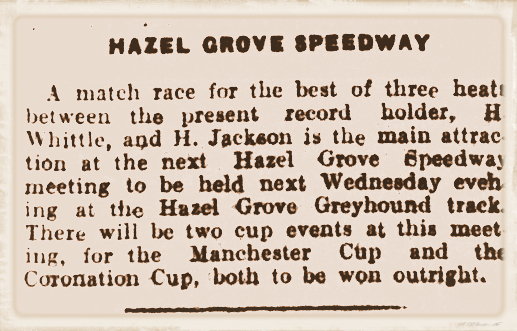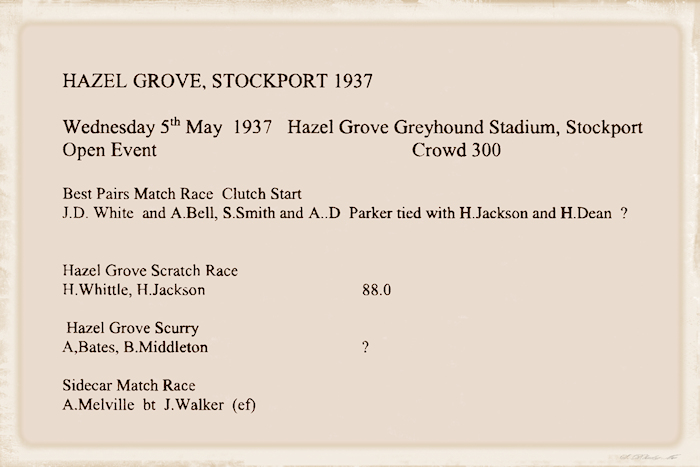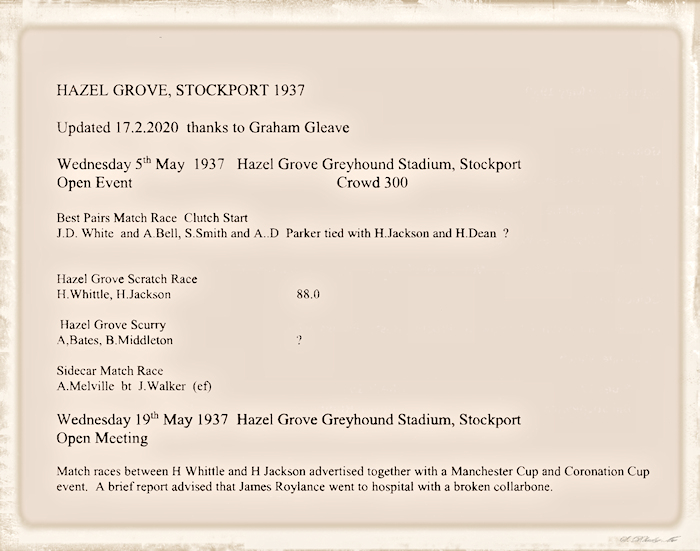 ---
Late

1930's

Bike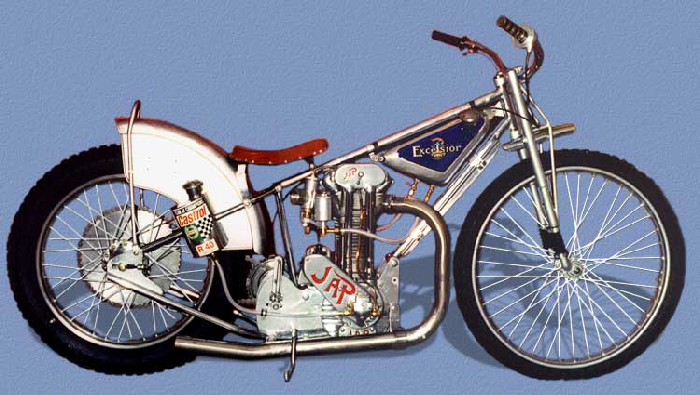 Apart from a few wobbly novices beginning to learn the trade on Rudges from a few years back. The rest of the riders had moved on to JAP engines housed in a variety of frames like the Excelsior shown above. John Alfred Prestwich Ltd made such a good engine that JAP ruled the roost for about 30 years!
---
The contents of the site are © and should not be reproduced elsewhere for financial gain. The contributors to this site gave the pictures and information on that understanding. If anyone has any issue or objections to any items on the site please
e-mail
and I will amend or remove the item. Where possible credit has been given to the owner of each item.