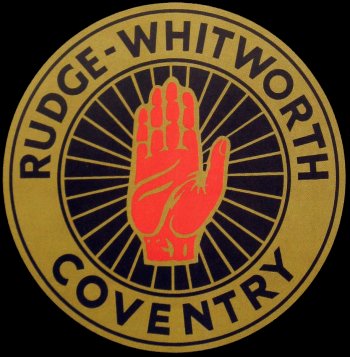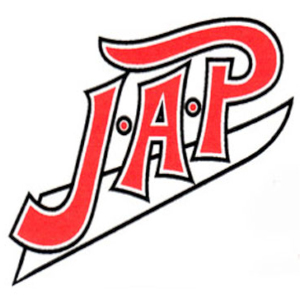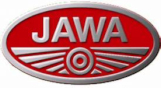 ---
Skegness
Speedway
Skegness Stadium, Marsh Lane, Orby, Skegness, Lincs. The track was better known for stockcars, however, the Skegness Braves operated from this stadium in 1997 and 1998.
Unfortunately, the people of Skeggy did not support the Braves in sufficient numbers and there were numerous rain offs which didn't help their cause. The stadium turned its back on speedway.
---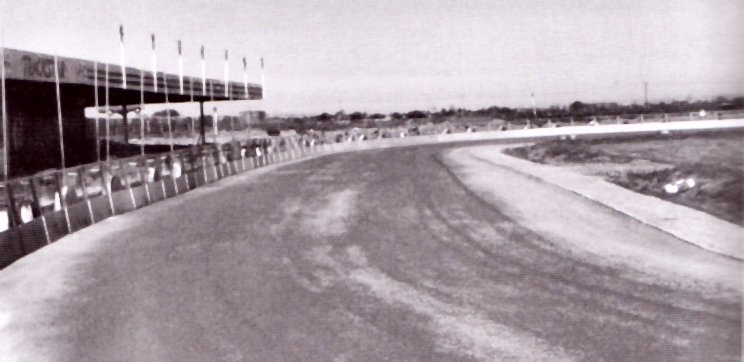 John says: From this photo I will say the track dimensions look ideal it was 300 metres which is big enough for me. Such a pity that Skeggy is not part of the speedway fraternity.
---
Memories
Ex-rider John Mather says: My first team appearance for the Braves was in a challenge match at Hull on 25 March 1997. Skegness went down but both Brett Woodifield and Wayne Carter managed double figures.
Our first home meeting was the Central Engineering Lincolnshire Trophy on 13 April 1997. Brent Werner took home the winners cheque with a 15 point maximum.
---
1997

Skegness Braves Team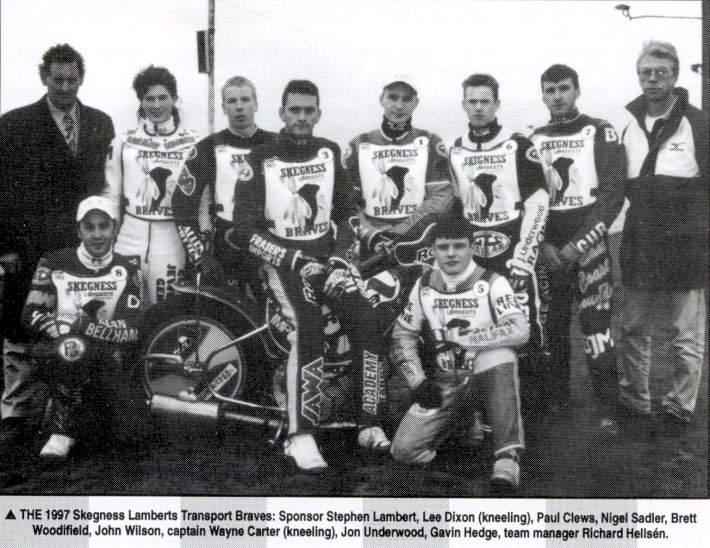 ---
The Braves Number 1
John Wilson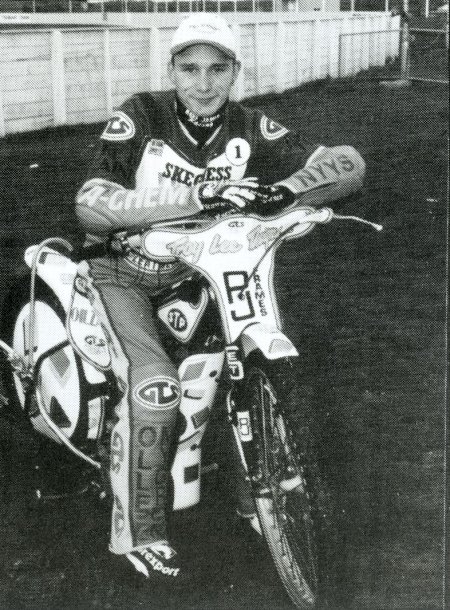 Courtesy of John Mather
---
Alan Hodkinson's Race Jacket 1998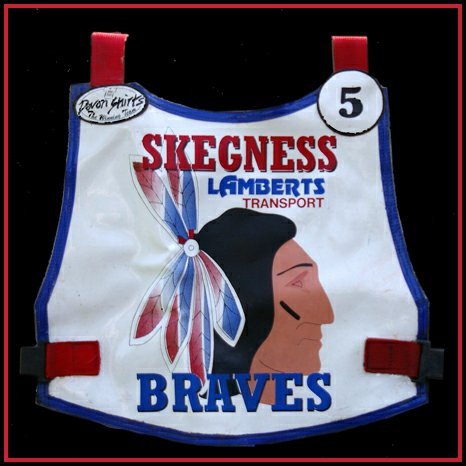 ---
Skegness Braves'
First Ever Match
Hull v Skegness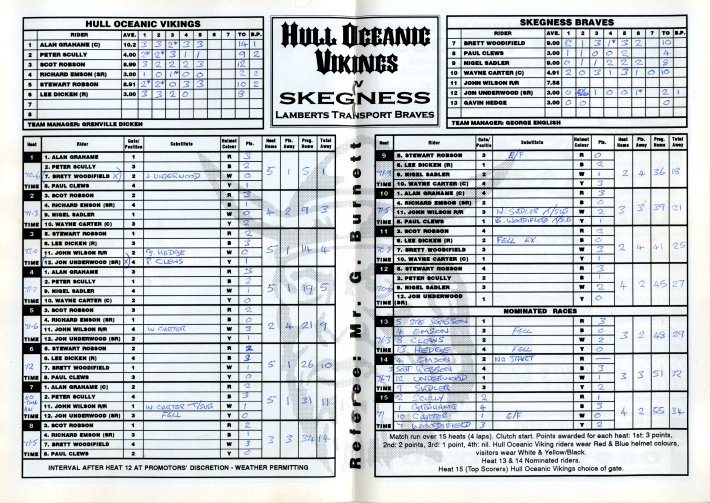 T

he Braves first took to the track in an away fixture at Hull, see above scan. I notice George English was the Skegness team manager. George is of course better know as Newcastle Diamonds Promoter and Manager.
---
Skegness Braves'
First Home Match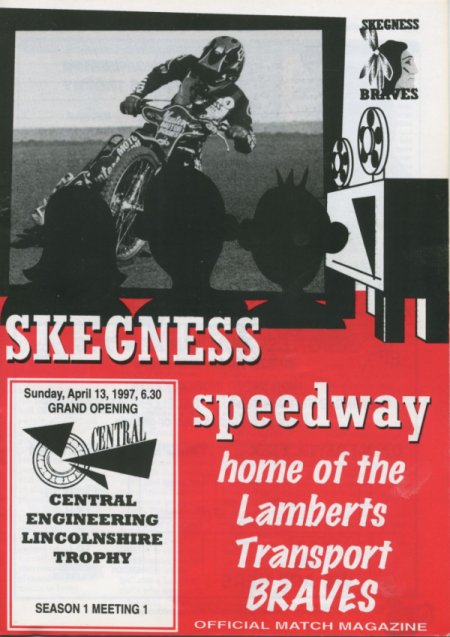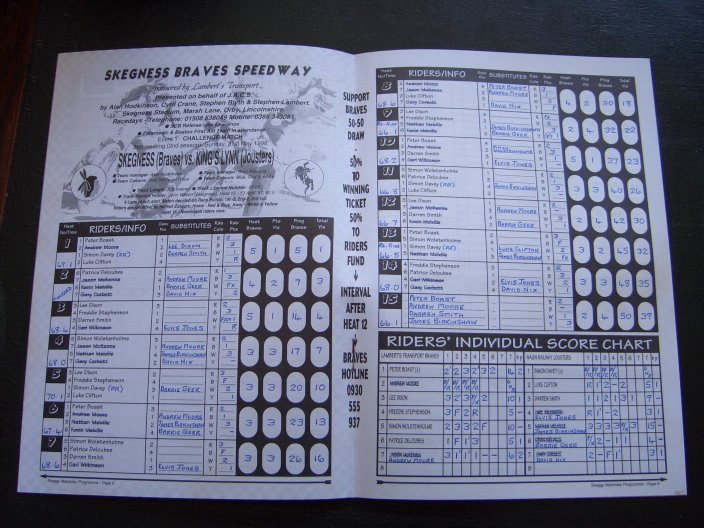 ---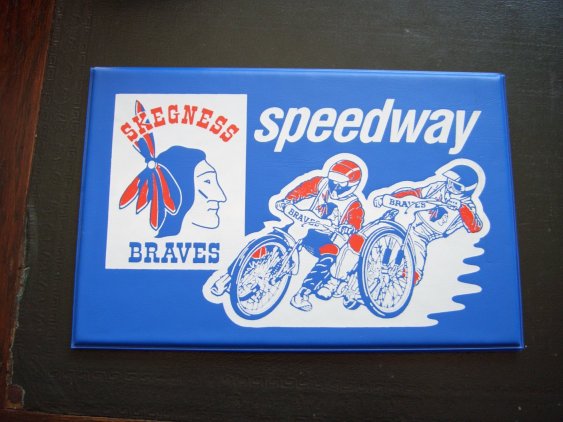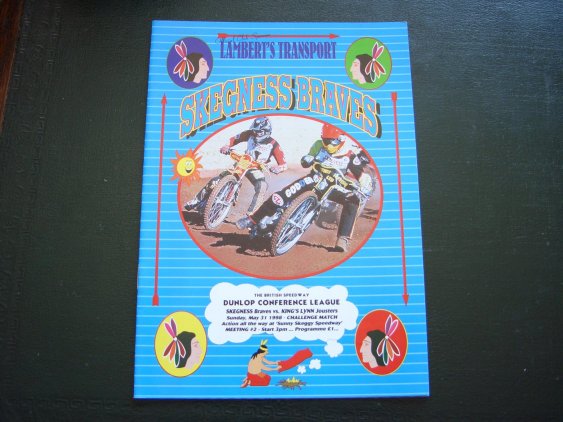 Skegness v
Long Eaton
1997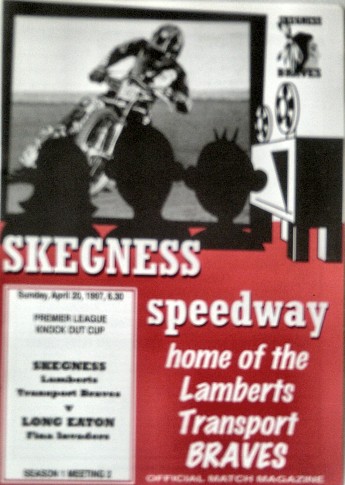 Mark Coleman says: Good Morning John, I have just seen your page on defunct tracks and as a supporter of the Boston Barracudas I found it evoked a lot of memories of New Hammond Beck Road in the glory years. If I can find the programmes I will E mail you a few pictures.

When speedway was re – introduced to Lincolnshire in 1997 at Skegness I went to the meetings in the old Premier League. I see you have a photograph of the programme from the first meeting. I am e – mailing you a photograph of the programme for the second meeting against Long Eaton in the Premier League Knock Out Cup on 20th April 1997 , 6.30pm start. The final score was Skegness 30 Long Eaton 60. Riders Individual scores (this was the season of six riders per team, a one season wonder thankfully) Skegness : Brett Woodifield 10, Paul Clews 3+1, Nigel Sadler 4, Wayne Carter 4, John Wilson 7+1, Gavin Hedge 2+1. Long Eaton : Brent Werner 11+1, Justin Elkins 12, Martin Dixon 14, Darren Andrews 4+1, Carl Stonehewer 13+2, Paul Lee 6+1.

The photographs in this programme you already have on the Skegness page, namely one of John Wilson and a team one. From memory there may have been one more meeting in the 1997 at Skegness after this which I didn't get to. Hope this is of use to you.
---
Skegness v
St Austell
Last Meeting
Hello John, Reading former Boston supporter Mark Coleman's remarks about his experiences of watching speedway at Skegness Raceway, I see he makes reference to not being at what he believed to be the final meeting at the venue. By chance, I (and a younger brother) happened to be there. At the time, we weren't aware it would be the last meeting, though promoter Stephen Blyth's comments in the programme didn't make encouraging reading. It was a Conference League fixture against St Austell Gulls, who, on a very dusty surface, won 51-38. I attach the programme cover and completed scorechart. I also have a Skegness 1998 badge which I'll dig out and scan for you. The out-of-town stadium survives, of course, for stock car racing and various other motorsport events, though the former speedway track has reverted to a tarmac topping. Kind regards, Andrew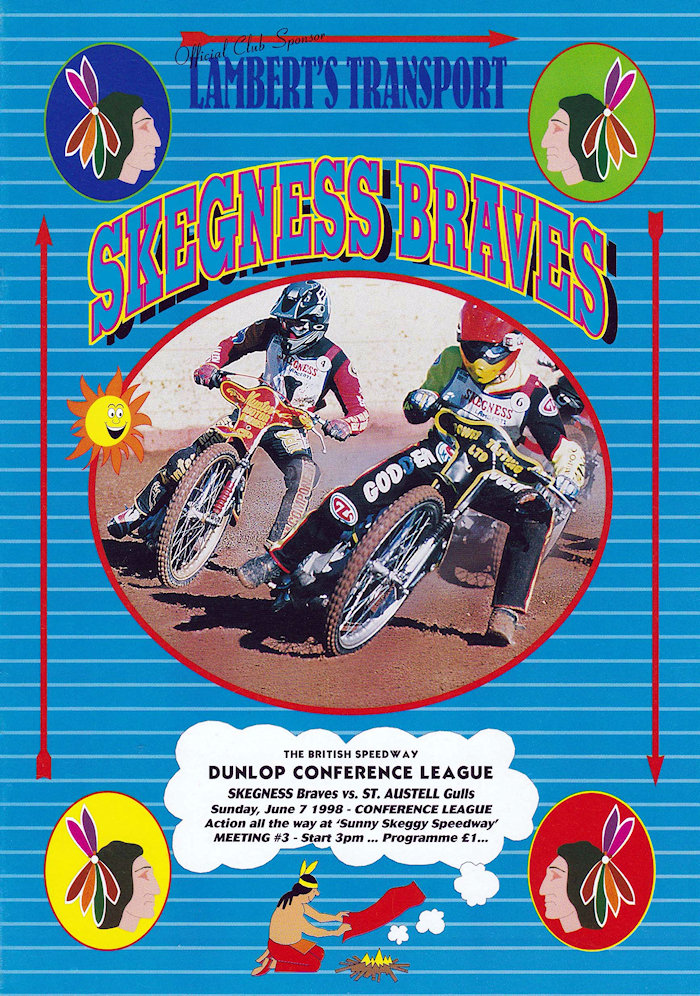 Courtesy of Andrew Gallon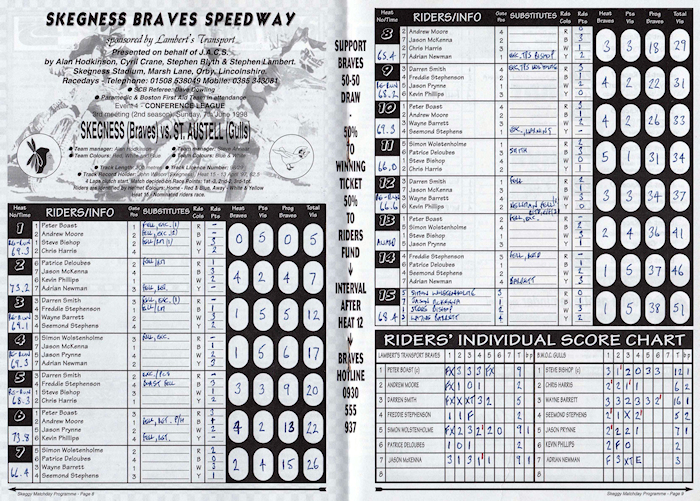 Courtesy of Andrew Gallon
---
Stockcars

2008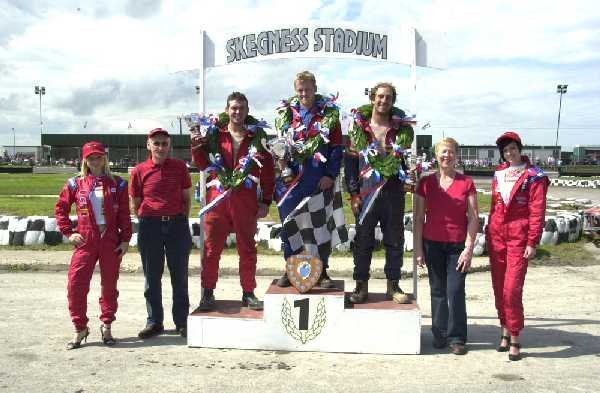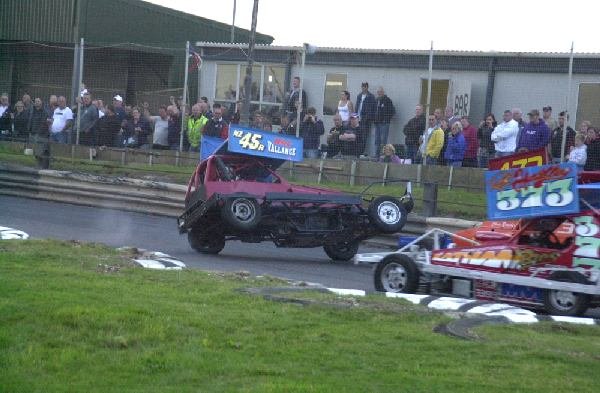 ---
Will the bikes ever return to Skeggy? Have you any Speedway pictures from Skegness, programmes or badges if so please email me John
---
The contents of the site are © and should not be reproduced elsewhere for financial gain. The contributors to this site gave the pictures and information on that understanding. If anyone has any issue or objections to any items on the site please
e-mail
and I will amend or remove the item. Where possible credit has been given to the owner of each item.