Iwade Speedway
(Sittingbourne)
The Old Gun Site, Old Ferry Rd., Iwade, Sittingbourne Kent ME9 8SP
John says, scratching my head re this track! Speedway took place off and on between 1971-

2006

2008 around a 250 metre circuit. They teams were known as the Colts and the Crusaders. The track pops up now and again and stages odd meetings, I am told, but I think it belongs on the Defunct Speedway website as it is closed more often than open!
---
Adam Sheppard says: Sittingbourne (Iwade) is still running, but stopped league racing in 2008, not 2006, as it says on your website for defunct speedway tracks. They regularly run Dragons Amateur Speedway & Southern Track Riders meetings, which are both amateur speedway clubs and hold regular practices which see a turn out of strong National League riders, such as Lewis Blackbird, the Baseby Brothers, James Cockle and many others.
---
Iwade Colts

1975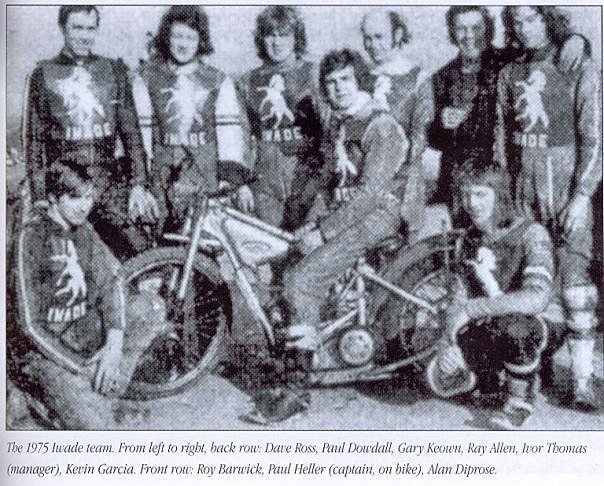 The Kent Crusaders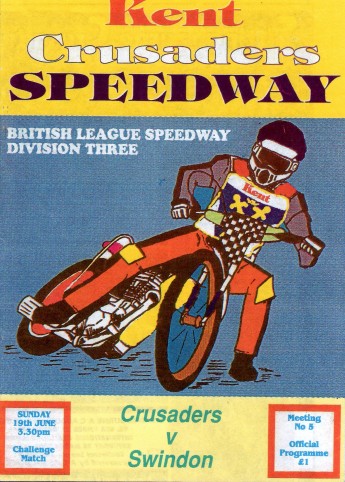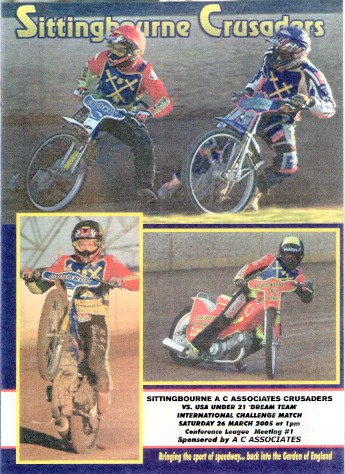 ---
1994 The Eddie James' Trophy
6th March 1994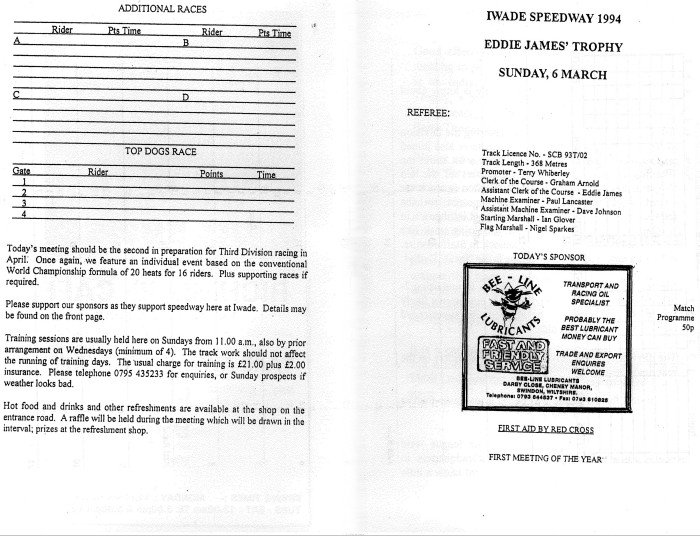 ---
David Pipes' Items
David says: Here are 3 panoramic photos of the first public meeting at Iwade/Sittingbourne Speedway on 1 June 2003 (Festival of Speed) – since the previous public meeting on 13 October 1996.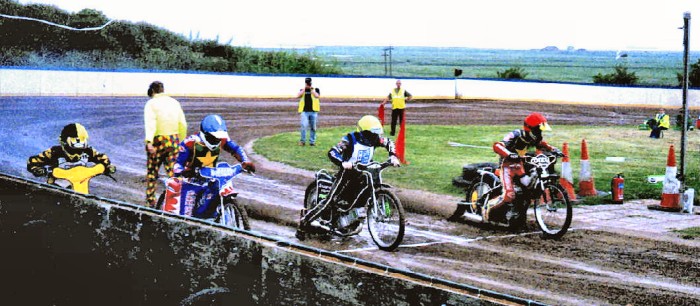 David says: The above photo is the start of Heat 1 – left to right : Yellow - Nathan Irwin (Lydd) Blue – Ben Warburton (Norwich) Green – Lance Stott (Lydd) Red - B Gilbertson (Norwich). This heat was won by Nathan Irwin in a time of 63.1 secs. The other two photos are panoramic shots of the track taken at the same meeting.


David Pipes' Programmes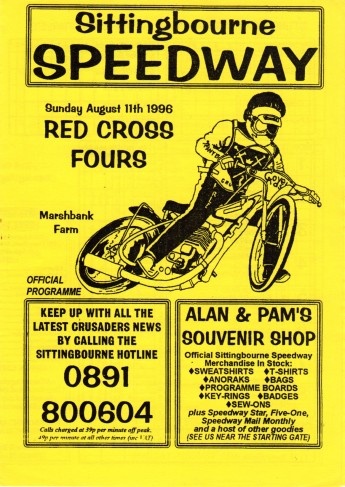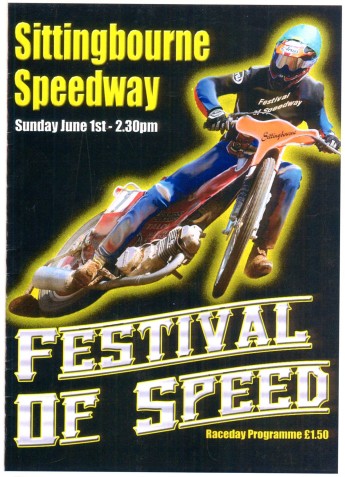 1996 and 2003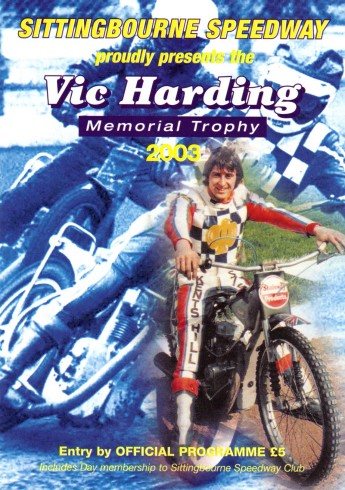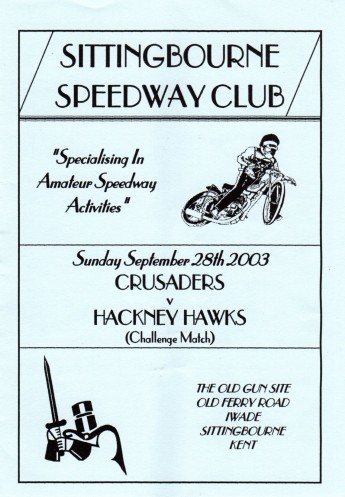 2003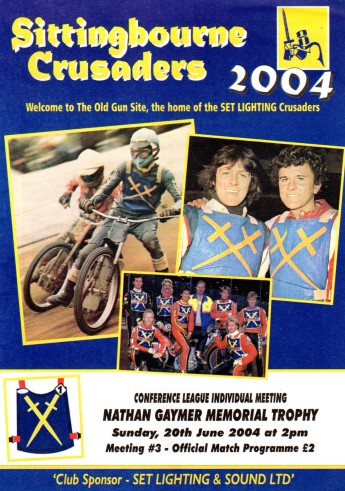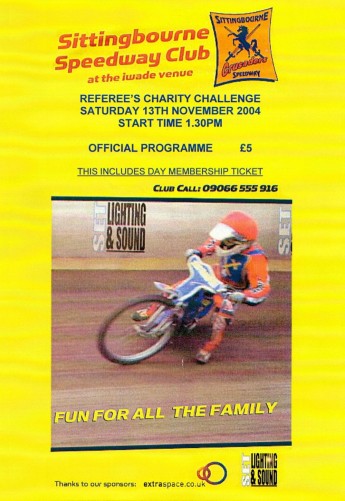 2004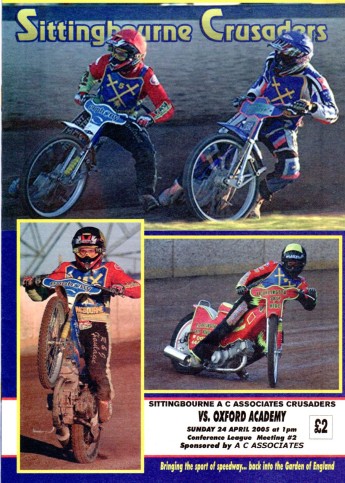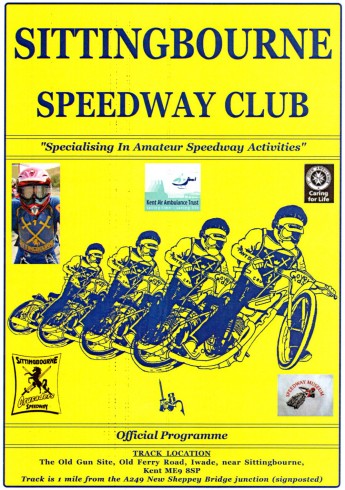 2005 and 2006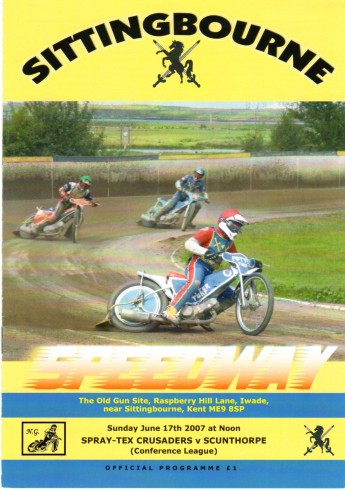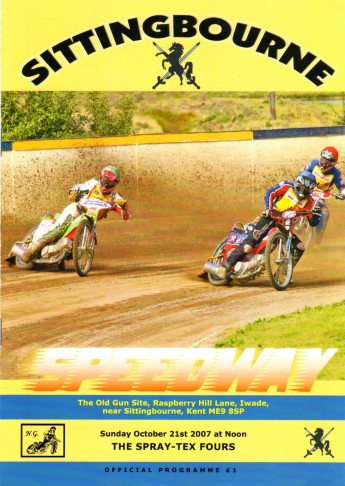 2007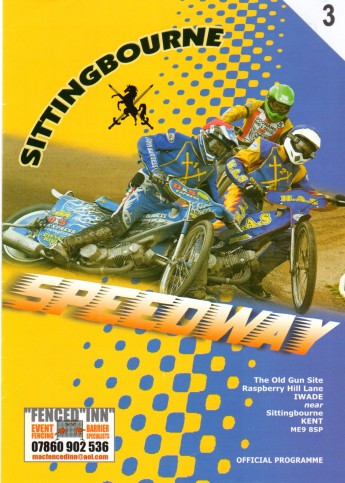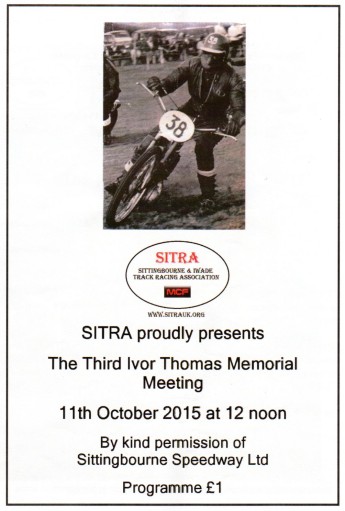 2008 and 2015
David Pipes' Photos

(1st June 2003)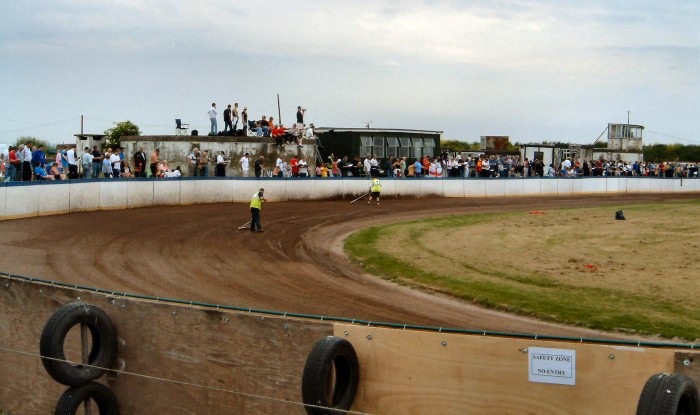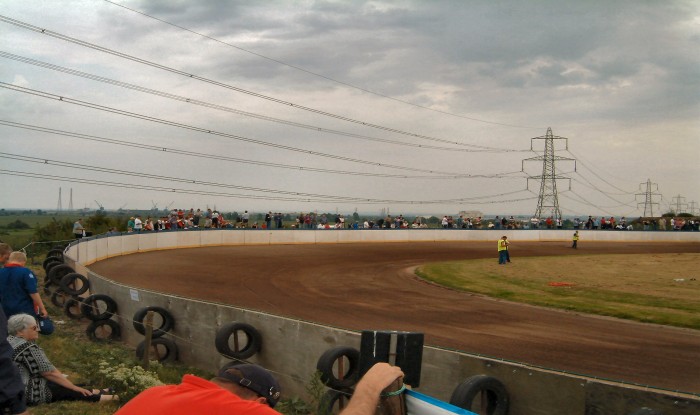 John says: My thanks to David Pipes for supplying most of the items on this page
---
Not much yet on Iwade/Sittingbourne Speedway so If you can scan any speedway pictures, programmes or badges send me an email
John
---
The contents of the site are © and should not be reproduced elsewhere for financial gain. The contributors to this site gave the pictures and information on that understanding. If anyone has any issue or objections to any items on the site please
e-mail
and I will amend or remove the item. Where possible credit has been given to the owner of each item