Paisley
Speedway
Paisley Speedway, St Mirren Football Club, St Mirren Park, Love Street, Paisley, Renfrewshire Speedway staged 1975 and 1976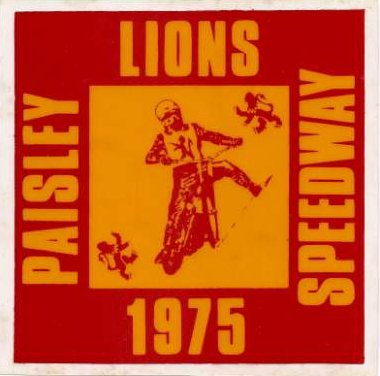 ---
Paisley's Opening Meeting
Paisley v Birmingham
5th April 1975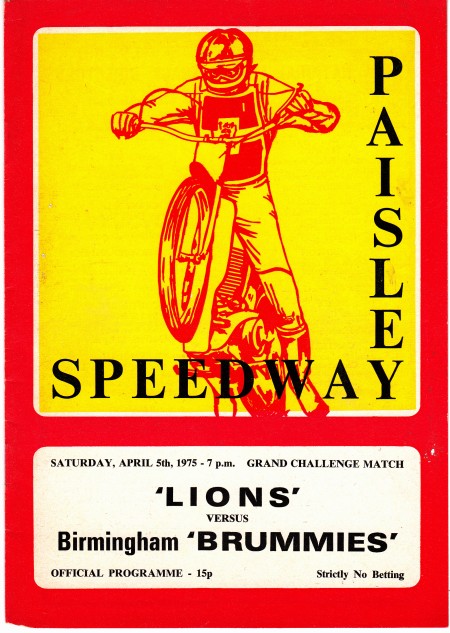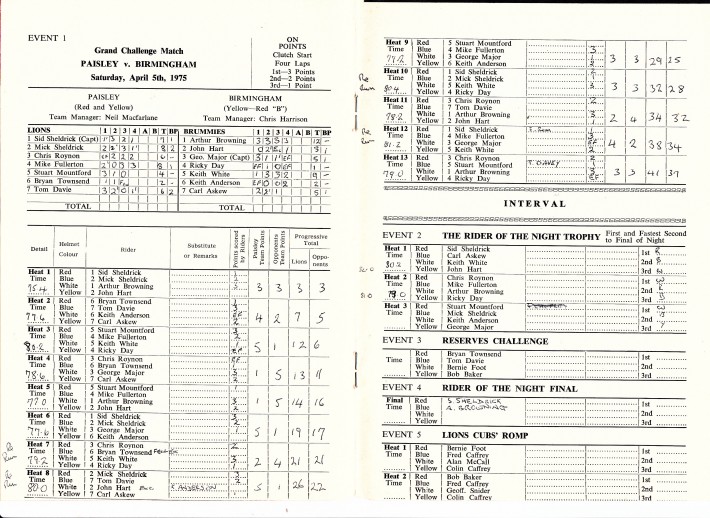 Courtesy of Wattie Dunlop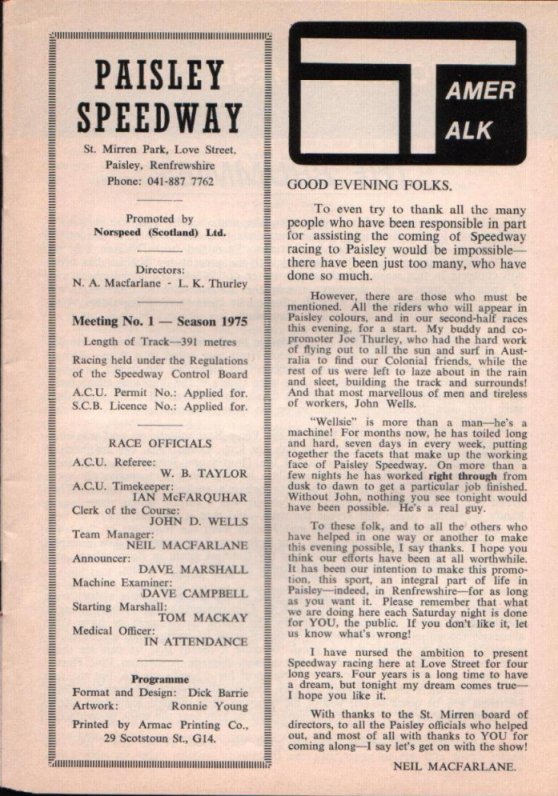 Courtesy of Wattie Dunlop
---
Festival Of Speedway 1975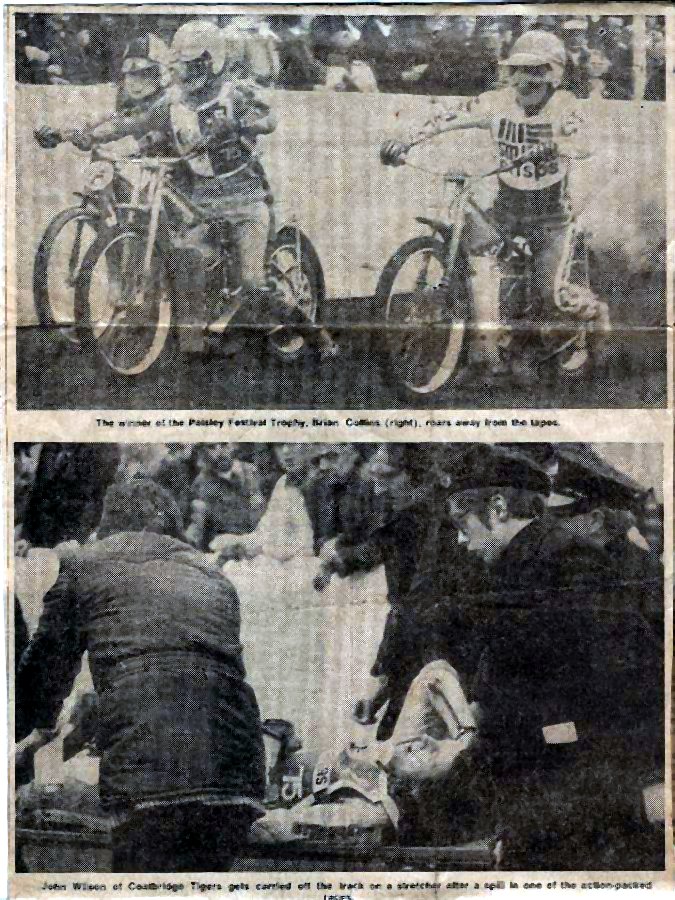 Courtesy of John Wilson
---
Paisley v Coatbridge
New National League
7th June 1975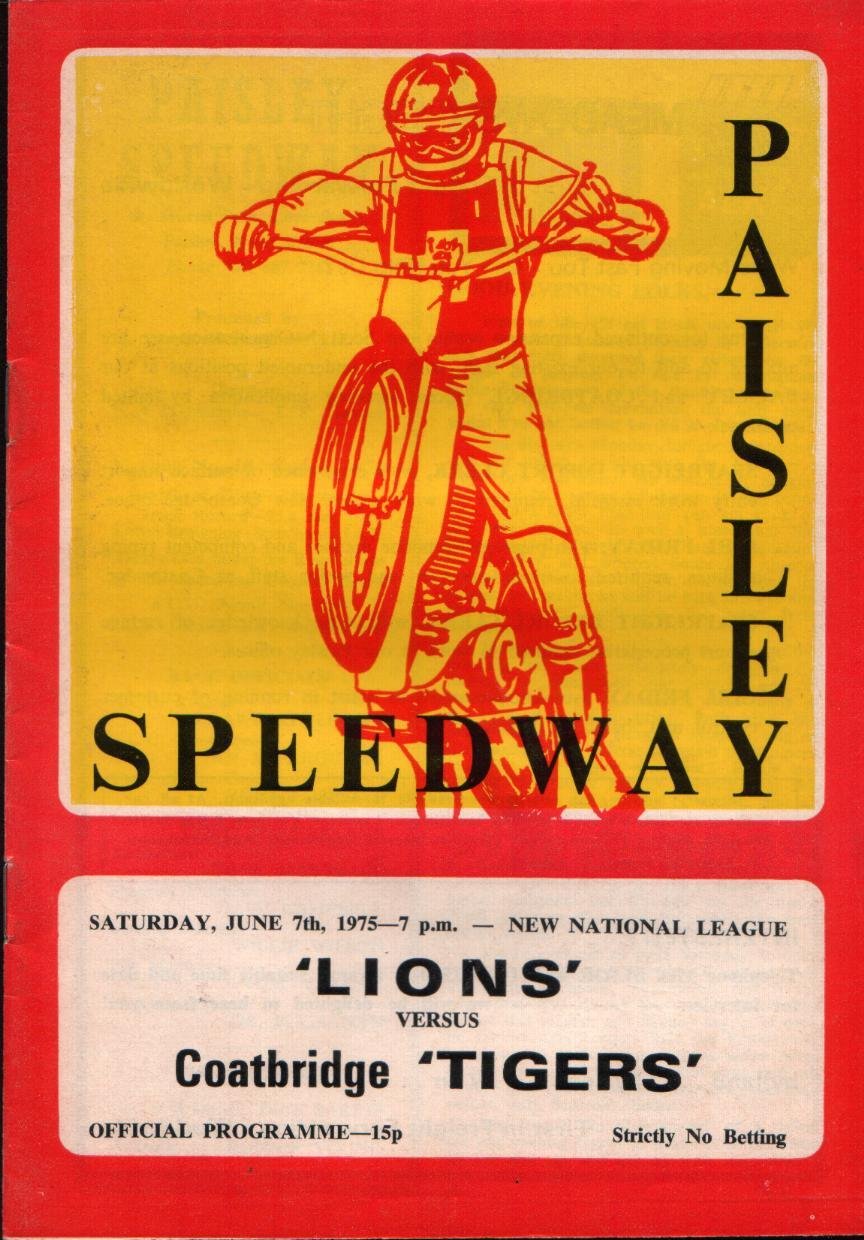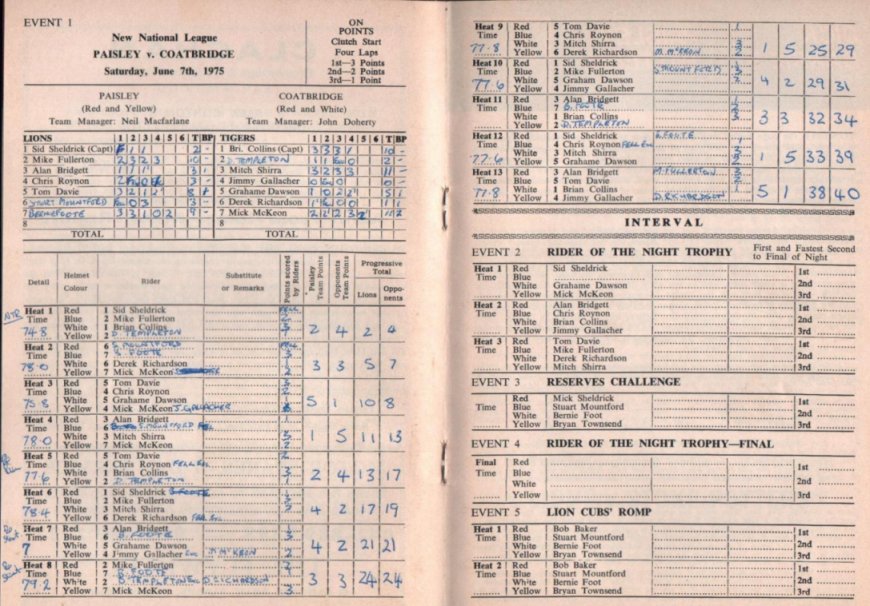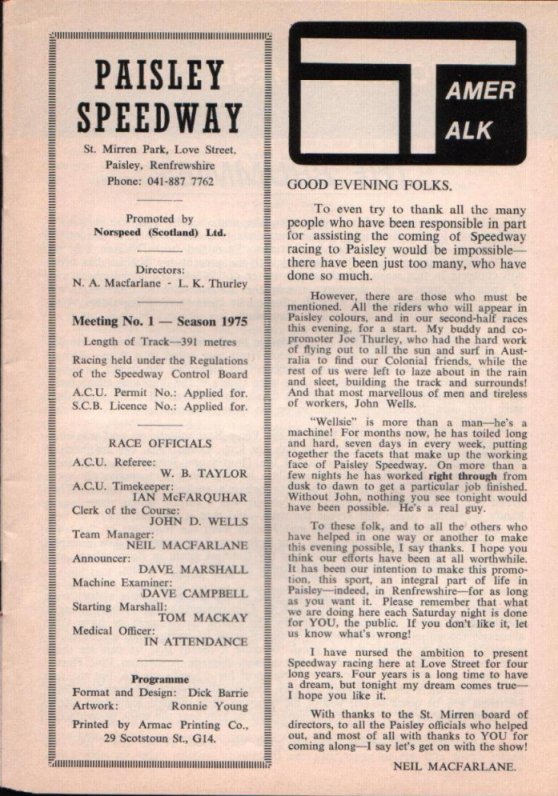 Courtesy of Wattie Dunlop
---
Paisley v Coatbridge
BSM Trophy
29th September 1975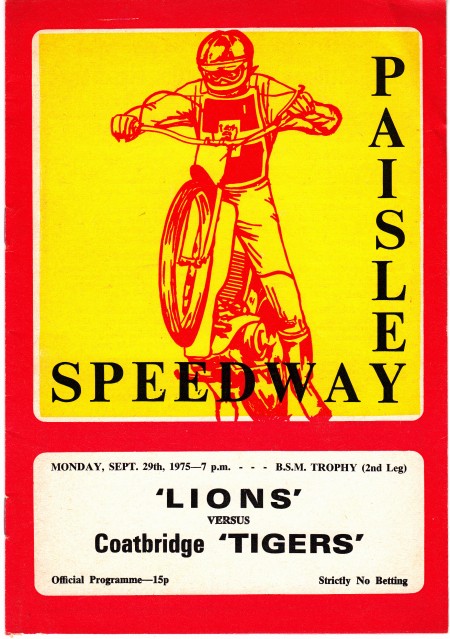 Courtesy of Wattie Dunlop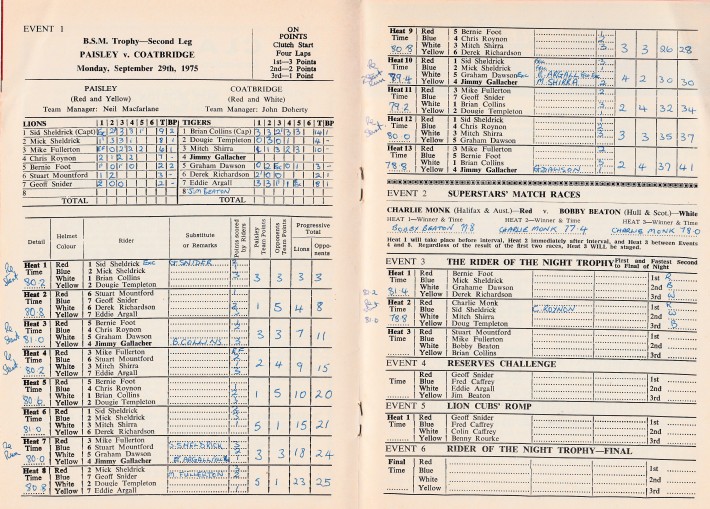 Courtesy of Wattie Dunlop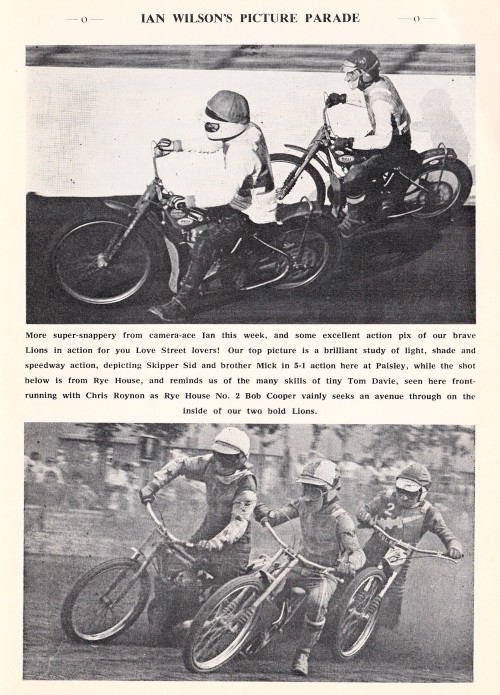 Courtesy of Wattie Dunlop
---
Mike Sheldrick

1976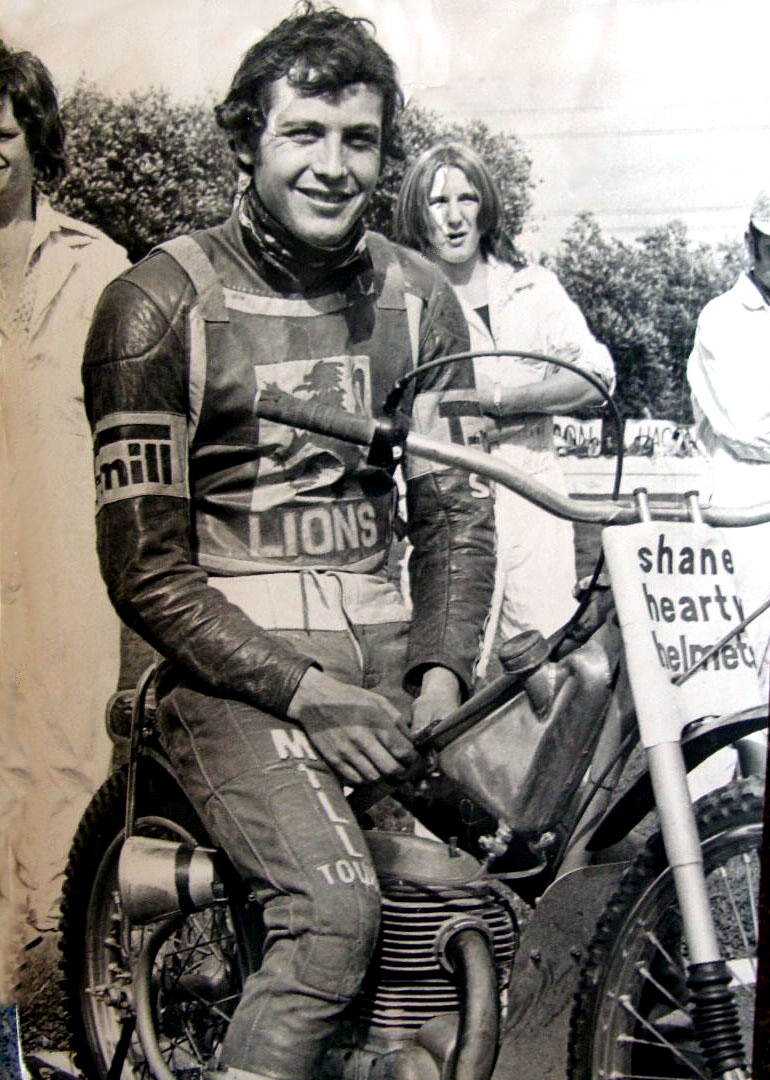 ---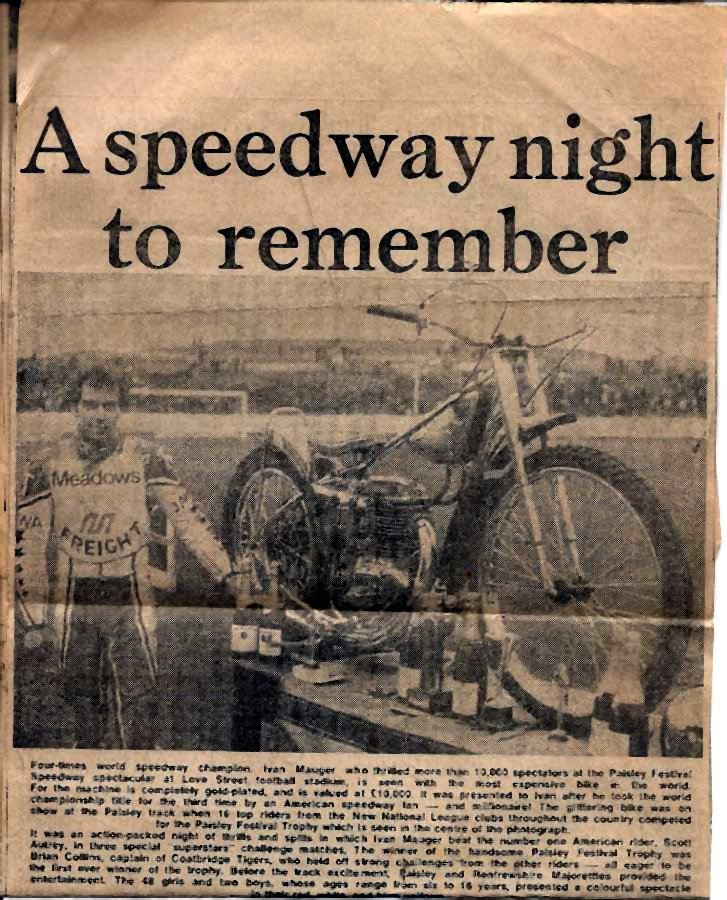 Courtesy of John Wilson
This Newspaper report says there were 10,000 spectators at this meeting in 1975 to see the racing and special attraction Ivan Mauger's gold plated bike.
---
Colin Farquharson Top Lion In

1976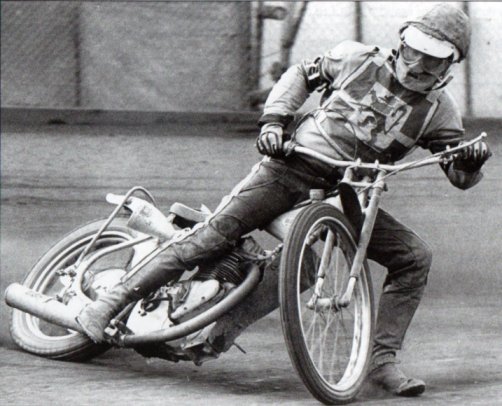 This is Colin Farquharson top lion in 1976 he was also a candidate for the rider with the most mispronounced name
---
Paisley

1976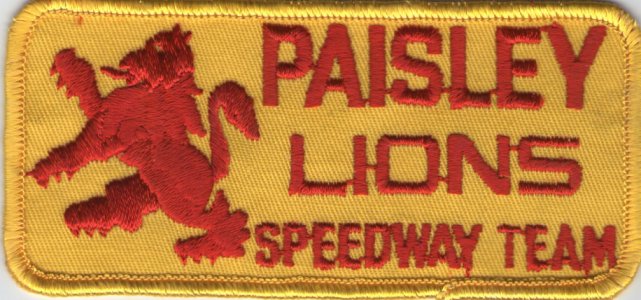 Courtesy of David Smith
---
4 Team Tournament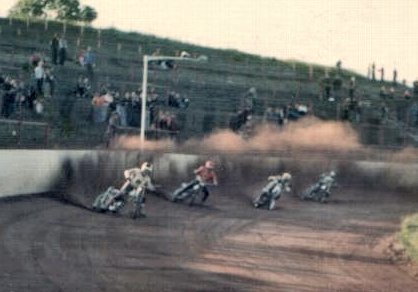 Courtesy of Walter.
Walter sent these pictures of action at Paisley. The above shot shows the riders are out wide looking for grip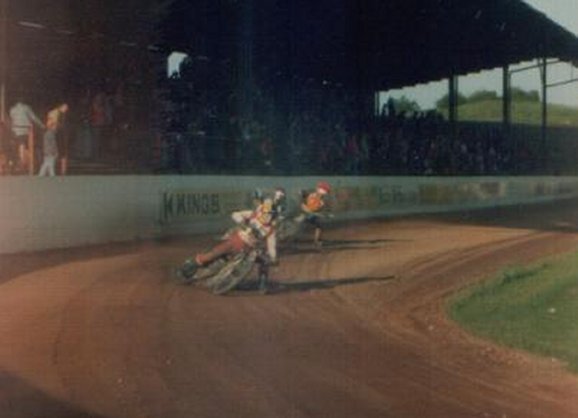 Courtesy of Walter. 1976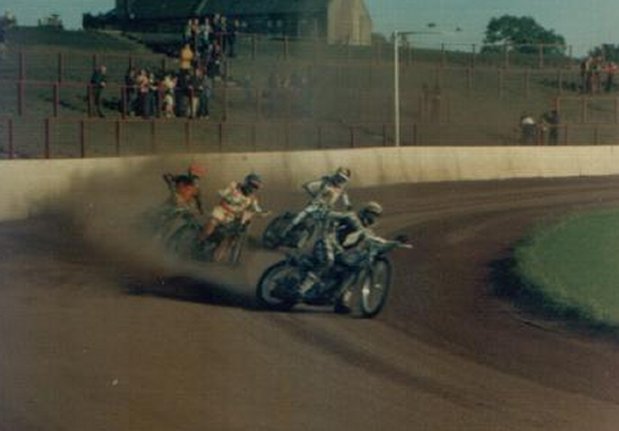 Courtesy of Walter. 1976: Joe Owen Newcastle leads this heat
Peter Baldwin Says: Third picture of 1976 4TT Joe Owen is leading Alan Emerson in blue, Graham Dawson in Y/B and Stuart Mountford in red.
---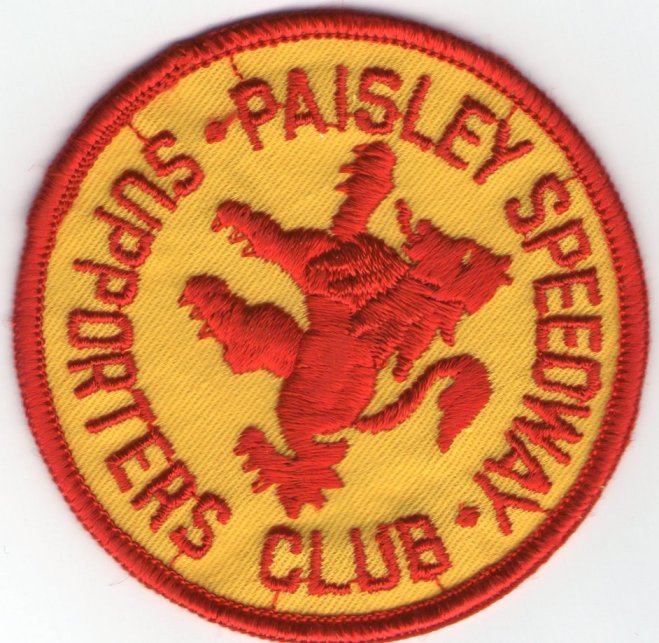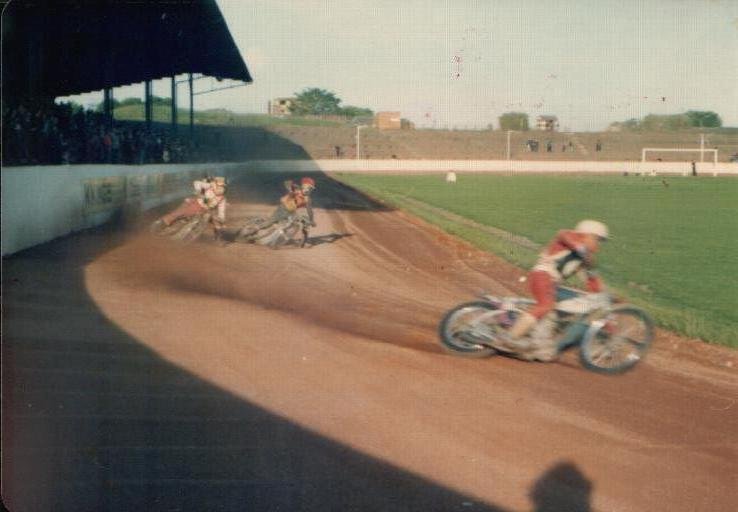 Courtesy of Walter.
Another Diamond leading, not sure who, maybe it's Tom Owen or possibly Robbie Blackadder
---
Wattie Dunlop's Photos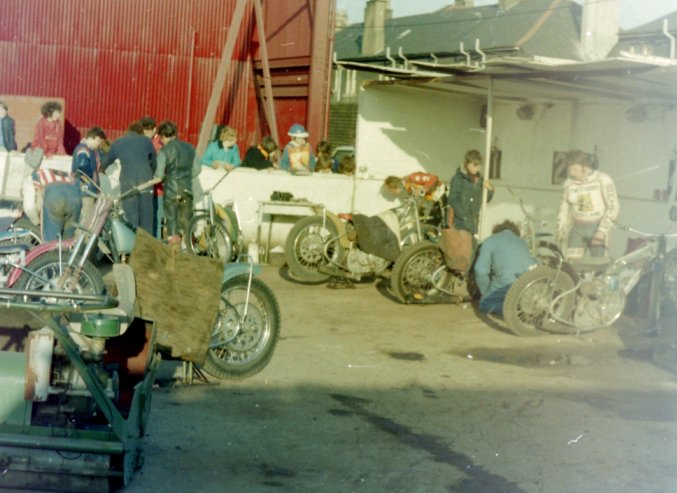 Sept 75 Paisley v Tigers picture is in pits Brian Collins and Mitch Shirra can be seen on right hand side and
Graham Dawson on left.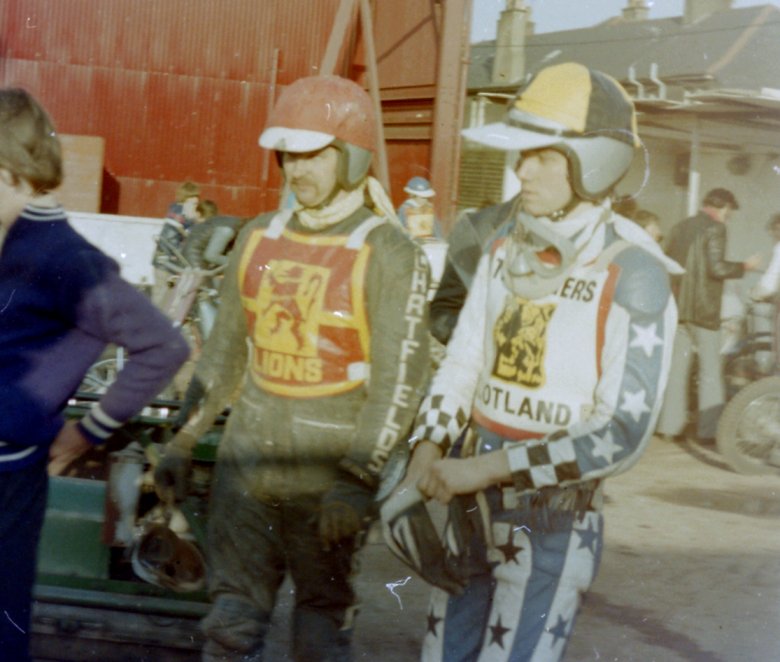 Sept 75 again in pits at Paisley, Graham Dawson of Tigers with unknown Paisley rider

David Walker says: The Paisley rider pictured with Coatbridge's Graham Dawson is Alan Bridgett. Excellent site! Regards, David (originally a Paisley fan, now working for Glasgow...)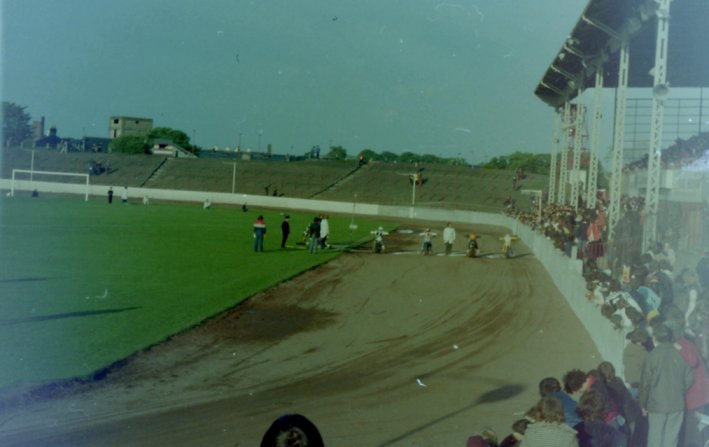 1976 4 team tournament, the tapes go up
---
So! Paisley Speedway fans. Can you
email
me any images of Paisley track, rider pictures or programmes/badges
---
The contents of the site are © and should not be reproduced elsewhere for financial gain. The contributors to this site gave the pictures and information on that understanding. If anyone has any issue or objections to any items on the site please
e-mail
and I will amend or remove the item. Where possible credit has been given to the owner of each item.