Newtongrange Speedway
Victoria Park Stadium, Newtongrange, Midlothian 1928, 1950-52, 1970, 1973 This track has been more shut than open.

---
The Victoria Park Stadium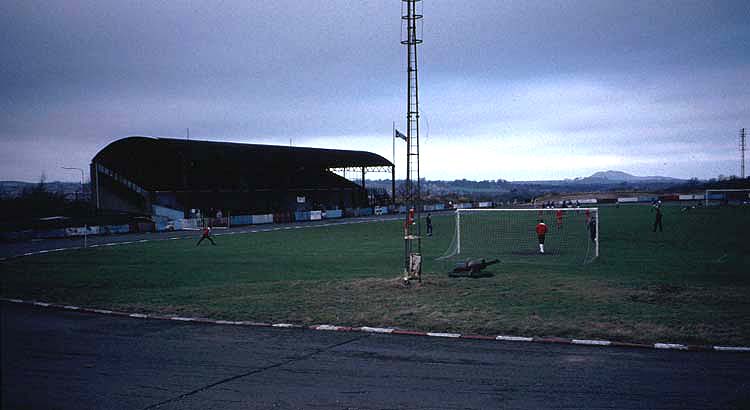 This photo of a football match at Victoria Park clearly shows a track around the pitch
---
Newtongrange Saints v
Berwick Bandits
1970 Programme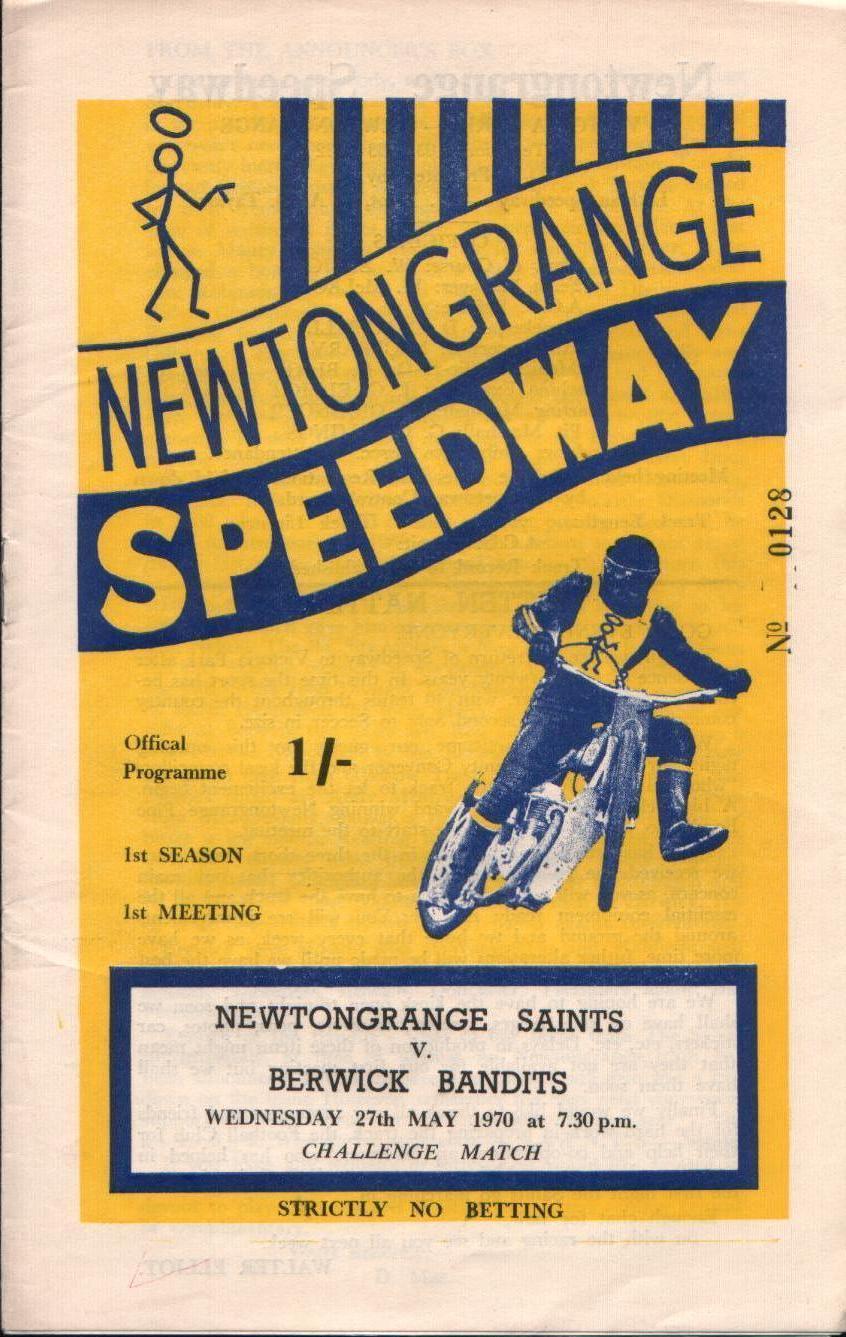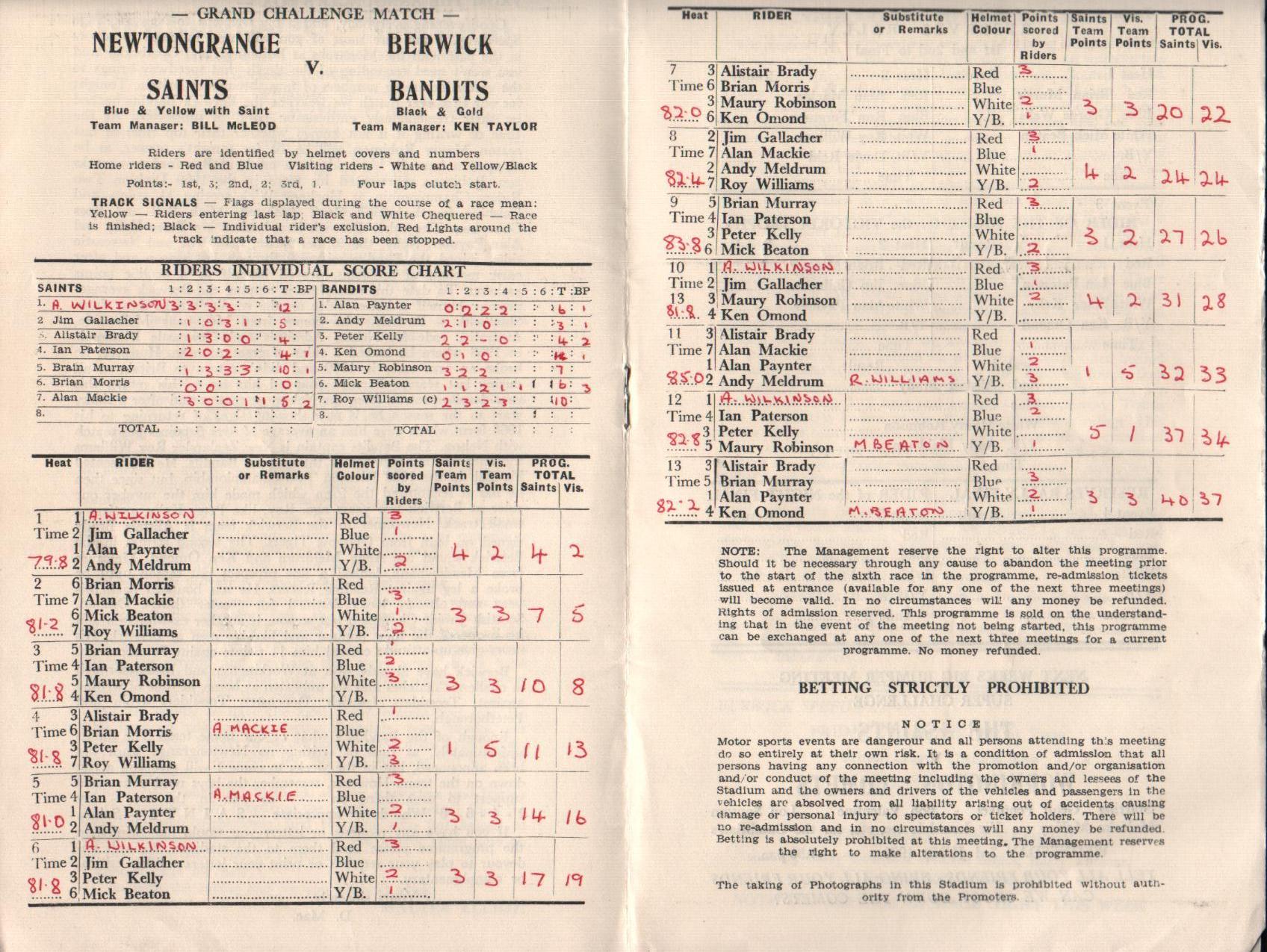 ---
Newtongrange Badge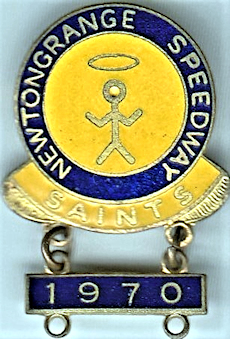 ---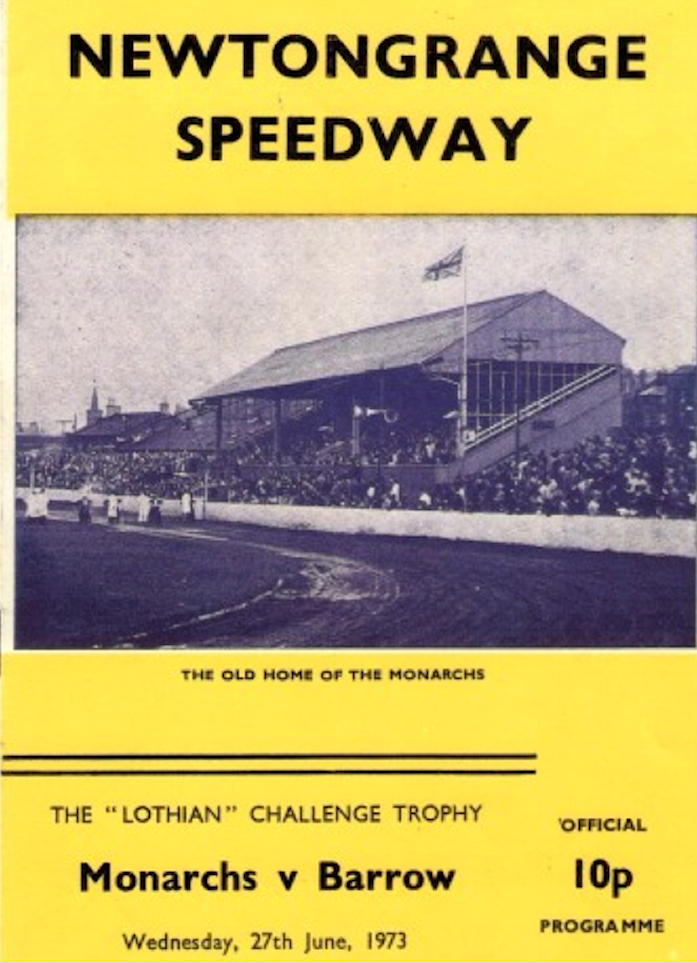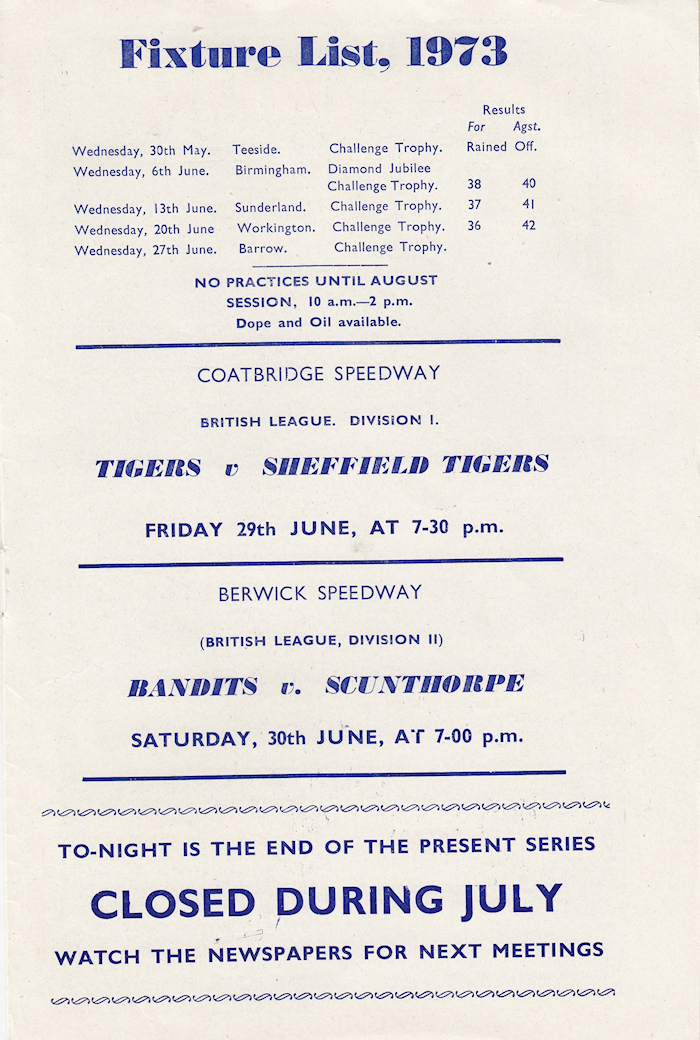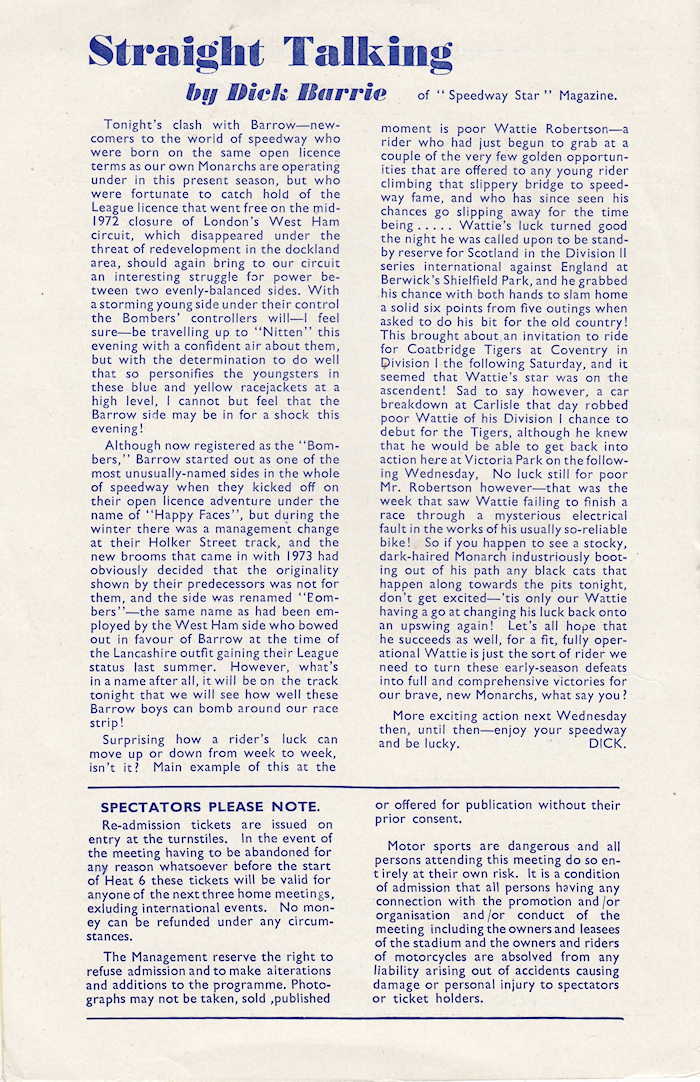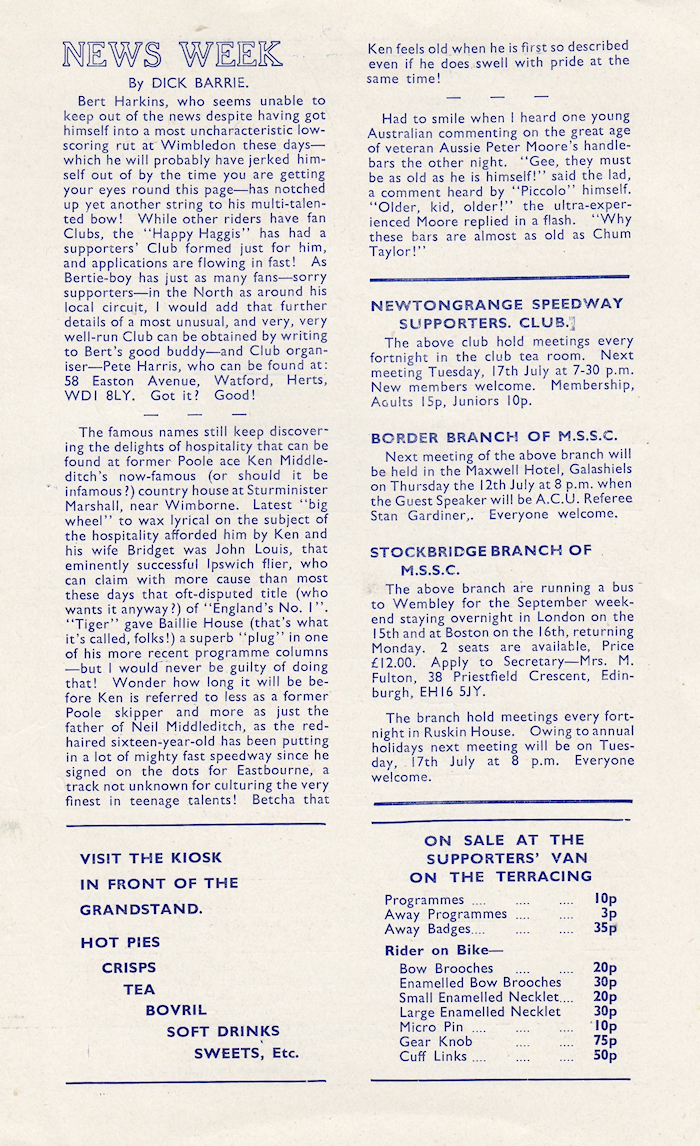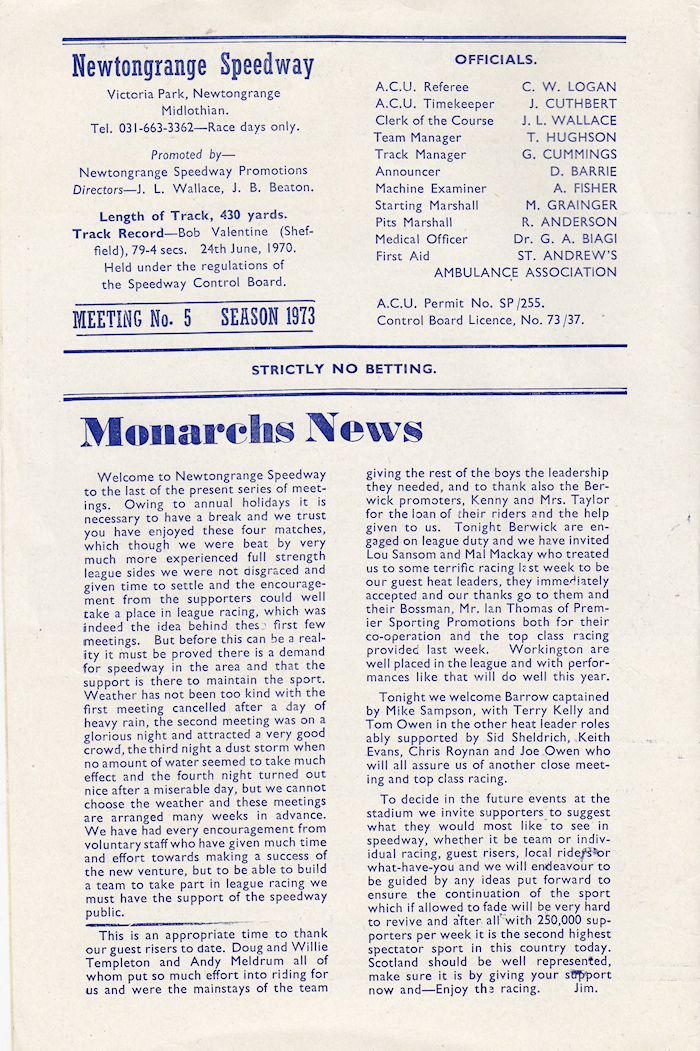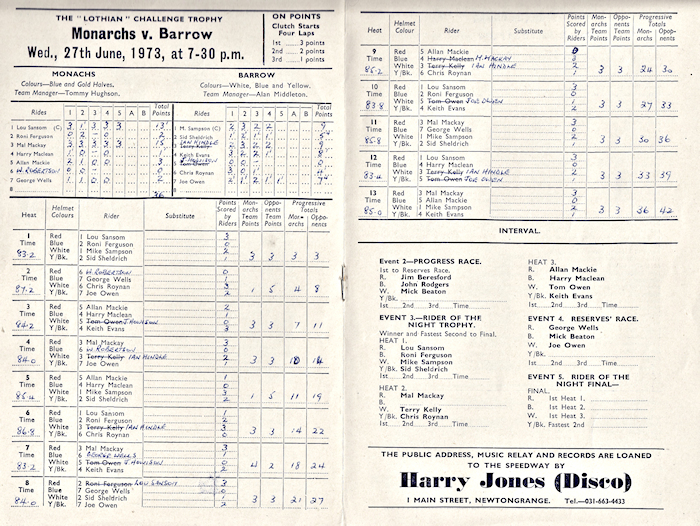 ---
Newtongrange Riders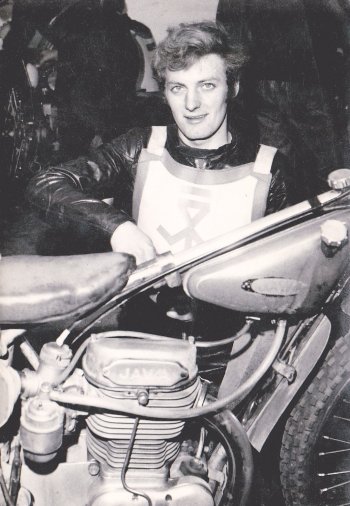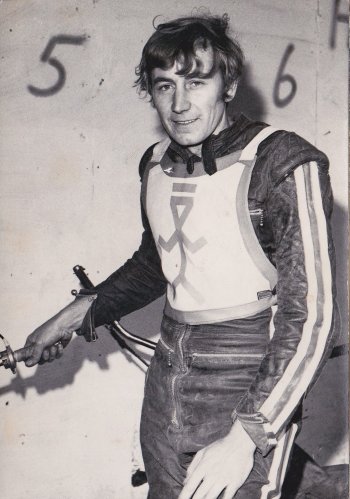 Ian McConnell says: 1970, Newtongrange Saints. Taken at Victoria Park, Newtongrange. Alistair Brady left and Colin Tucker right.
---
If you can scan any pictures, programmes or badges send me an email John