---
Navan
Gravel Track
Navan in County Meath in the Irish Republic may not have been a speedway centre, but the Navan gravel track did stage motor racing. In fact the
1st ever motor powered tricycle race took place in Navan, Co Meath on August 15th 1900
Irish author
George P. Kearns documents the 1900 event is his book "
Speedway History Revisited; The Early Years 1896-1928"
John says although not speedway as we know it, venues like Navan paved the way for cinder/shale tracks a few years later. The trikes in 1900 would have been state of the art machines to the Irish folk watching the racing. They would have been used to horse and carriages. I doubt that any photos exist of the event but if you know better please get in touch.
John
My thanks go to George for bringing this to my attention.
---
Some M
otor Powered Tricycle's Circa
1900
As there are no photos from Navan Co Meath of racing in 1900 I have searched for pictures of early powered 3 wheelers and am displaying them below. They are simply pictures of 1900 machines and not pictures of the racing trikes that took part in the 1900 Navan event.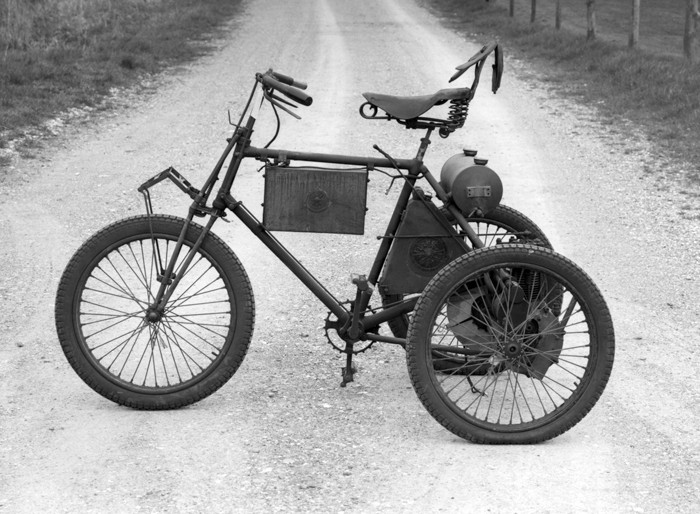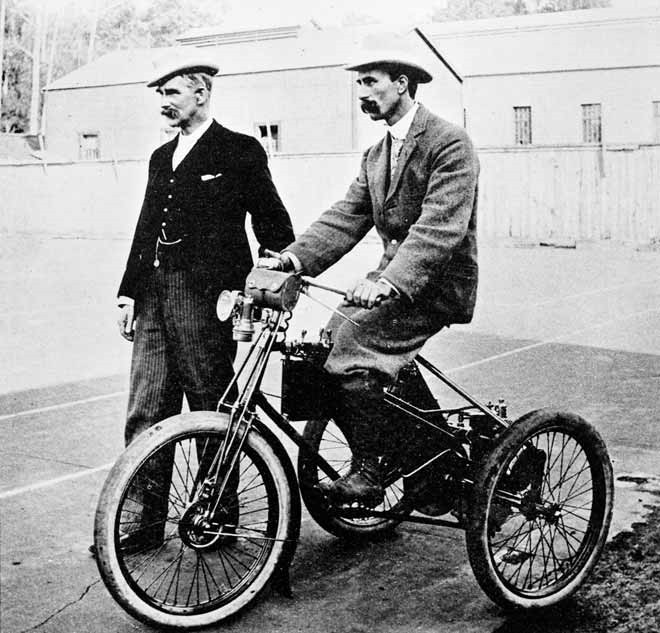 Maybe the 1900 Navan event was raced by machines similar to these two? I don't know, I am only guessing!
How about Trike racing at modern circuits? A spectacular meeting last ran in 1900 are there sufficient Trikes of the right kind, probably not but I would pay to see them race.
---
The contents of the site are © and should not be reproduced elsewhere for financial gain. The contributors to this site gave the pictures and information on that understanding. If anyone has any issue or objections to any items on the site please
e-mail
and I will amend or remove the item. Where possible credit has been given to the owner of each item.