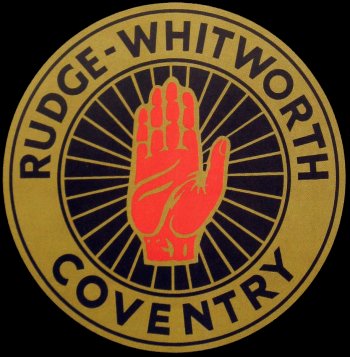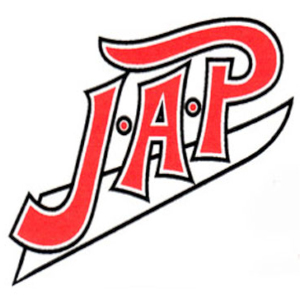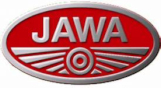 ---
Luton

Speedway
Luton Greyhound Stadium, Skimpot Lane, Dunstable Road, Luton, Bedfordshire. Speedway came to Luton in 1934. The team was known as the Hatters. Luton was run as a training ground for Wembley. The last action at this venue took place in 1936. Attendances fell away and those involved cut their loses and pulled out. The greyhounds continued until 1973 when the greyhound owners sold the site for redevelopment.
John Skinner says: My thanks go to John Hyam for alerting me to Luton Speedway via a couple of emails, hence my efforts in creating this page for my A-Z, I know that there are many Defunct Tracks that I have yet to include in the website but with John's help here is another webpage.
---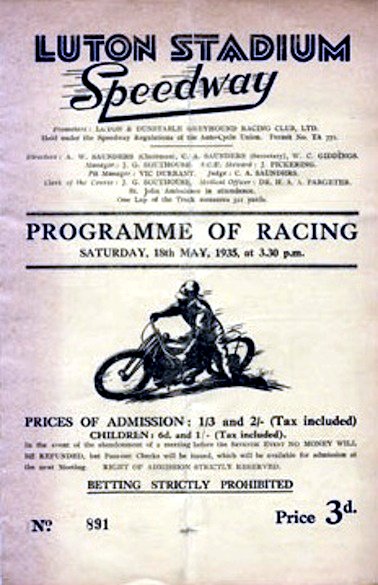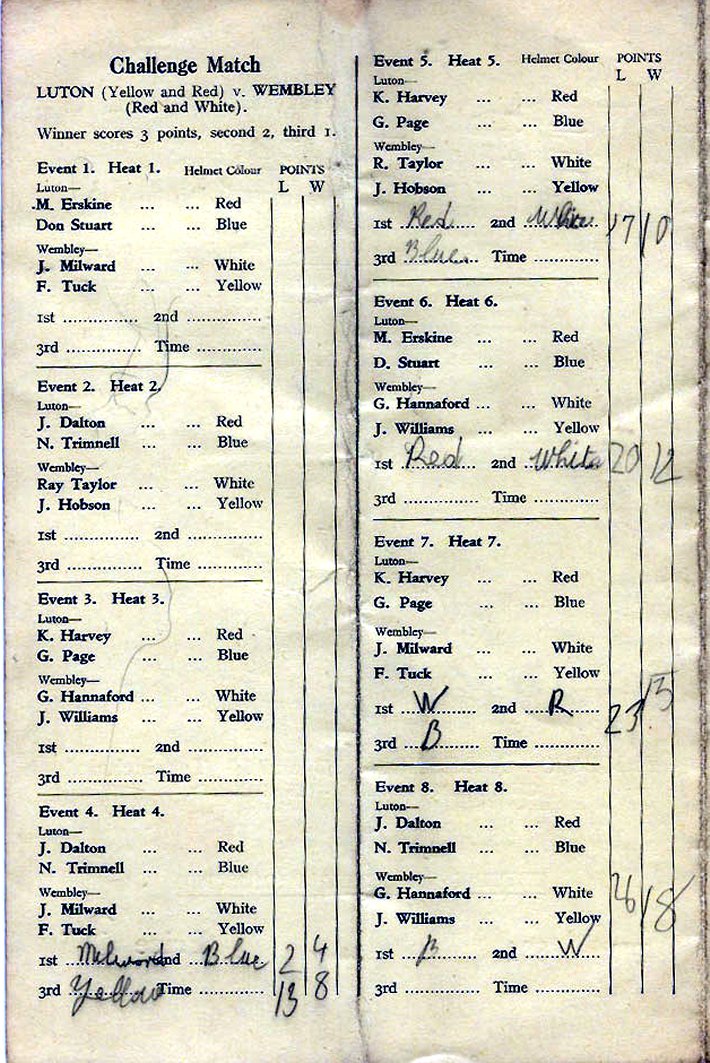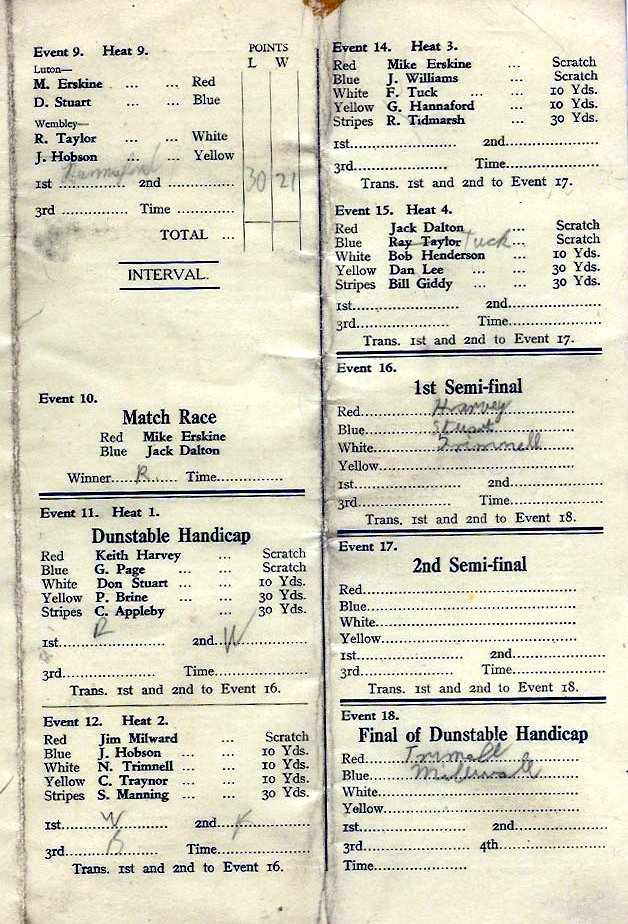 The original programme is held by John Somerville. If you are interested in the history of speedway you NEED to check out John's collection

.
So do you have any photos etc of Luton Speedway in the 1930s. If so please send me scans and I will show them on this webpage.
John
---
The contents of the site are © and should not be reproduced elsewhere for financial gain. The contributors to this site gave the pictures and information on that understanding. If anyone has any issue or objections to any items on the site please
e-mail
and I will amend or remove the item. Where possible credit has been given to the owner of each item.