Liverpool


(Seaforth Stadium)
Seaforth Greyhound Stadium, Crosby Road, Seaforth, Liverpool. Speedway took place at this, Liverpool's second venue during 1934 and 1935.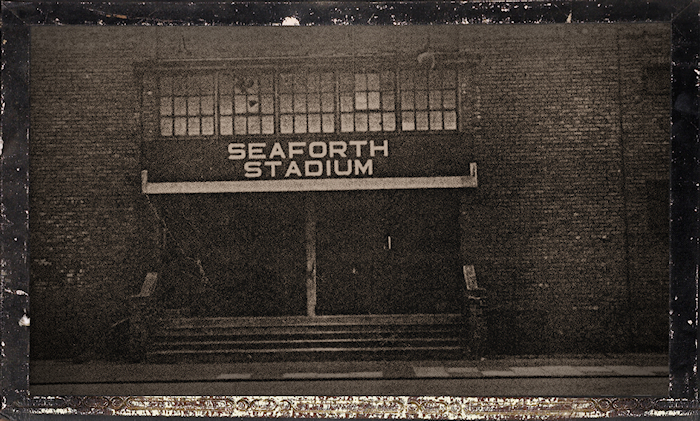 Courtesy of John Spoor
---
My friend Graham Gleave has turned up some interesting information on speedway at Seaforth which I am showing below: -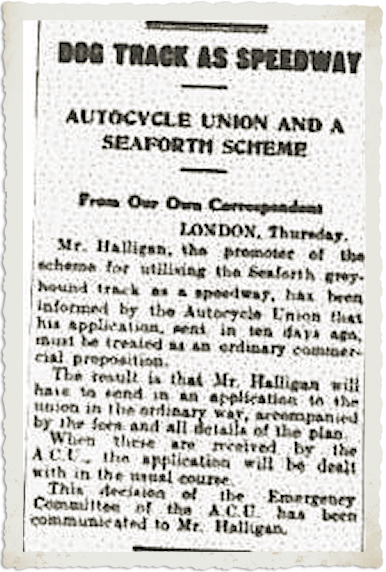 ---
Seaforth Stadium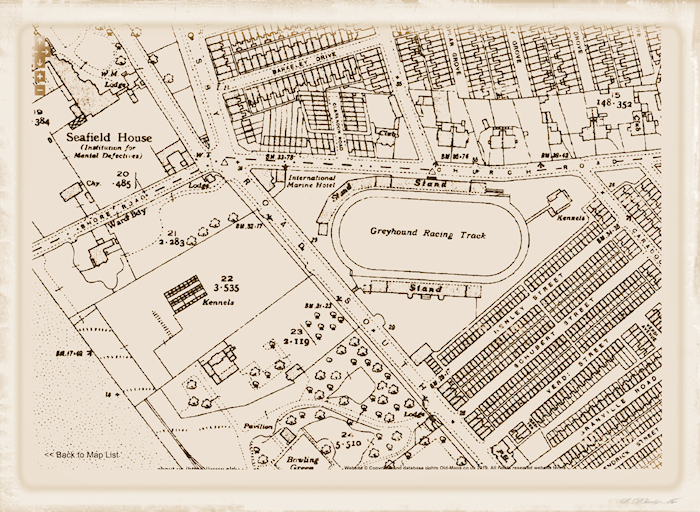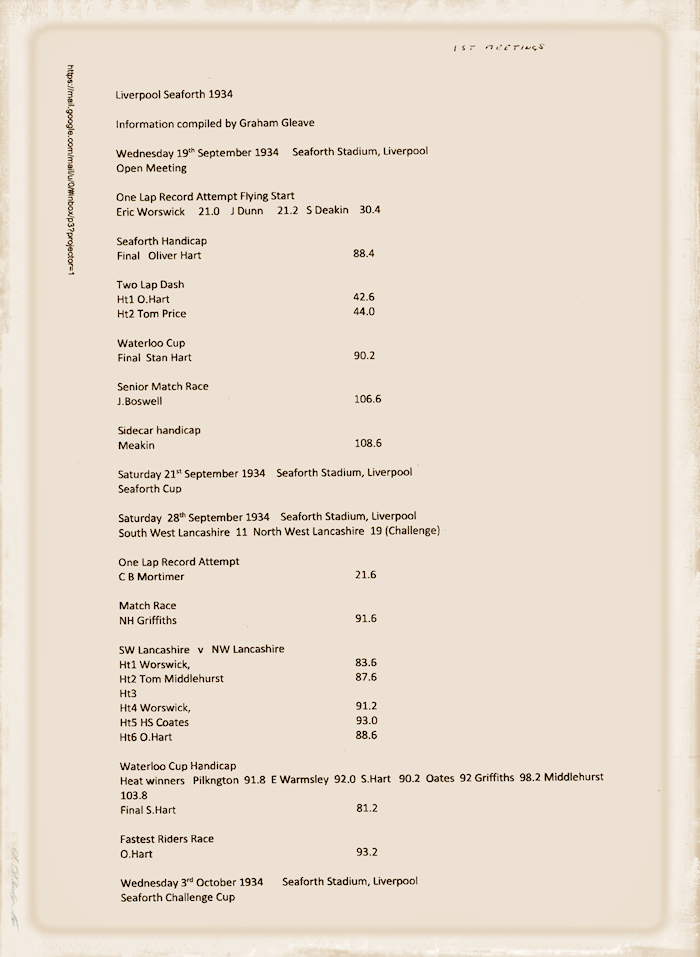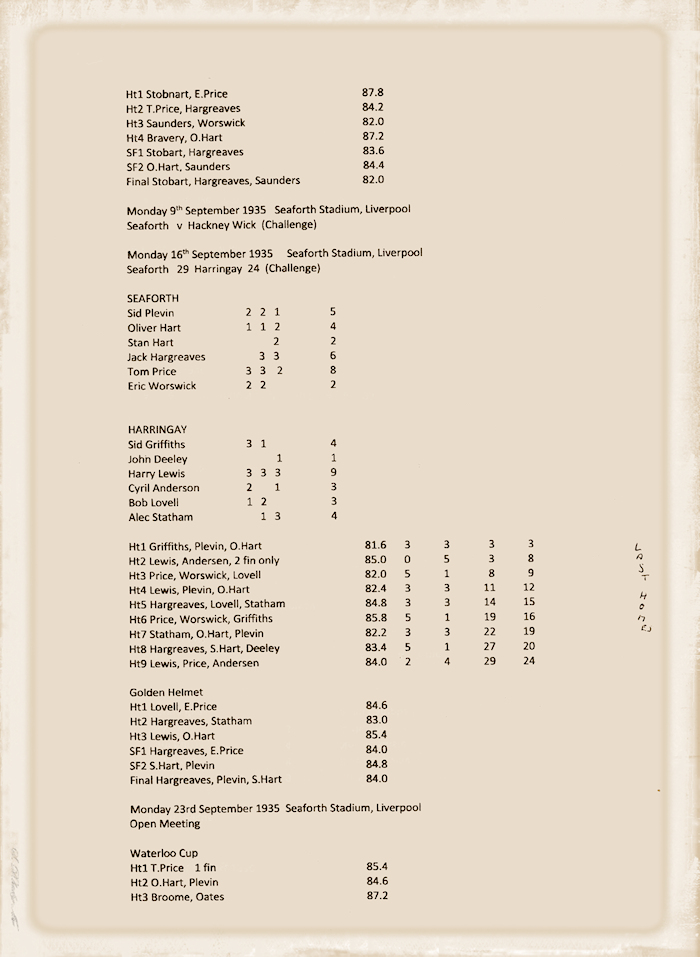 Seaforth Programme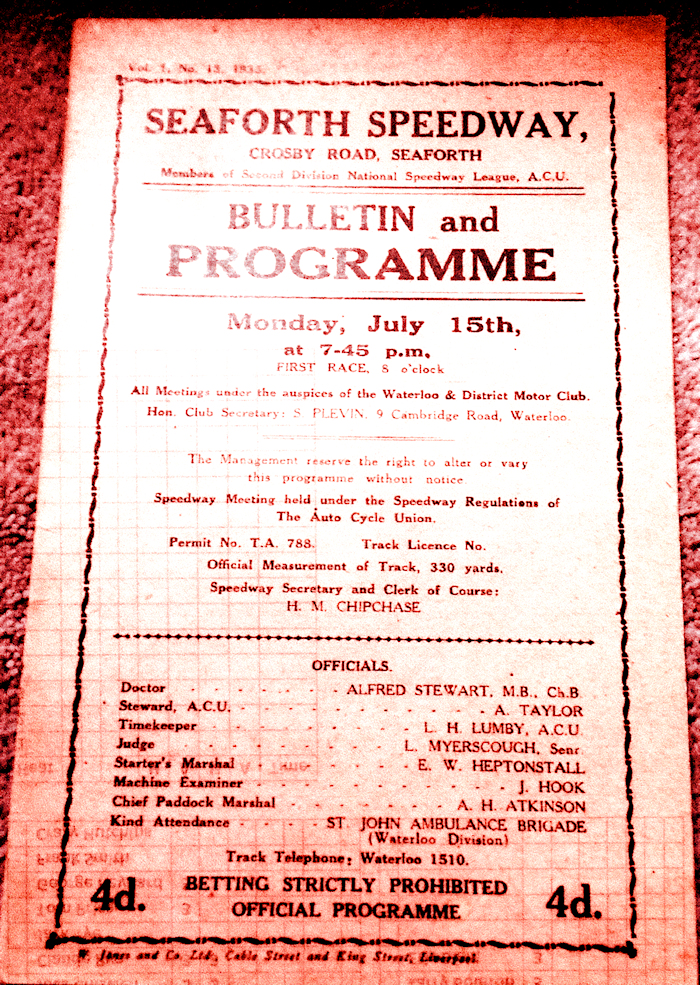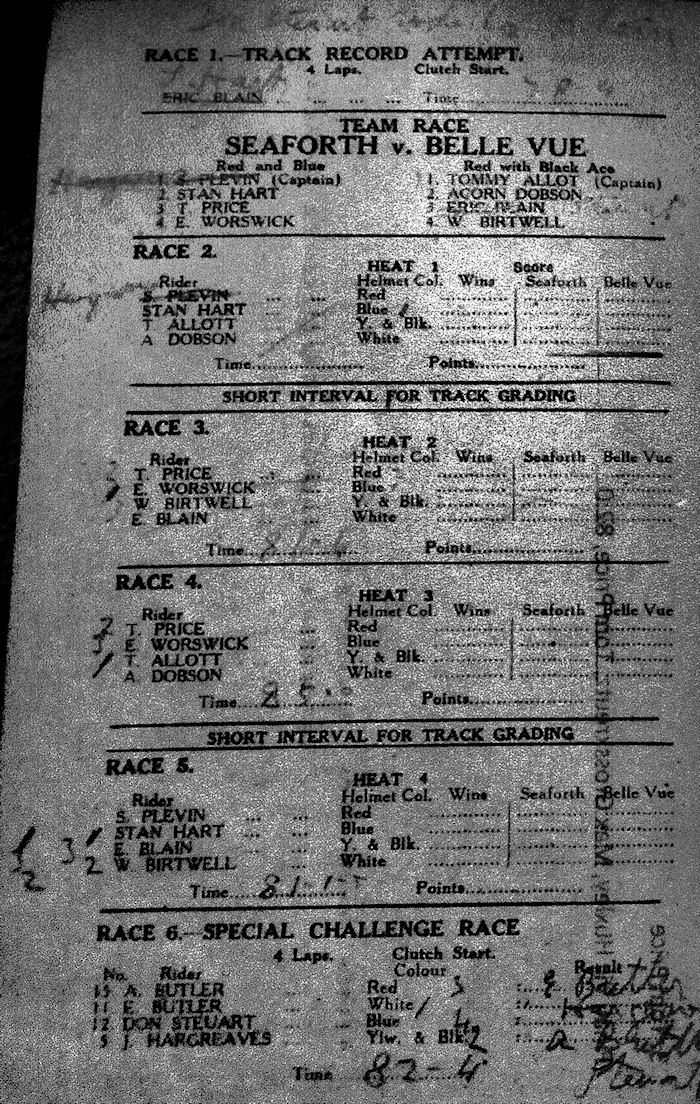 John says: Sometimes photocopied docs are difficult to read so I change the colours to highlight the text. The original page was almost unreadable so I chose black text on grey background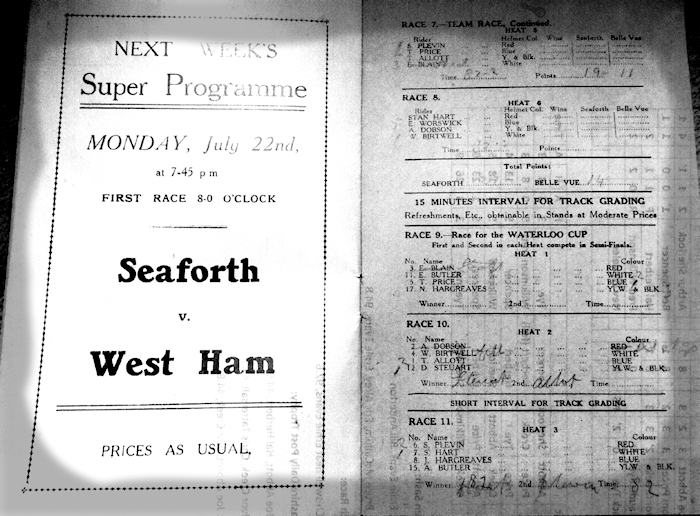 ---
Always looking for items for any page in my A-Z, so if you have photos etc please send me some scans John
---

The contents of the site are © and should not be reproduced elsewhere for financial gain. The contributors to this site gave the pictures and information on that understanding. If anyone has any issue or objections to any items on the site please
e-mail
and I will amend or remove the item. Where possible credit has been given to the owner of each item.