These photos are the property of Bill Fletcher. My thanks to Bill for allowing me to show them. If you can help with any text about the pictures then please email me
John
---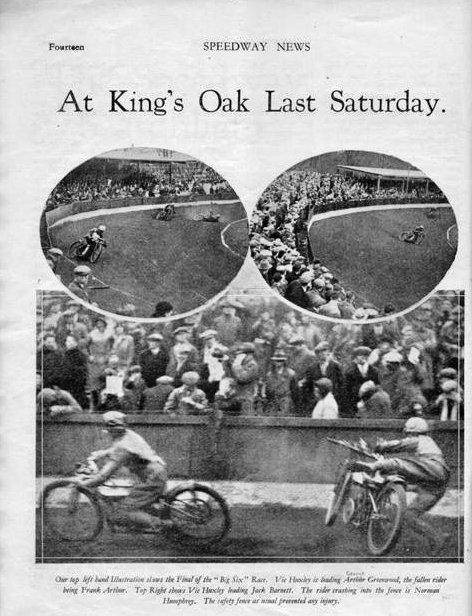 ---
Syd Edmonds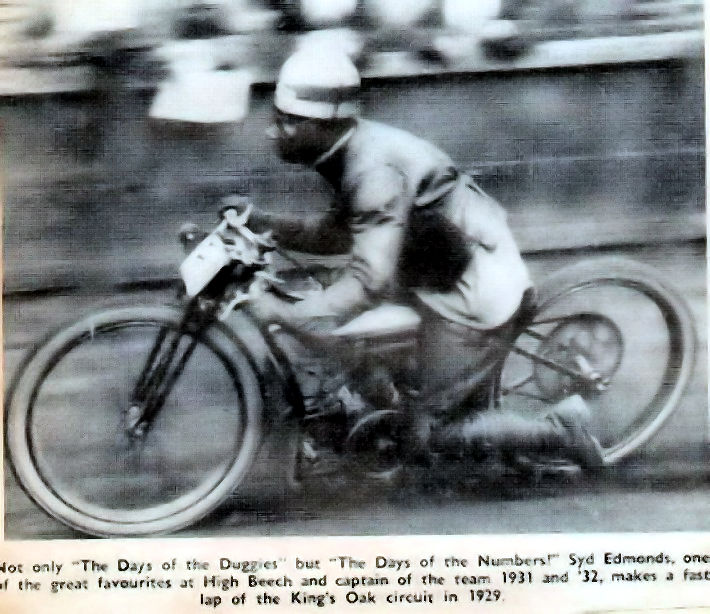 Courtesy Ted Hearn
---
Dicky Bird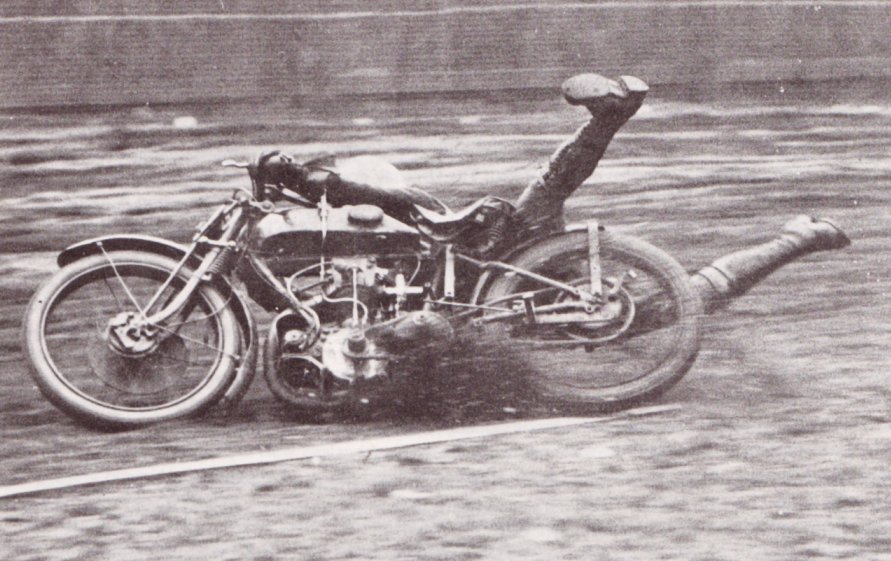 Dicky Bird, did he jump or was he pushed! We get a good look at his AJS which is nothing more than a stripped down Roadster, the bike has front and rear brakes which would have been disconnected for speedway
---
R O'Connor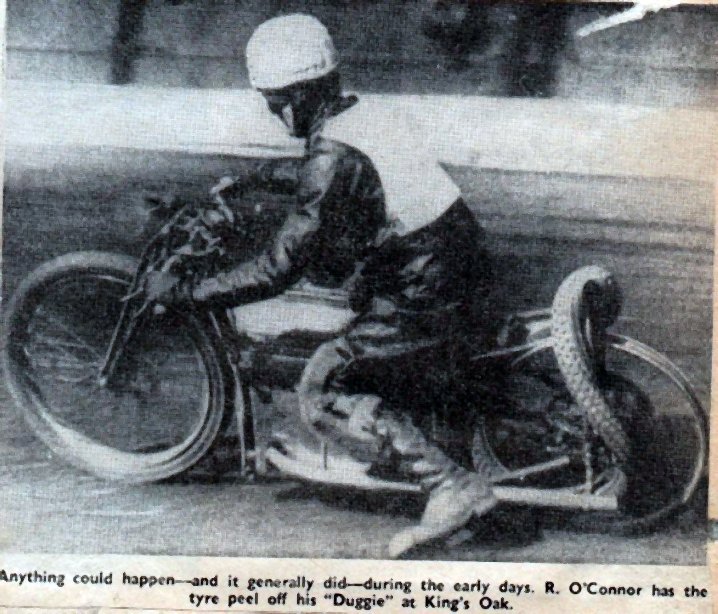 Courtesy of Ted Hearns
It appears that early machines suffered a bit from the extremes of Dirt Track racing. I believe speedway bike tyres have low Pounds Per Sq Inch tyre pressures which I think would cause this problem if the tyre pressure became too low!
---
Ted Hearn's Pictures
Split Waterman
Jack Parker &
Eric Langton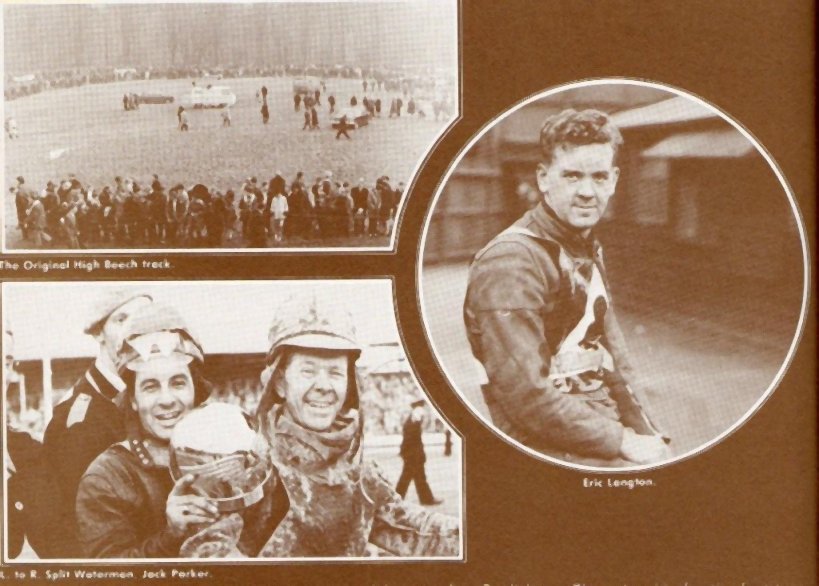 ---
Frank Charles &
Bluey Wilkinson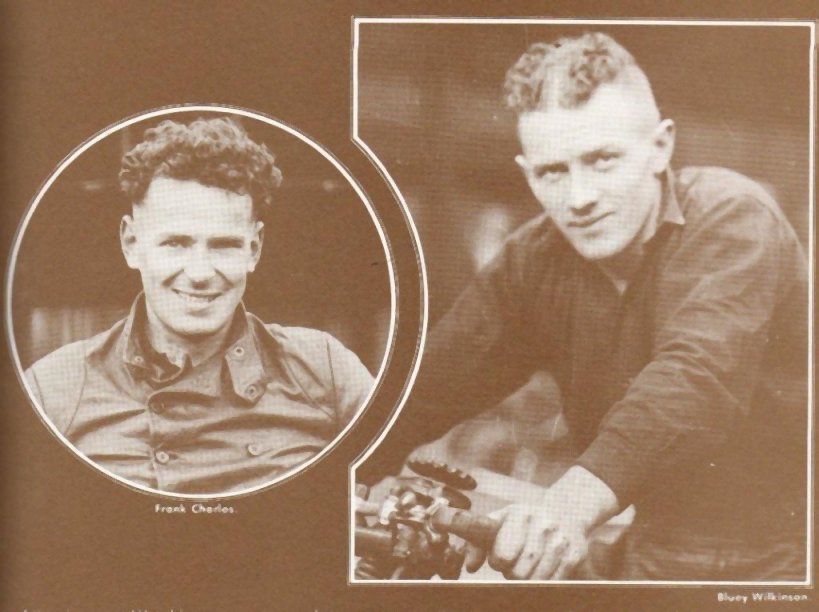 ---
1931

Issue of Speedway News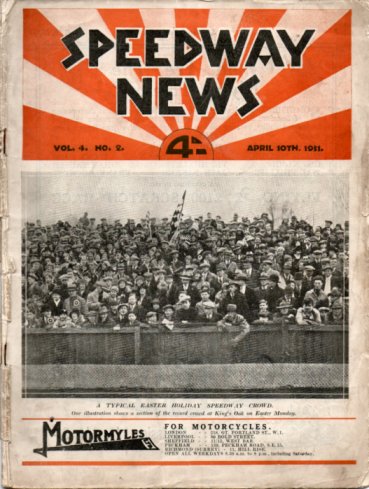 Courtesy of Niall Strudwick
1931 issue of Speedway News, The cover shows the crowd at King's Oak Speedway. This magazine became the only speedway mag to have. It later became the Speedway Star which now in 2018 is still the only weekly speedway publication to have.
---
1931
Captain Syd Edmonds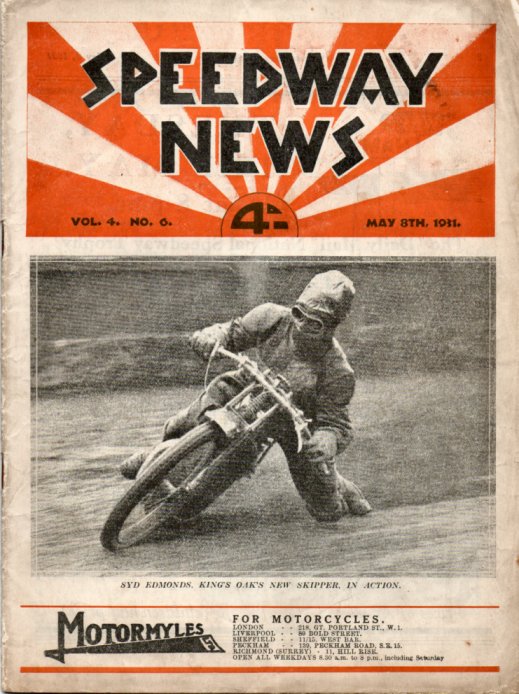 Courtesy of Niall Strudwick
---
Leg Trailing Syd Edmonds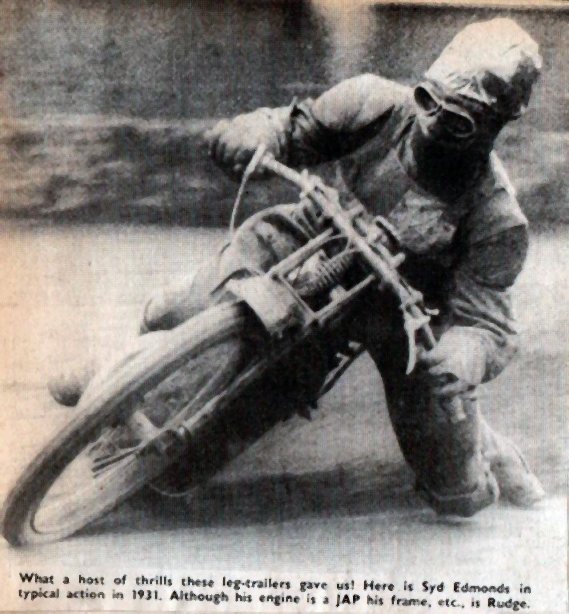 Courtesy Ted Hearn
---
Peter Covel's Photographs
Leonard Covel

1938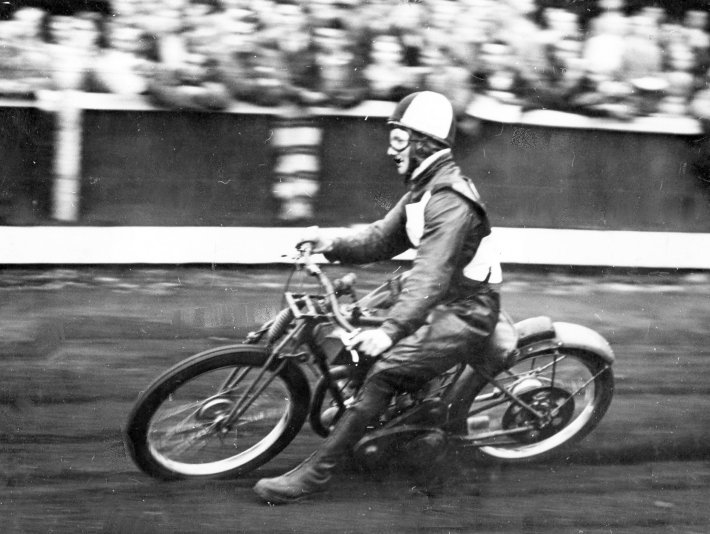 C
ourtesy of Peter Covell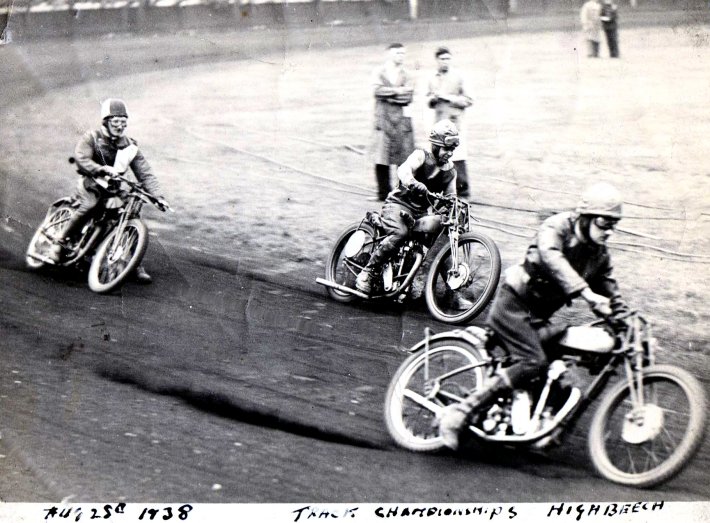 C
ourtesy of Peter Covell
Peter Covell says: I've been looking at your website defunct speedway and thought you may like two pictures I found of my Grandfather, Leonard Covell riding his 350cc AJS bigport engined bike on August 25th 1938 at High Beech. In the second photo he is the one to the left of the photo. We still possess the bike although it is in need of great repair.
John says: I have photos taken recently of the old AJS, in its now sorry state. But, if like me, you are an old bike buff you will want to see Peter's photos, try this link
The Bikes Part 7
---
1939

High Beech
Track Championship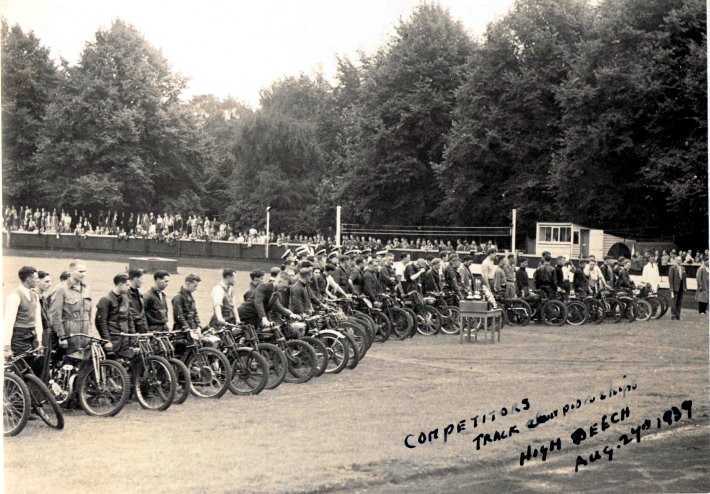 C
ourtesy of Peter Covell
A turn out of more than 30 riders for the 1939 track championship
High Beech Team

Courtesy of

Formbyfalls
John says: Can you advise me on this photo. Looks like a High Beech team mounted on Rudges or early JAPs
John
Tom Marriot says: Hi John, the rider on the right is Charlie Appleby. He rode for High Beech just before the war in 1937 and 1938.
John says: Yes Tom. If this photo is from 1937/38 they would all have been mounted on JAPs. Canadian Charlie Appleby was unfortunately fatally injured in a crash at Brough Park Newcastle in 1946
Tom Marriott says: The other riders who rode at that time were A V Sweby, R Harding, A C Anderson, A Kaines, S R Clarke, R P Lewry, N E Roberts, C A Wells, J Milross, H A Barnes, A Windmill, R E Westwood, E Francis, R C Baker, T W Hayhow, H Mann, F R Williams.
T
om Marriott says: The rider 4th from left with glasses may be Alf Kaines but not positive. With the names from above you may never find all the names to fit the riders!
---
Delta Mike's Photographs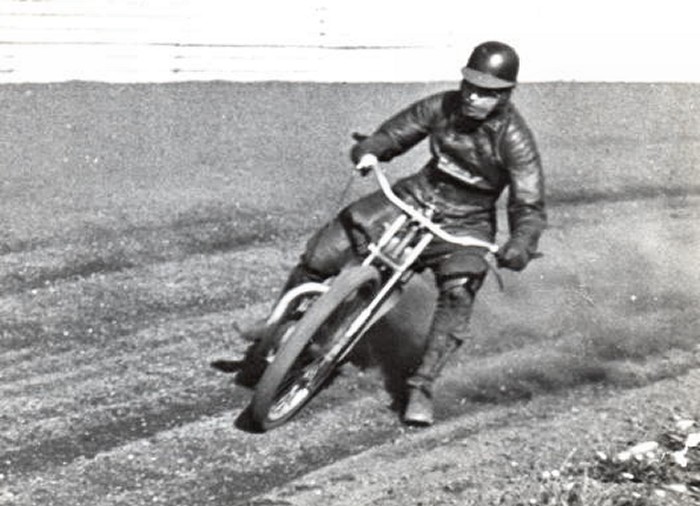 Pic 1: Mike says: High Beech 1947/48 Jim Purdey - Age 16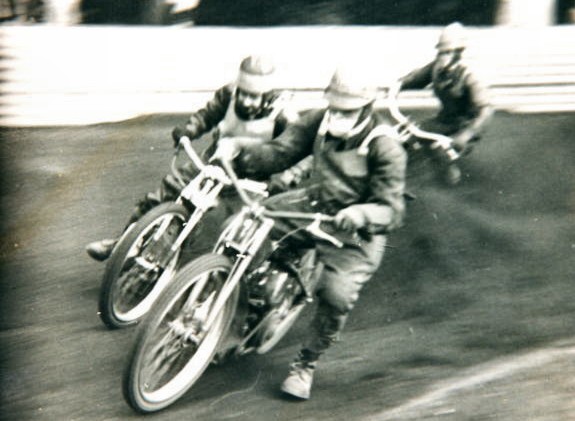 Pic 2: Mike says: High Beech '48/'49 Jim Purdey leading, 2nd rider unknown, 3rd rider Rick Shaw.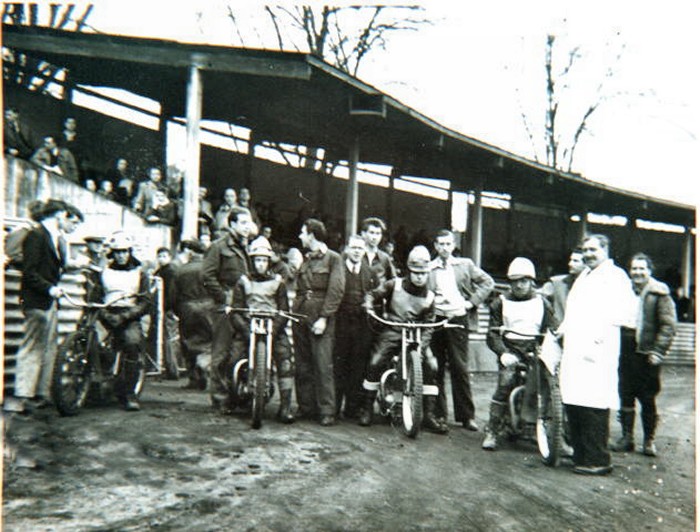 Pic 3: Mike says: Saturday Meeting approx 48/49 Ron Annal, Ken Monk, Vic Ridgeon, Johnny Fry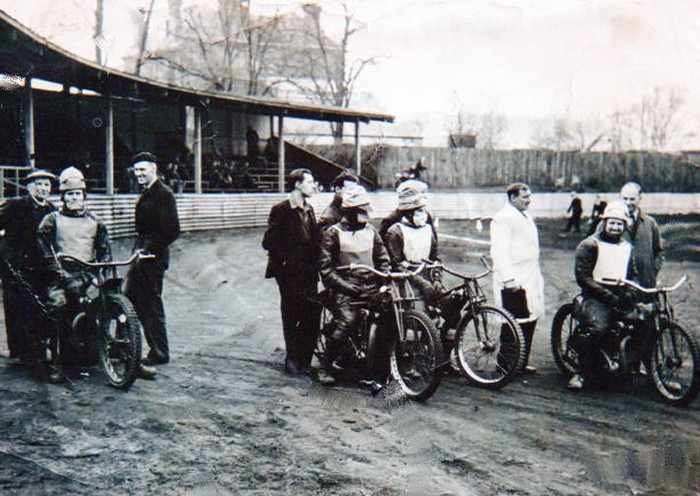 Pic 4: Mike says: 1st Easter Meeting - 1950, Left to right
Tommy Black,
Bob Stubbs,
Bill Harrison,
Geo Flower
Pic 5: Mike says: The Pits Area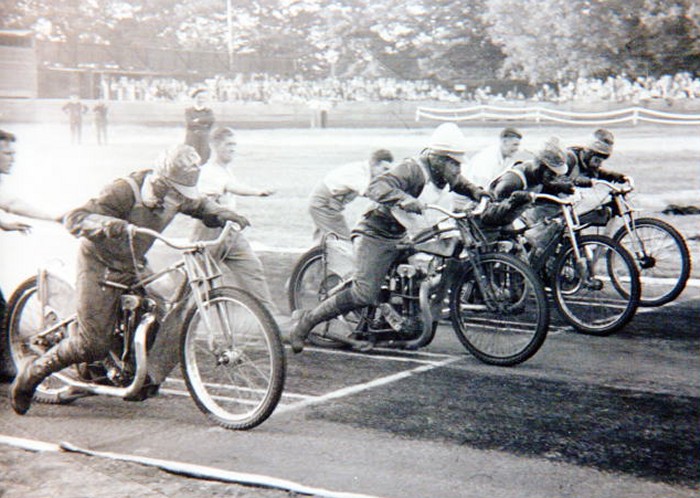 Pic 6: High Beech Mike says: Race start, Left to right, Jim Purdey, George Flower, and Sorry, I don't know :(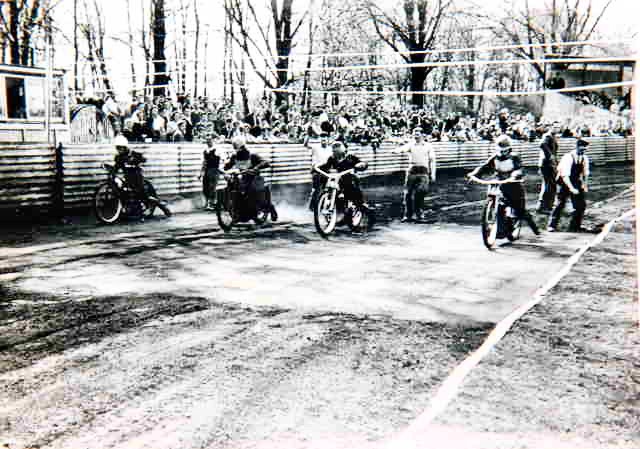 Pic 7: Mike says: High Beech Race Start. Left to Right, ? Wingrove,
Ted Moore,
Jim Purdey and
Vic Butcher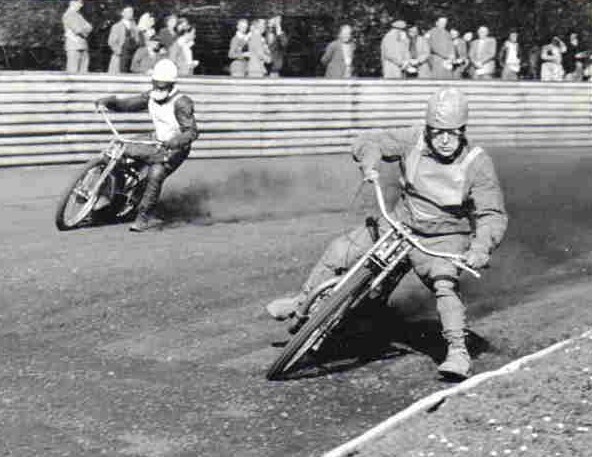 Pic 8: Mike says: High Beech Meeting 1948,
Right Harold Sim,
Left Jim Purdey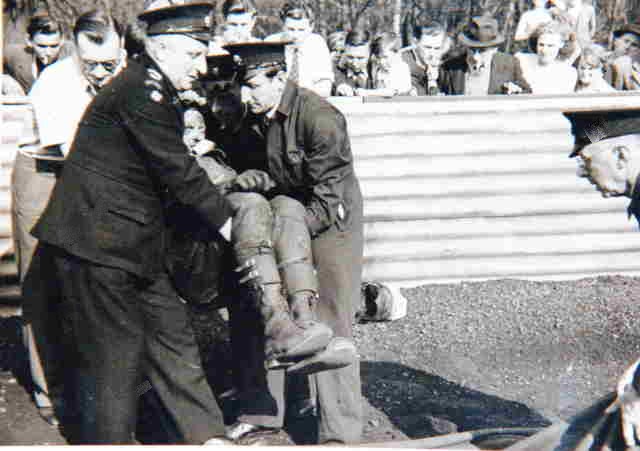 Pic 9: Mike says:

High Beech, Race Finish for Jim Purdey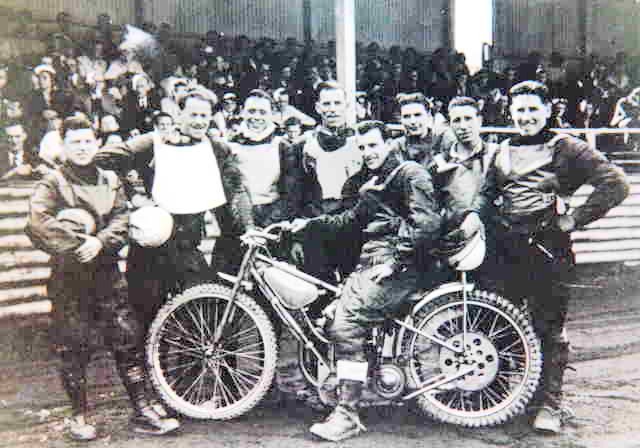 Pic 10: Mike says:
High Beech Pre-Race Photo
,
2nd from left Rick Shaw,
Cyril Bridges on Bike,
Jim Purdey,
Bill Bridges,
Ed Cook
and ? Wingrave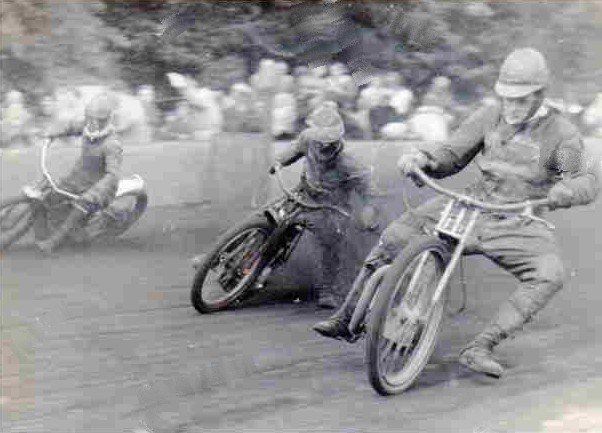 Pic 11: Mike says:
High Beech 1949/50
, Extreme Right Jim Purdey and
Centre Ken Osborn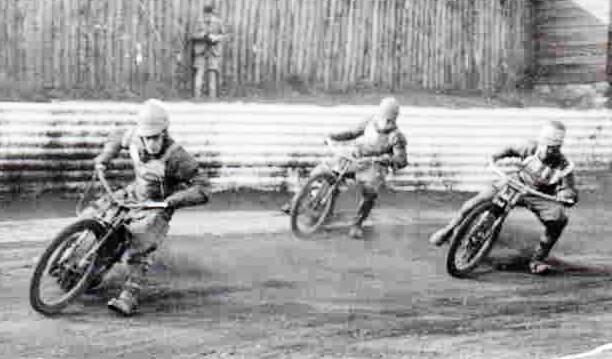 Pic 12: Mike says:
High Beech 1950,
Left Bill Osborn and
Centre Jim Purdey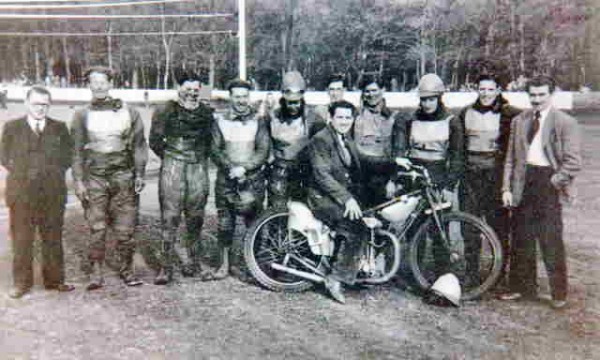 Pic 13: John says: My thanks to Mike for willingly sharing his photos with us.
---
Norman & Ikey Jacobs
1960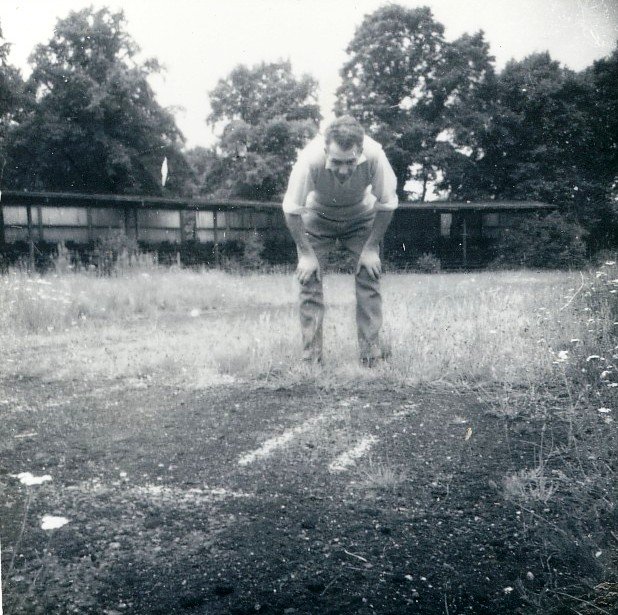 Norman Jacob's father Ikey Jacobs inspecting what was left of the track in 1960, This was the starting line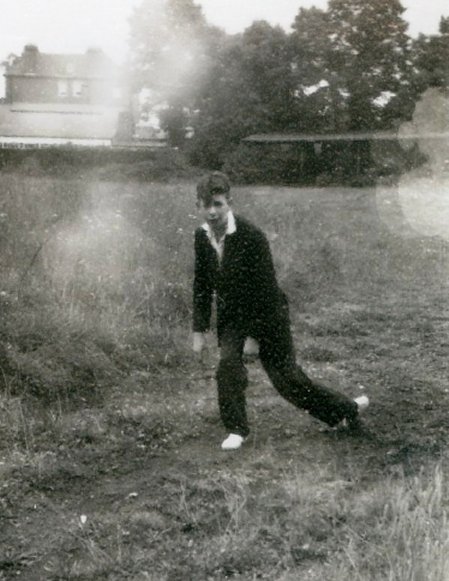 Young Norman, leg trailing at High Beech
---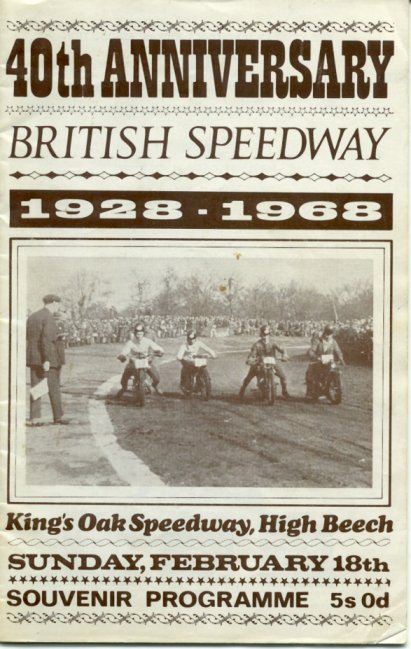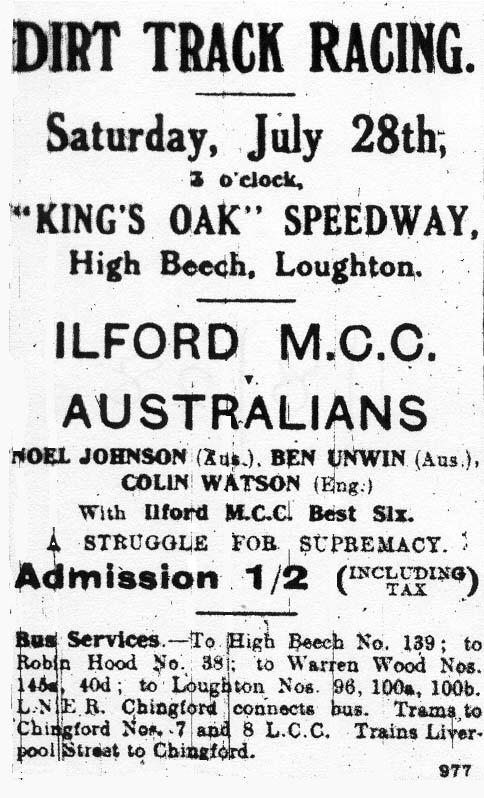 ---
---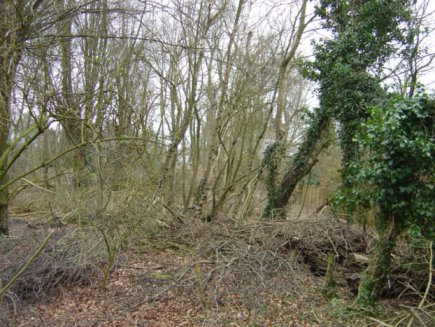 The back straight reclaimed by mother nature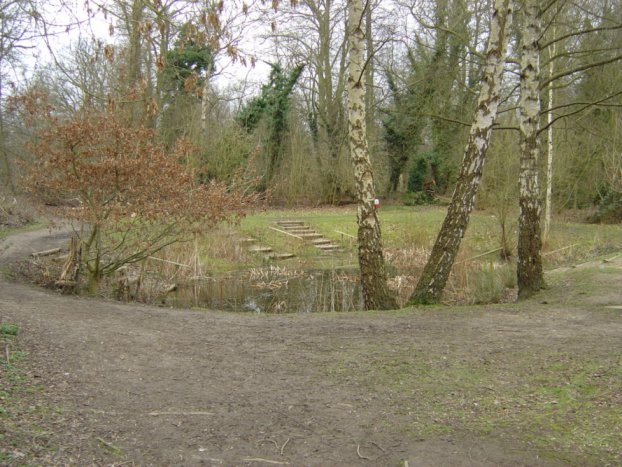 The fourth bend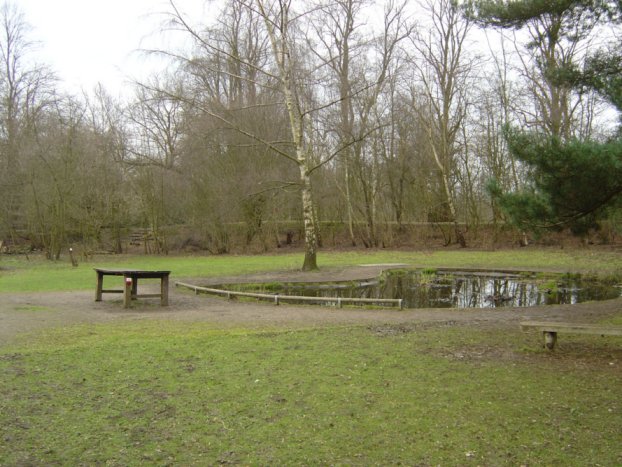 Home Straight Terracing
My thanks go to Norman Jacobs for supplying his photographs, shown above. They were taken in 2007
---
If you can scan any pictures, programmes or badges send me an email
John
---
The contents of the site are © and should not be reproduced elsewhere for financial gain. The contributors to this site gave the pictures and information on that understanding. If anyone has any issue or objections to any items on the site please
e-mail
and I will amend or remove the item. Where possible credit has been given to the owner of each item