Glasgow Speedway

(Celtic Park)
Speedway was tried at Celtic Park, London Road, Glasgow, in 1928 but did not prove to be popular as the venture lasted only 12 meetings.
---
Paddy Dean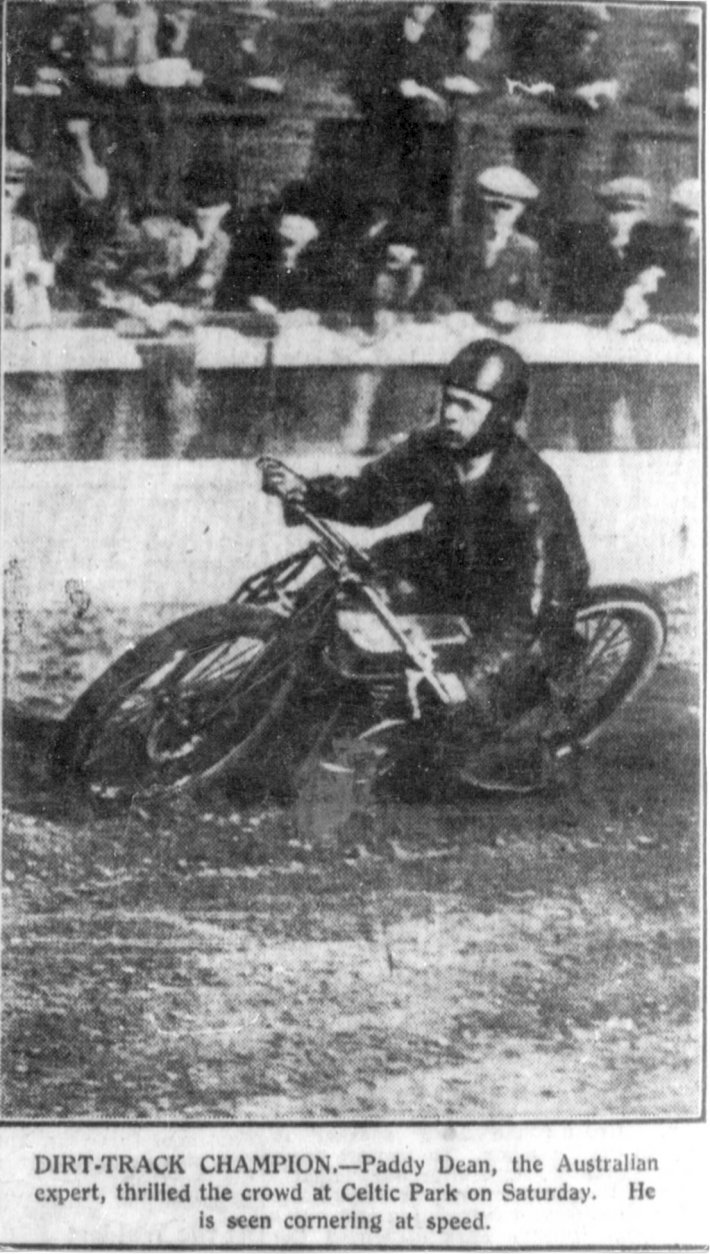 Picture courtesy of Jim Henry
The above image is from the Celtic Park opener held 28th April 1928
---
1928

Top Scot Norrie Isbister
At Celtic Park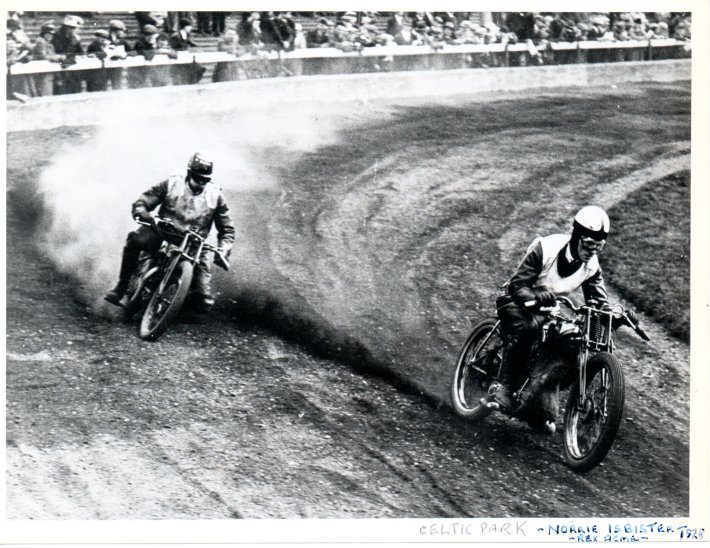 Picture courtesy of Jim Henry
1928 Norrie Isbister leads on a Rex Acme machine, but unable to make out who the other rider was.
---
1928
Johnnie Walker
At Celtic Park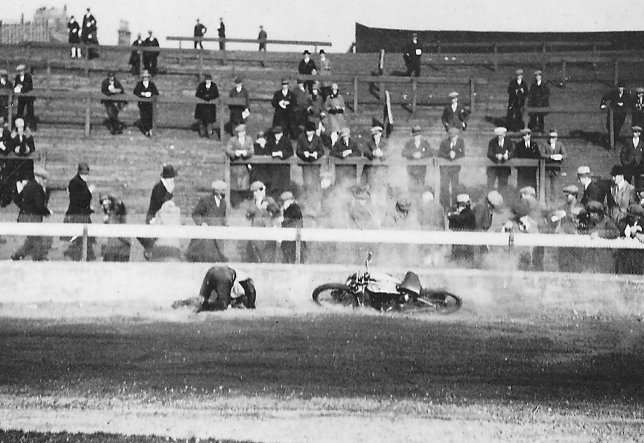 Courtesy of Jim Henry
Jim Henry says this is Johnnie Walker biting the dust at Celtic Park in 1928
---
1928

Programme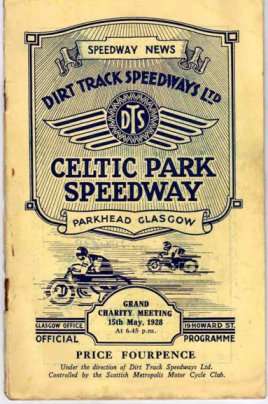 Courtesy
Speedway Swap Shop
---
If you can scan any pictures, programmes or badges send me an email
John
---
The contents of the site are © and should not be reproduced elsewhere for financial gain. The contributors to this site gave the pictures and information on that understanding. If anyone has any issue or objections to any items on the site please
e-mail
and I will amend or remove the item. Where possible credit has been given to the owner of each item.