---
Glasgow Speedway
(Carntyne)
Carntyne Greyhound Stadium, Myreside Street, Carntyne, Glasgow Strathclyde. Action was restricted to two meetings in 1928 and four in 1930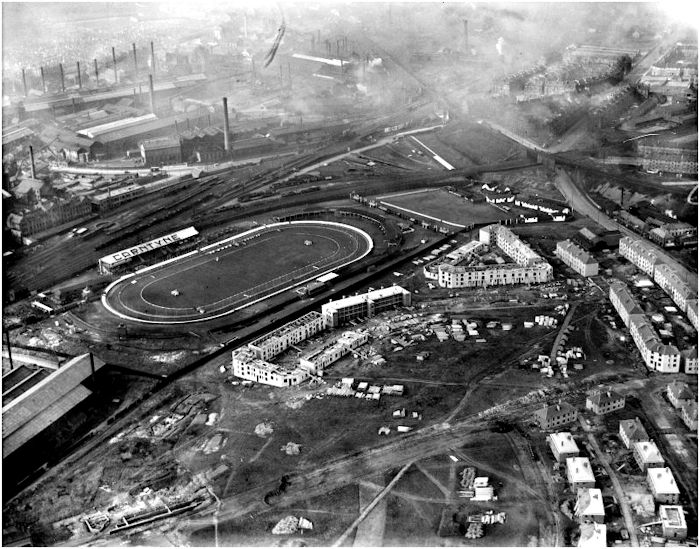 John Spoor says: The Carntyne photo was on a Scottish Records Office web site with a load of other air photos of the stadium. The map comes from an old OS map which can be viewed and downloaded in part from the National Library of Scotland Map Library. This has full UK coverage and you might be able to capture maps of other venues that were when the OS maps were drawn. The map shows Glasgow Celtic Park, Glasgow Nelson and Glasgow Carntyne stadiums. Celtic Park is south of the Eastern Necropolis shown as football ground. Glasgow Nelson is north west of Celtic Park shown as Sports Ground. Glasgow Carntyne is just by Wester Carntyne and shown as Greyhound Race Course.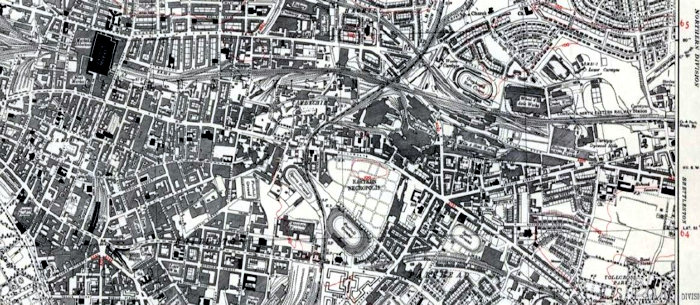 Speedway was tried unsuccessfully at Carntyne, Glasgow, in 1928 and again in 1930. The sport did not prove to be popular there, only 600 people turned up to watch the opening meeting but nether-the-less the Glasgow public had another speedway track. In fact Glasgow ended up having more defunct speedways than any other city in the land.. (maybe London had more)? Anyone care to do a count and let me know the outcome? John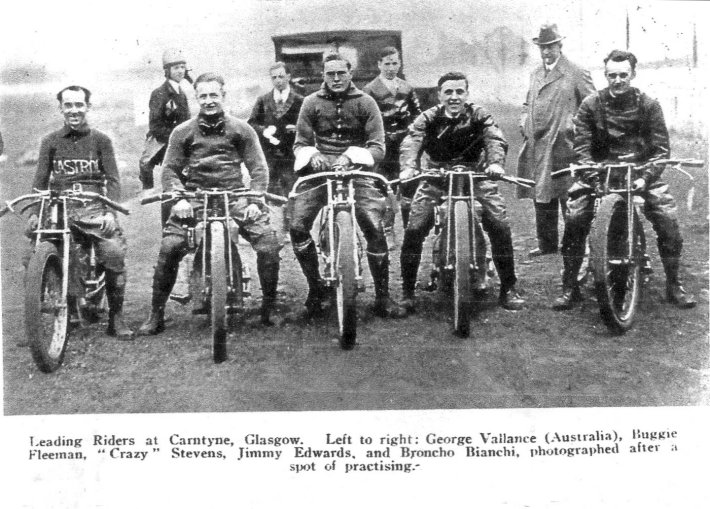 Carntyne was a practice venue in 1930. The track staged 2 meetings in 1928 and 4 in 1930.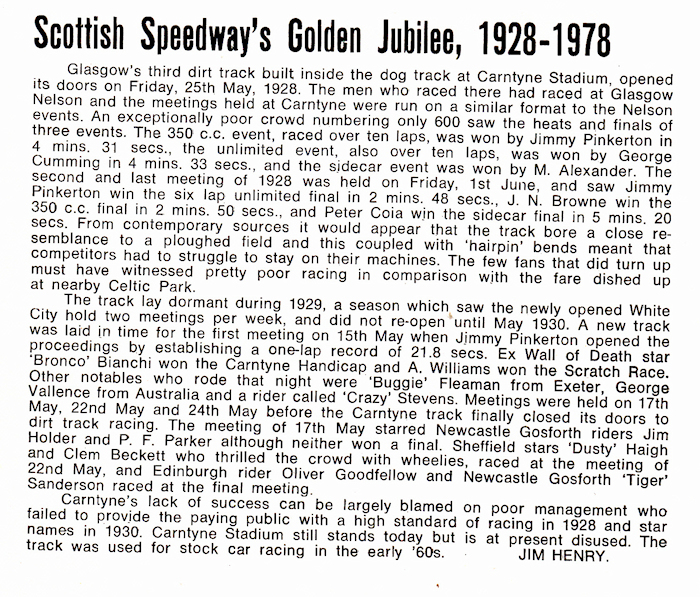 ---
1926

AJS
Big Port DT Machine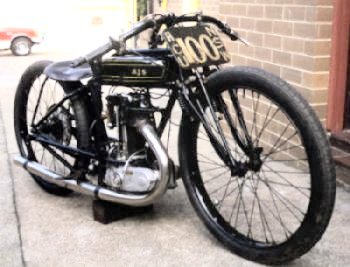 Bikes in use during Carntyne's era were amongst others Harley Davidson, Douglas, AJS, Rudge and early JAPs. This picture could be of the oldest surviving speedway bike? I have an interest in the machines used over the years and have not come across an older (complete) bike than this one It was used in Australia in 1926. It is an AJS Big Port DT machine.
---
If you can scan any pictures, programmes or badges send me an email
John
---
The contents of the site are © and should not be reproduced elsewhere for financial gain. The contributors to this site gave the pictures and information on that understanding. If anyone has any issue or objections to any items on the site please
e-mail
and I will amend or remove the item. Where possible credit has been given to the owner of each item.