Bothwell Speedway
Jim Henry (Speedway Researcher) says: Bothwell was a training track near Blantyre in Lanarkshire which operated about 1948 - 1951
I asked Jim if Bothwell was considered to be another Glasgow track. He said, Not anything to do with Glasgow John. Bothwell was a track in it's own right. It was used for training and had a team called the Bothwell Bulls which raced junior matches with Newtongrange and High Beech amongst others. Tommy Miller started out there.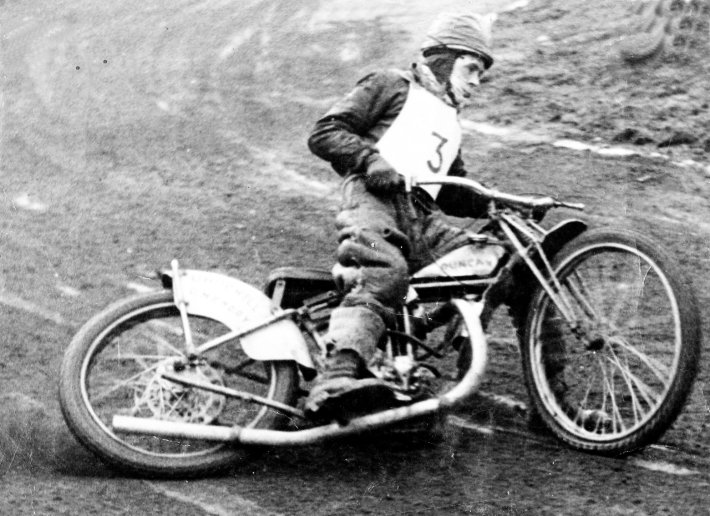 A great picture of Gordon Mitchell (A Newcastle rider in the early 1960s) sliding his JAP majestically around the Bothwell circuit. The picture shows the straight through exhaust pipe without a silencer and also the extensive drilling of the rear sprocket to lighten the bike by an ounce or two.

---
Bothwell Action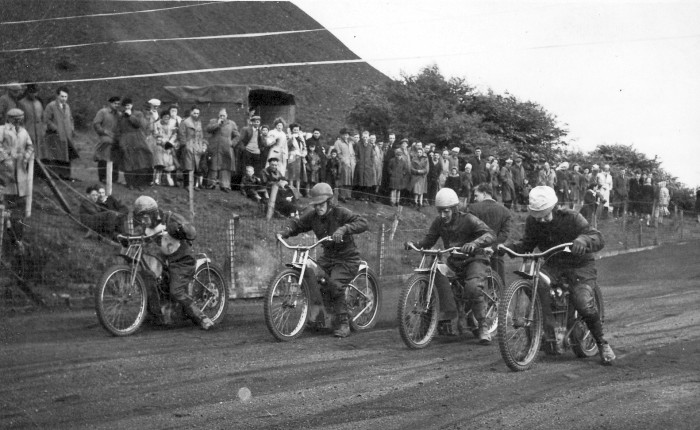 Courtesy of Gundy Harris
Gundy Harris
At Bothwell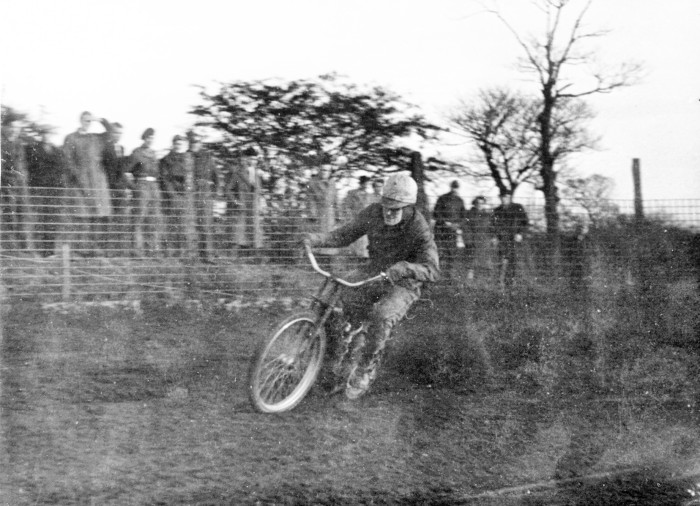 Courtesy of Gundy Harris
Dramatic View Of Bothwell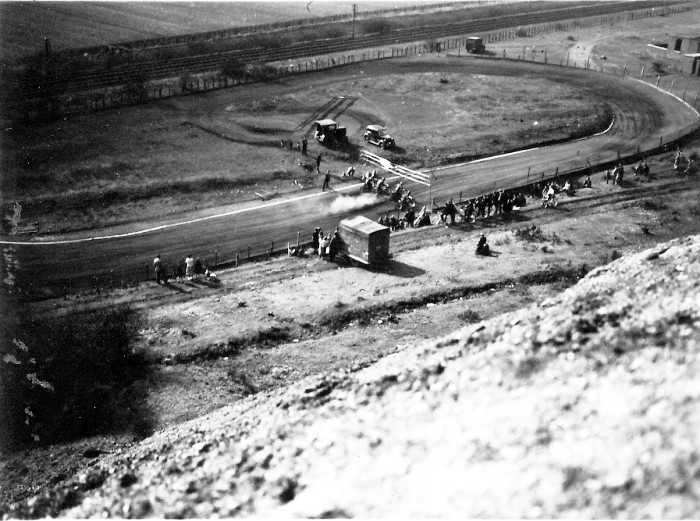 ---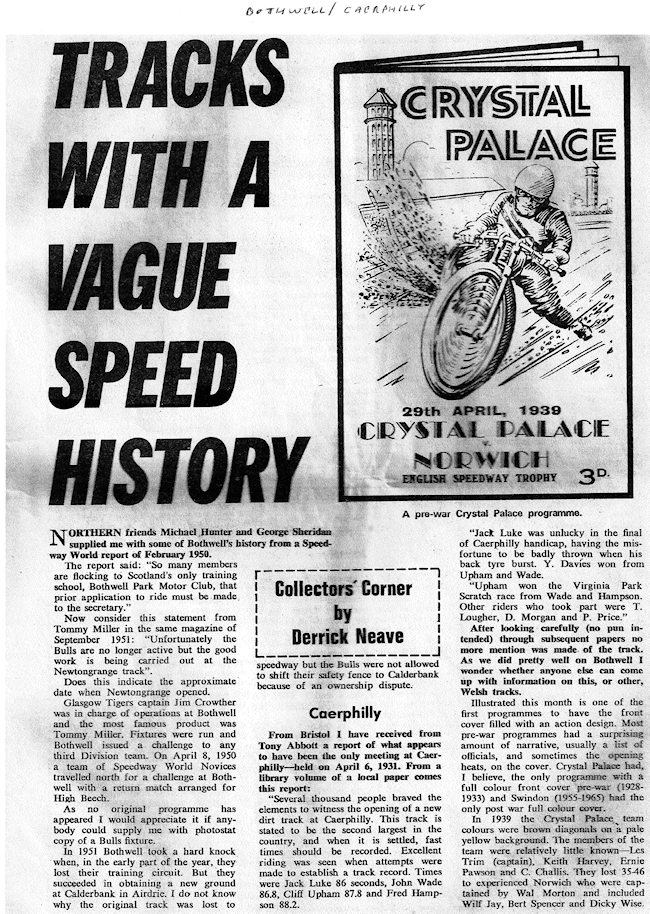 Courtesy of Graham Gleave
---
If you can scan any pictures, programmes or badges send me an email
John
---
The contents of the site are © and should not be reproduced elsewhere for financial gain. The contributors to this site gave the pictures and information on that understanding. If anyone has any issue or objections to any items on the site please
e-mail
and I will amend or remove the item. Where possible credit has been given to the owner of each item.