Belfast
Gibson Park
Gibson Park, Gibson Park Avenue, Cregagh Road, Belfast, Northern Ireland. Speedway was staged in this part of Belfast during 1947/1949 where a series of challenges between 4 teams. The teams were reported to be Antrim Aces, Tyrone Typhoons, Down Buccaneers & Cregagh Panthers. Curiously the venue staged meetings 3 times per week!
---
Speedway Researcher's Jim Henry has sent me the following pages scans from The Speedway & Ice Hockey Digest. The info on the Gibson Park venue was enough to permit me to add another page to the website's A-Z
Jim received the scans from Andy Reid so thank you very much gentlemen.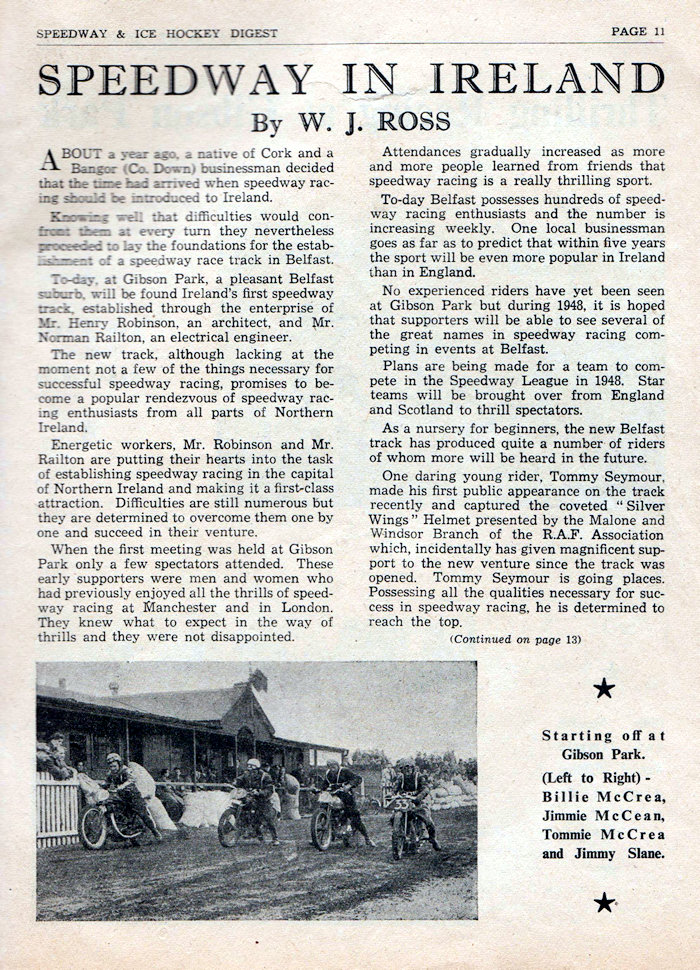 Courtesy of Andy Reid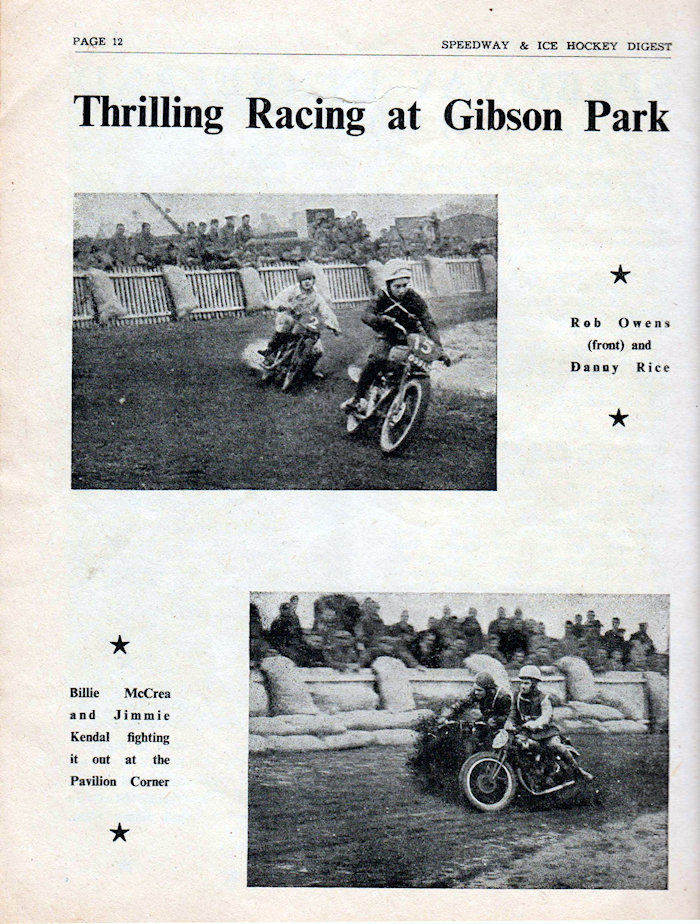 Courtesy of Andy Reid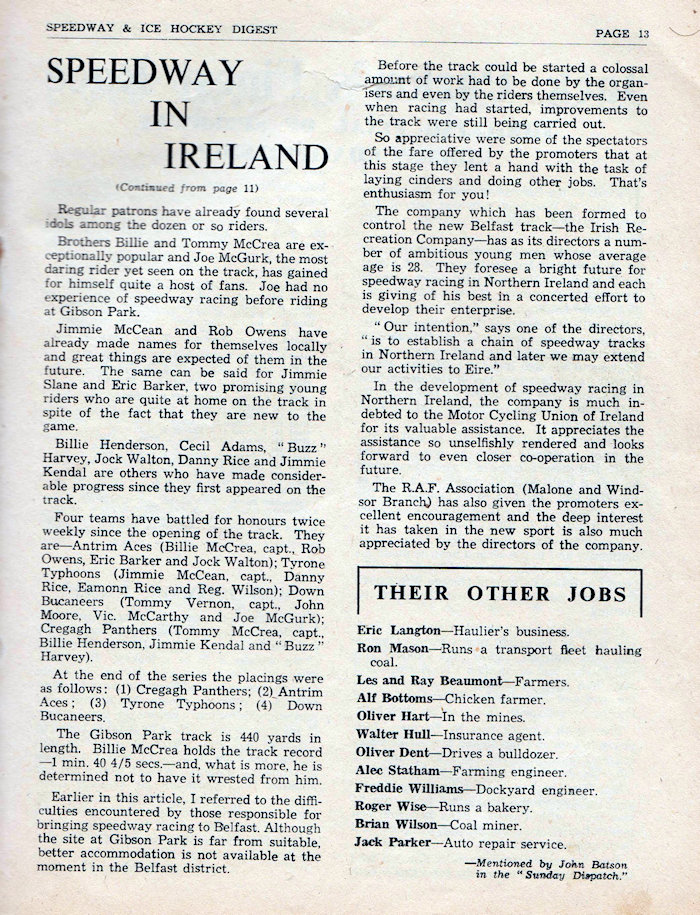 Courtesy of Andy Reid
---
The photos accompanying the above reports, show a motley collection of bikes used at the Belfast track.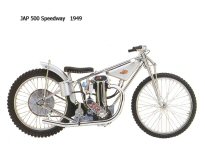 The above picture shows the best speedway bike of the late 1940s. It is a JAP 500. Perhaps the local novices could not afford the outlay for a pukka machine so were turning up with older road going bikes stripped down for racing!
---
Always looking for items for any page in my A-Z, so if you have photos etc please send me some scans John
---

The contents of the site are © and should not be reproduced elsewhere for financial gain. The contributors to this site gave the pictures and information on that understanding. If anyone has any issue or objections to any items on the site please
e-mail
and I will amend or remove the item. Where possible credit has been given to the owner of each item.