---
Barrow Speedway
(Park Road)
Park Road Stadium, Park Road, Barrow-in-Furness, Cumbria.1977 to 1994 off and on. Barrow's second home.
---
Park Road

1978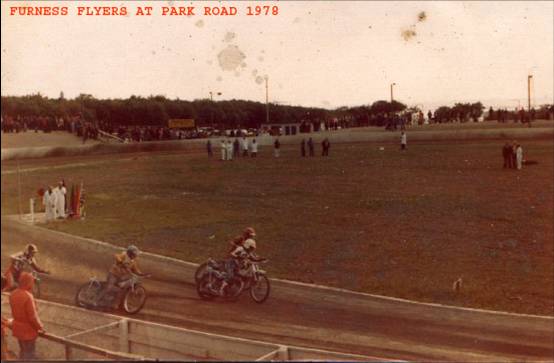 Courtesy of John Coulston
---
Chris Bevan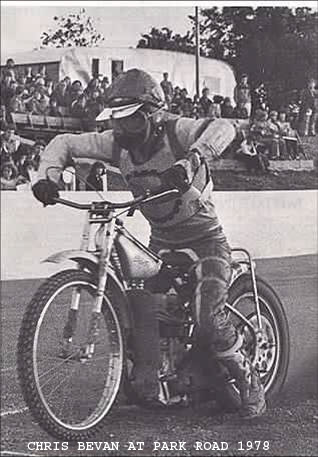 Courtesy of John Coulston
---
Park Road

1984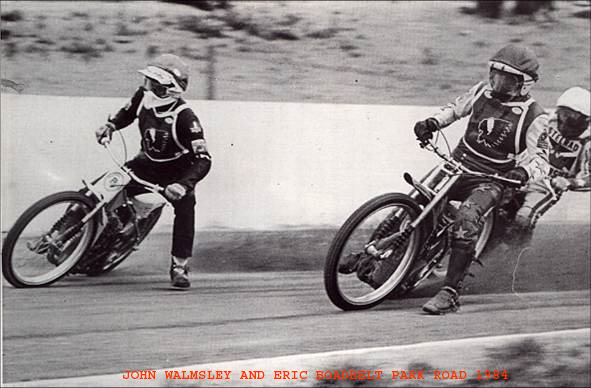 Courtesy of John Coulston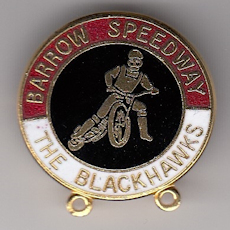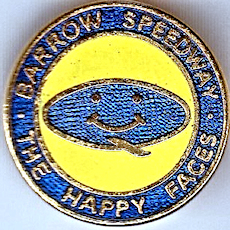 Both Badges Courtesy of Wattie Dunlop. Blackhawks 1984 and the Happy Face is 1989
---
Barrow Park Rd
Programmes
Furness Flyers v Eastbourne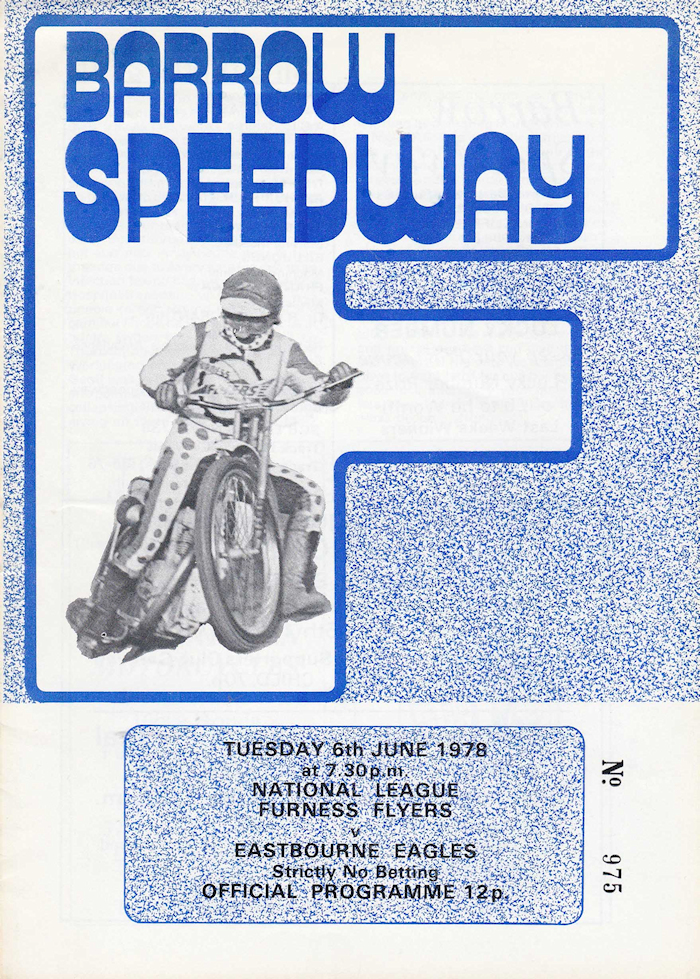 Courtesy of Andrew Gallon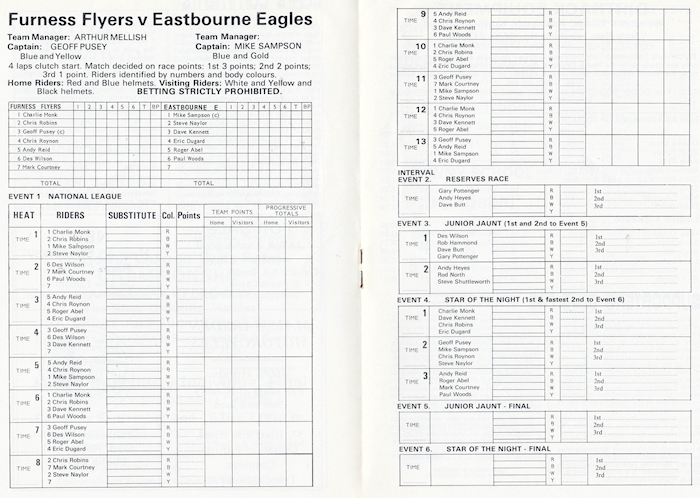 Courtesy of Andrew Gallon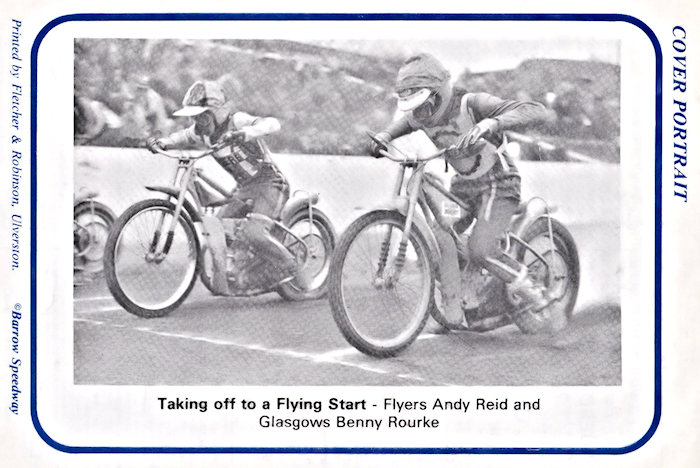 Courtesy of Andrew Gallon
---
Barrow v Ellesmere Port
20th September 1977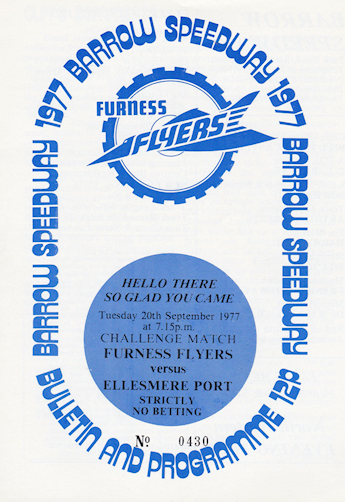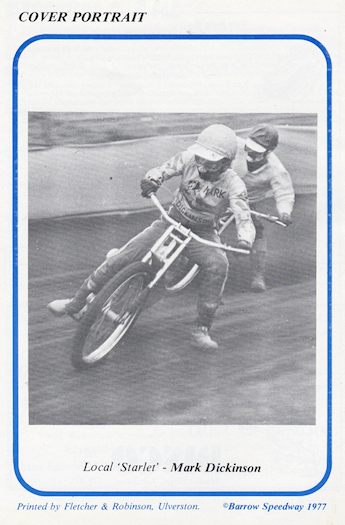 Courtesy of Andrew Gallon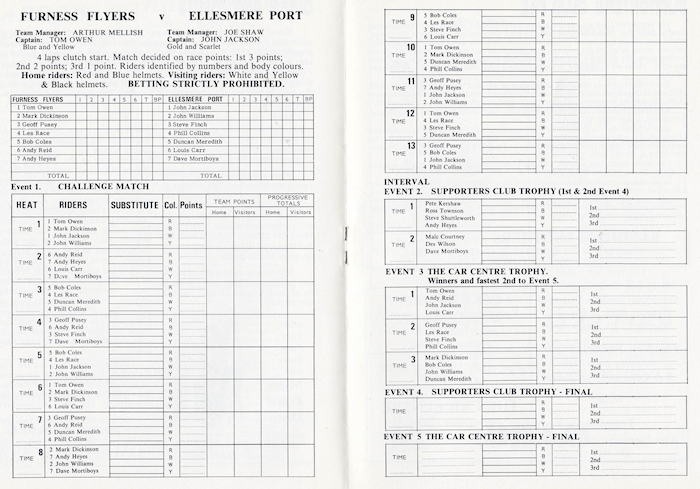 Courtesy of Andrew Gallon
---
Barrow v Scunthorpe
7th August 1984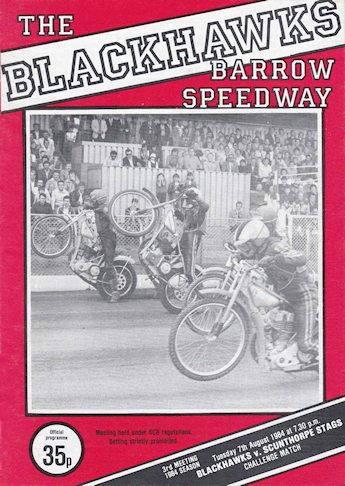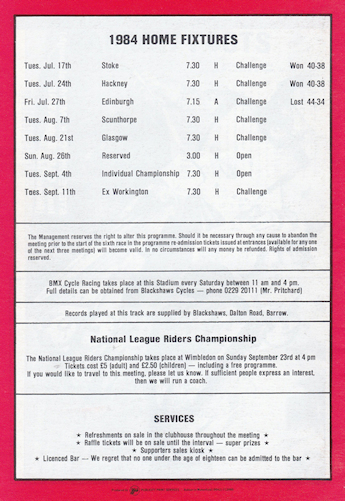 Courtesy of Andrew Gallon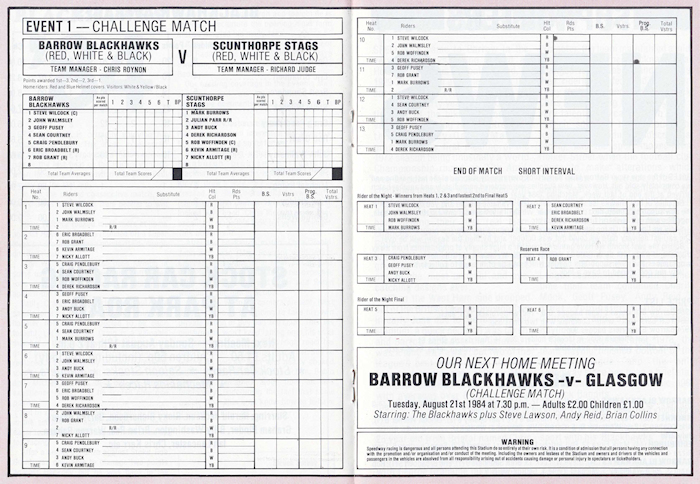 Courtesy of Andrew Gallon
---
Park Road

1995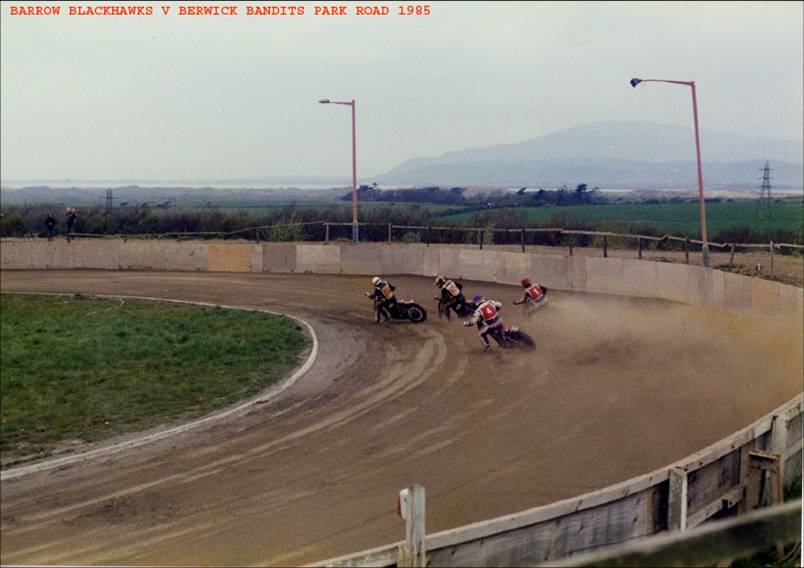 ---
A Short History
John Coulston says: Park Road was built from scratch by Cliff Hindle (father of Ian) a local plant hire owner and had a series of open meetings in 1977 and joined the league as Furness Flyers in 1978.The racing was superb but the support wasn't sufficient to enable Cliff to carry on. The problems were the location on the outskirts of town & lack of covering to the elements. The local council didn't help matters in that they only provided one special bus which left from outside the stadium at 9-15pm sharp whether the meeting had finished or not and there was no other public transport. Also the track was earmarked as an industrial site & they wouldn't give him a long term lease or allow him to put up signs directing people to the track.
Chris Roynon re-opened the track in 1984 for a series of open meetings and joined the league in 1985 as Barrow Blackhawks but were thrown out due to the team not meeting the minimum points limit although he staged a few more open meetings that year. The stadium is now the site of a factory.
Another Short Park Road History
Adrian Pavey says:

Park Road became the third venue to host speedway in Barrow when Cliff Hindle opened his purpose built 300yd track in August 1977. Once again though, it was a short lived venture and Cliff cut his losses and closed the track down at the end of the 1978 season. Berwick then used the Park Road circuit for 5 "home" league matches and 1 KO cup match whilst waiting for their new circuit to open, a further 2 matches were rained off.
Chris Roynon then purchased Park Road and introduced stock cars and speedway training sessions in 1983. 7 "open" speedway meetings featuring the Barrow Blackawks were held in 1984 and possibly the weakest team to ever grace the league started the 1985 season before they were expelled in May. Barrow continued with open meetings and Intermediate challenge matches before speedway finally died in Barrow for good on Sept 24th 1985. Stock cars continued use the Park Road track in 1986 but Roynon replaced the track with a greyhound circuit for 1987. Park Road was finally demolished and the site was cleared in 1994 for the construction of a candle factory.
---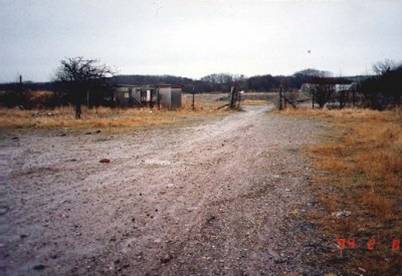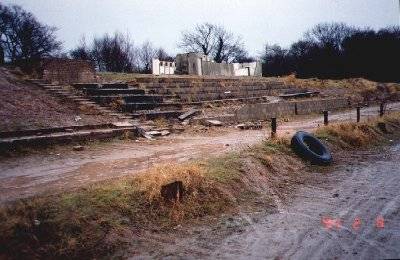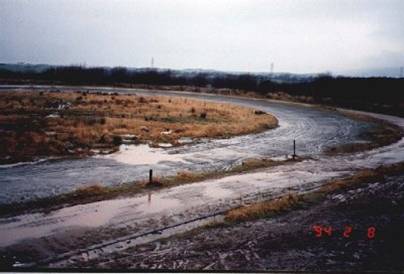 These three pictures are of Park Road Stadium after the cessation of racing there. Another defunct circuit lost to the sport
If you can scan any pictures, programmes or badges from when Park Road was in action please send me an email
John
---
The contents of the site are © and should not be reproduced elsewhere for financial gain. The contributors to this site gave the pictures and information on that understanding. If anyone has any issue or objections to any items on the site please e-mail and I will amend or remove the item. Where possible credit has been given to the owner of each item.