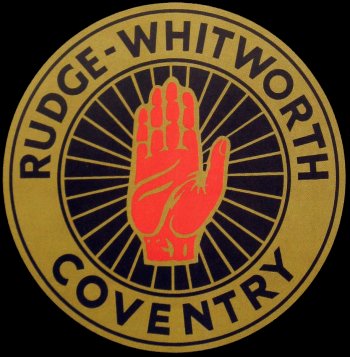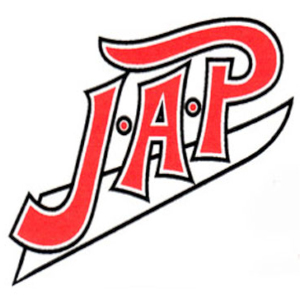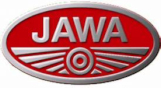 ---
Ashington
Speedway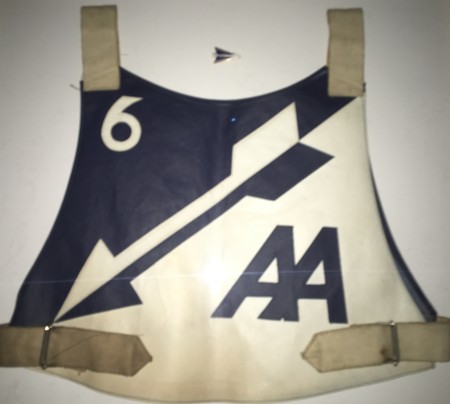 Courtesy of Chris Adamson
Ashington Arrows
staged speedway at the town's
Portland Park
stadium in 1972.
They only managed 2 meetings, these are their 2 programmes: -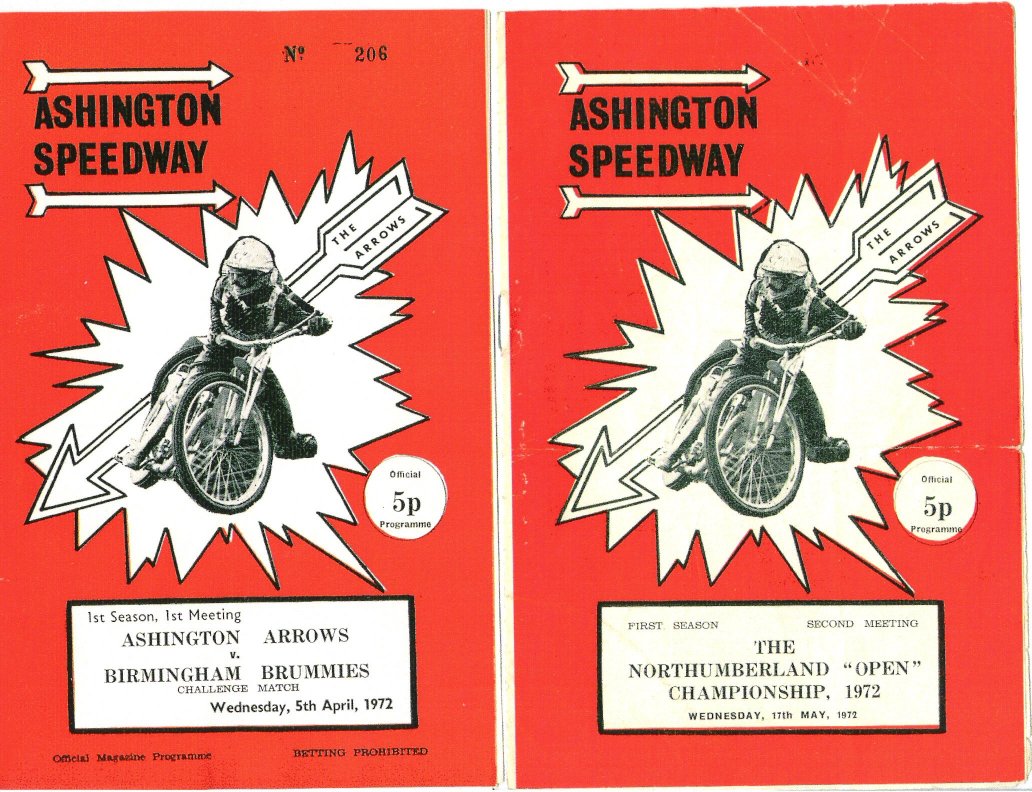 Only 2 meetings! People of Ashington, shame on you for not giving the sport a chance to get established. Your town lost out on an entertainment.
Northumberland "Open" Championship
17th May 1972
The following Programme scans are courtesy of Chris Adamson. Chris is looking for his Ashington v Birmingham programme so hopefully the site will have both meetings covered if he ever finds it. Here below is the other meeting involving Ashington.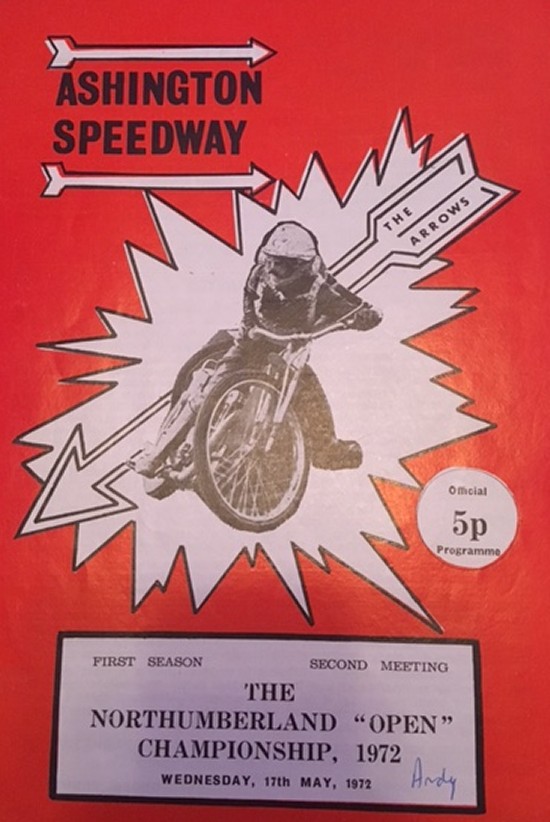 Ashington Programme "Penny's Patter"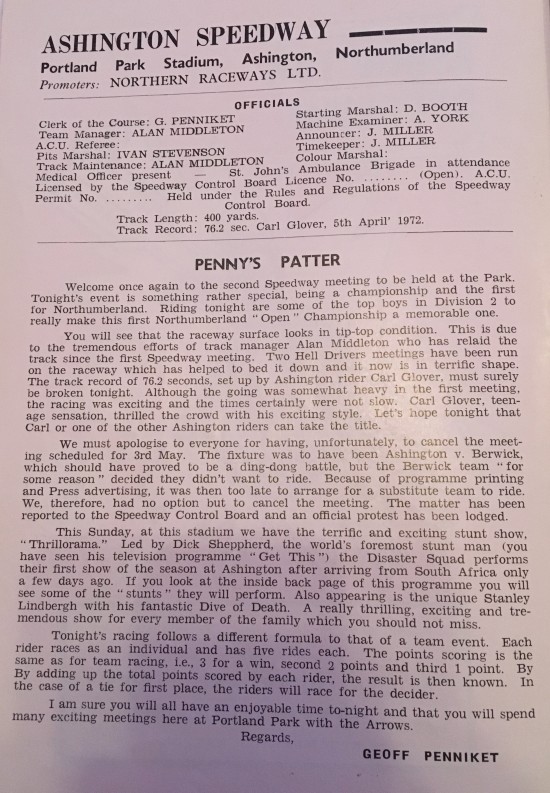 Ashington

Programme
"3rd Time Lucky!"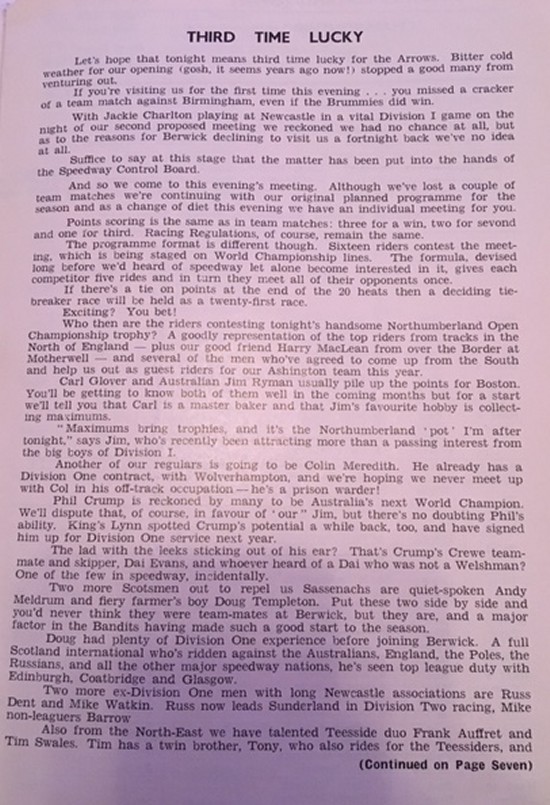 Ashington Open
Scorechart
Part 1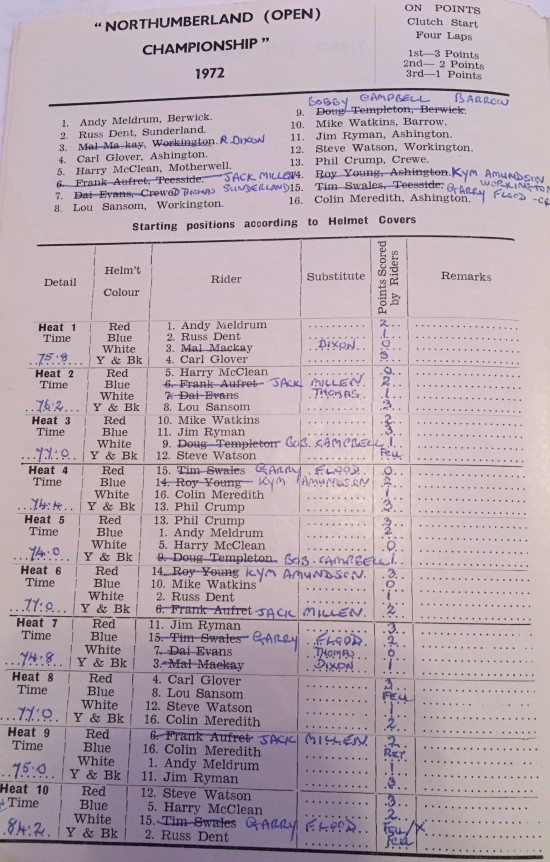 Ashington Open
Scorechart
Part 2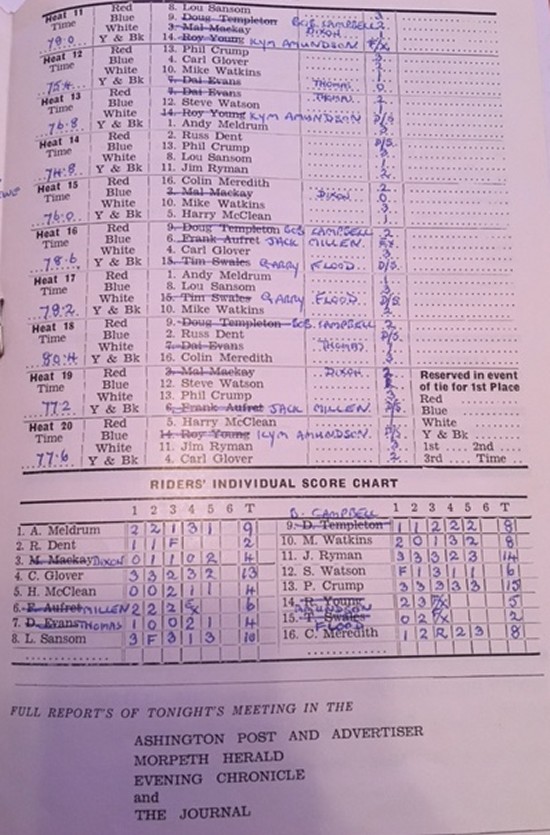 Supporters Club Notes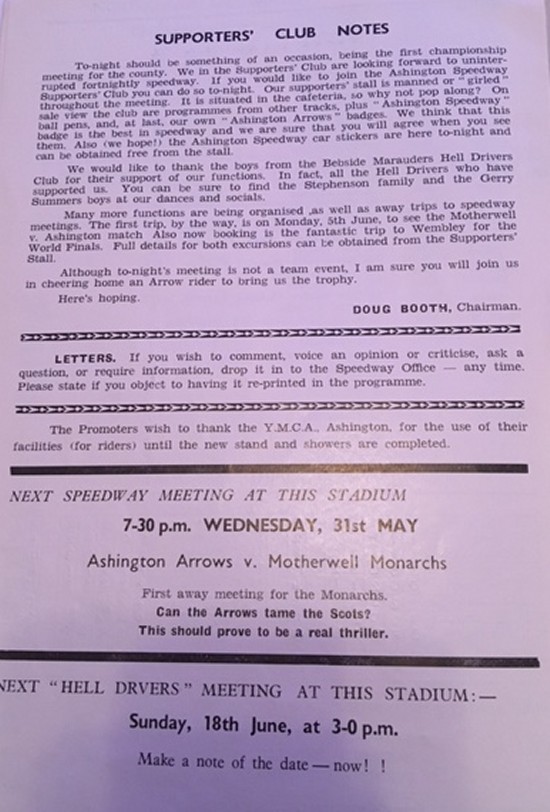 Ashington Thrillorama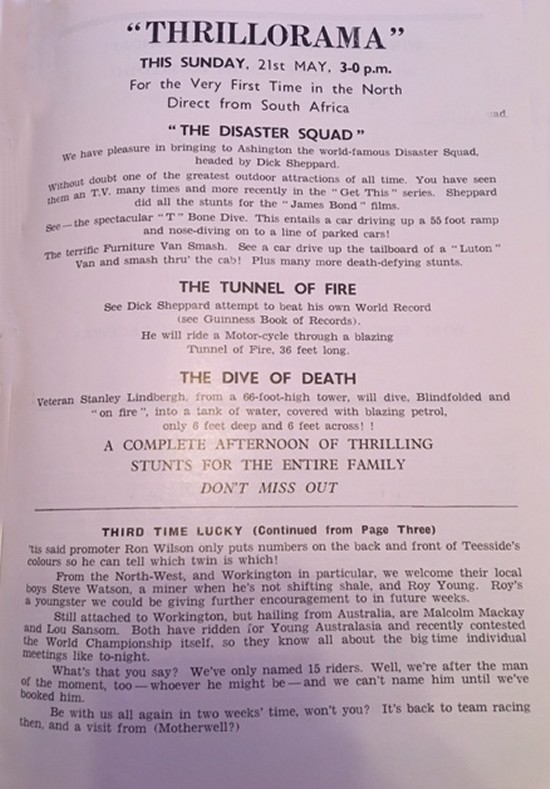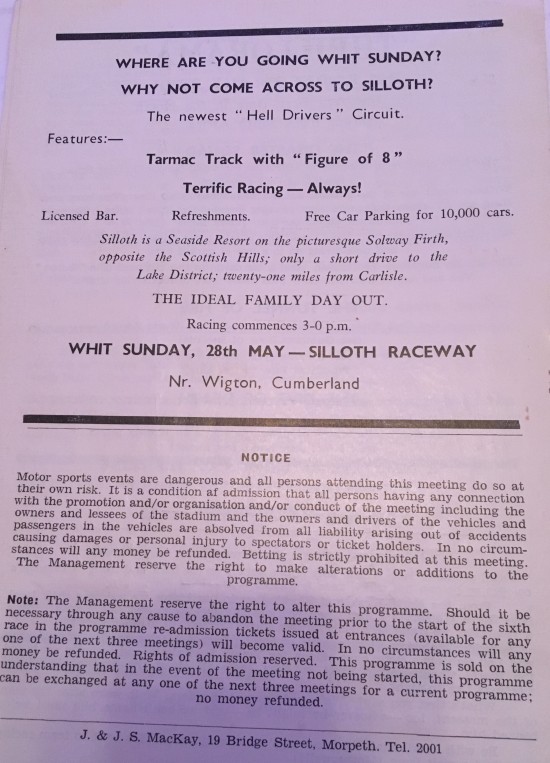 ---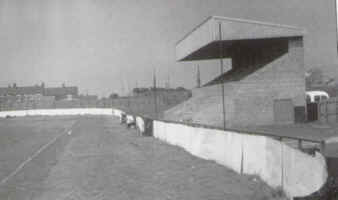 Ashington's Portland Park. Big and fast but the people of Ashington didn't turn out in sufficient numbers to keep the sport going at Portland Park.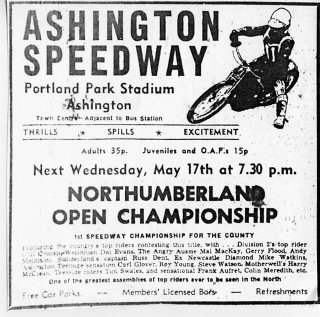 Courtesy of Paul Brassell
Hey! someone tell Frankie Aufret that he was
"sensational"
once upon a time.
---
Ex Newcastle Co promoter, Dave Rowland says: A little update on Ashington for those who might be interested.
With the closure of Newcastle at the end of the 1994 season, the hunt was on to find an alternative venue. I was in touch with Ashington FC and started discussions to bring speedway back at Portland Park. I knew the then Chairman of the football club and we were talking a deal. On the night that George English and myself went there, for me to measure out the track, a certain person who had been passing on the flyover stopped in to see what was going on as the floodlights were on.
Unfortunately, although a deal could have been concluded I then got a phone call from the Dennis Murphy, the then leader of the council and now the MP for Ashington, to advise us that they would not let the football club sub-let the stadium and privately told me that they would not allow any development as they were considering demolishing the stadium and building a supermarket. The football club were subsequently evicted from Portland Park and the new supermarket built.
Ironically, the main problem, if the project had got underway, was the fact that fans could have stayed outside the stadium on the said flyover and watched the speedway for nowt.
Happy days.
---
Ashington Badge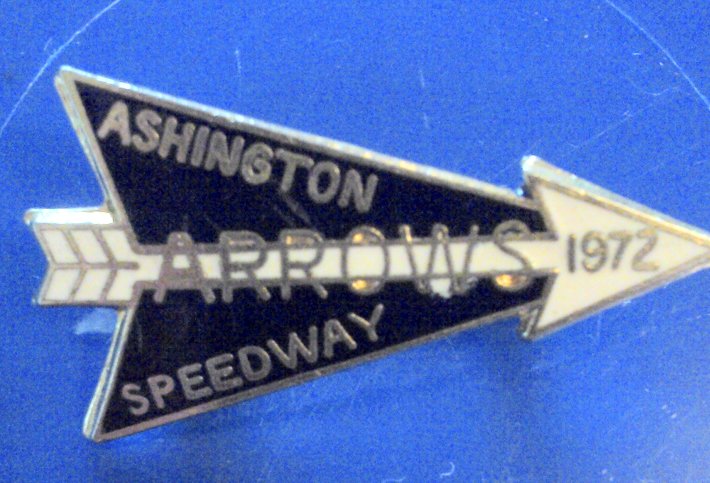 Scan from Russell Earl, John says you could have a valuable badge there?
---
I am always hopeful that someone will get in touch with photos etc. email me here
John
---
The contents of the site are © and should not be reproduced elsewhere for financial gain. The contributors to this site gave the pictures and information on that understanding. If anyone has any issue or objections to any items on the site please
e-mail
and I will amend or remove the item. Where possible credit has been given to the owner of each item.