---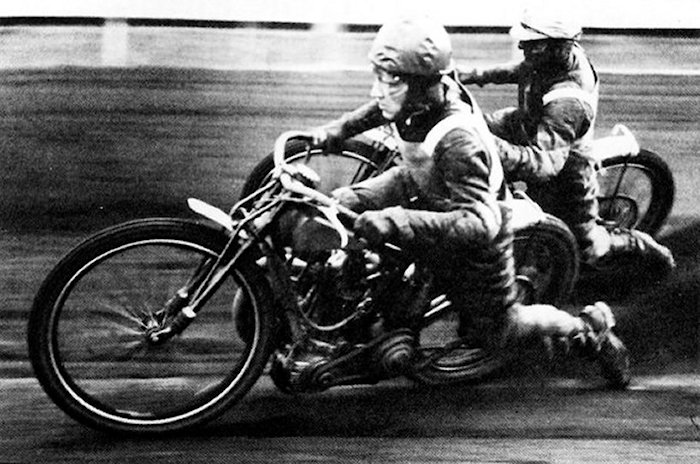 Courtesy of The John Chaplin Collection 1950's action, Kid Curtis and Oliver Hart
This website is best viewed at 125% depending upon your browser, I use Internet Explorer and choose 125% from the "View" menu. At the default 100% it is ok but much better at 125%. To get the best from the website experiment so the webpages are as large as you can make it without going too big. It looks good in Firefox if you don't like Internet Explorer
John says: Welcome to my website which is dedicated mainly to UK speedways that are currently defunct. I started this site in 2005 and it is already very large but with your help it will continue to grow and grow. Do you live in a town that once had a speedway and is not shown in my A-Z section, If so send me an email and help me add yet another track to our site. Or maybe you have photos or other items from a track already included in this site if so why not let me add them and share them with the speedway community by emailing them to me. email I am restricting pages in the A-Z to tracks I have pictures etc from as my goal is the have an interesting website and not just a list of defunct tracks.

The site is not just an A-Z "defunct track website", so please visit the Name The Rider pages the Miscellaneous pages and the Ivan Mauger, Reg Fearman pages etc., and let me have your comments. The site has 7 pages of the different bikes used by speedway riders from the origins in the 1920s. Any photos you have of old or unusual bikes are of interest to me, so scan them in and email them to me. John
---
Constant traffic to the website (emails mainly) means the website changes all of the time when I receive new items, so if you have visited before you may find new items on any of the pages you are interested in.
---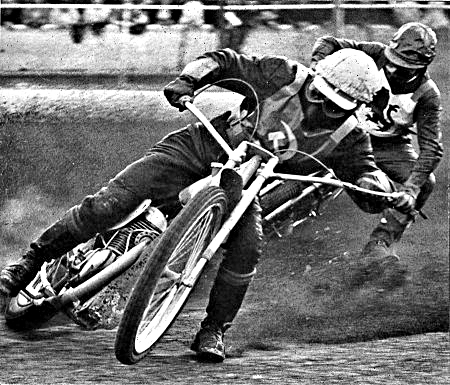 Russian Igor Plechanov leads England's Nigel Boocock in the mid sixties
---
If your track has closed down lets hear from you with your photographs, programmes etc. email me here
John
If you have any photos from the beginnings of Dirt Track Racing to the present date, that you want to share with the speedway community.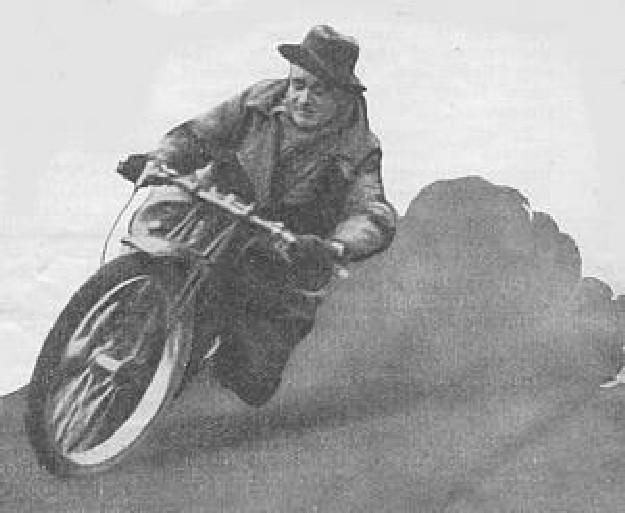 Alec Jackson Wembley
---
The contents of the site are © and should not be reproduced elsewhere for financial gain. The contributors to this site gave the pictures and information on that understanding. If anyone has any issue or objections to any items on the site please
e-mail
and I will amend or remove the item. Where possible credit has been given to the owner of each item.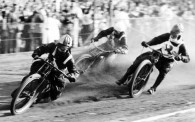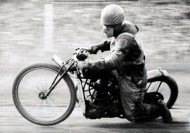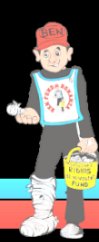 To visit the Speedway Riders Benevolent fund click on the above rider icon.
---